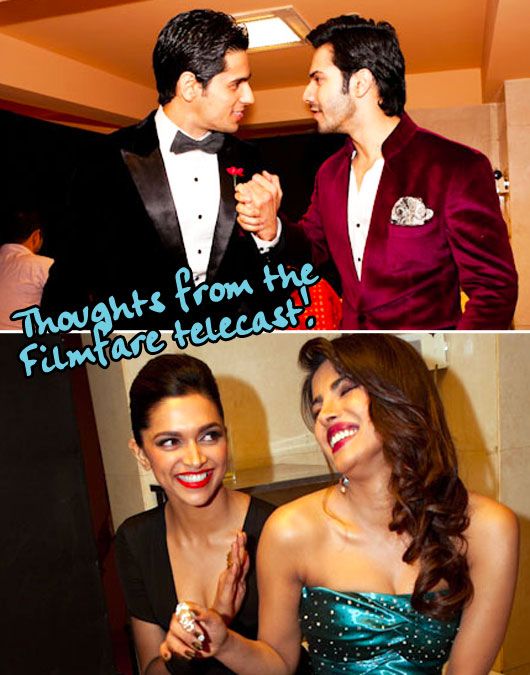 Confession: I love Bollywood award functions. Say what you will about the actual awards, but sometimes I need three hours of mindless entertainment and since my Andaaz Apna Apna DVD has already worn thin, I turn to these functions for my fix. There's also a certain predictability that comes with a Bollywood award function: You know Karan Johar is going to host a segment. You know Shah Rukh Khan is going to make a self-effacing joke. You know someone's going to cheer a little louder (or cry a little harder, depending on the circumstances) when the cameras turn to them. So, of course, since the Filmfares were being telecast last night, I had to make special room in my Sunday to kick back and enjoy this – and these were the thoughts (however random) I brought back with me after the show.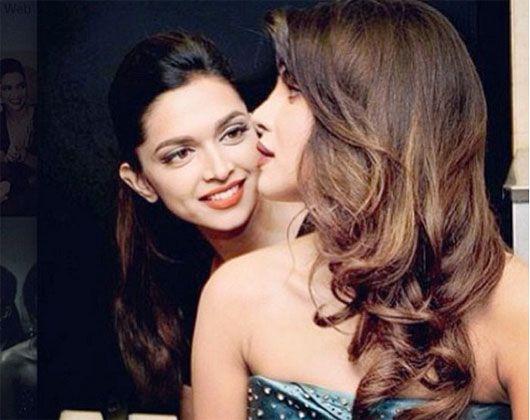 1. It's like the editors aren't even trying anymore. So we're shown a shot of Priyanka Chopra clapping and smiling, followed immediately by Sridevi doing the same – except that the seat next to Sridevi is empty and very clearly carries the name "Priyanka" on its reserved sign. It's especially disconcerting when we're shown Deepika Padukone's hearty laugh in the midst of something not-so-funny at all, and when we have to see Parineeti Chopra/Huma Qureshi do their same cheer multiple times.
But I guess since Amitabh Bachchan didn't attend this ceremony, the editors had to make do with other things – after all, this time around they couldn't keep showing Rekha and then immediately cutting to shots of AB senior.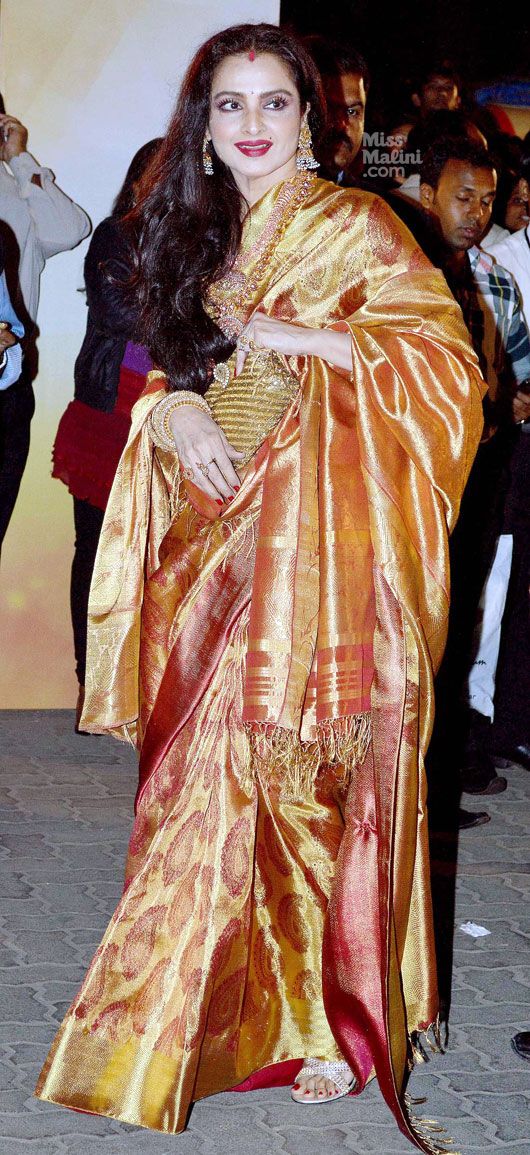 2. Speaking of Rekha, her sindoor was glaringly obvious – so much so that even MissMalini's mom e-mailed us this morning, wondering aloud whether it was as an ode to her late husband or whether something new was happening. Personally, I believe it's just Rekha being Rekha – she had mentioned in an interview some years ago that she thinks sindoor "suits her". What do you think?
3. Also on the point of Rekha: Let's try this radical new thing next year, where we ask her to give away an award that is not Best Actor/Actress. I think Vidya Balan has now taken enough blessings from her to last a lifetime.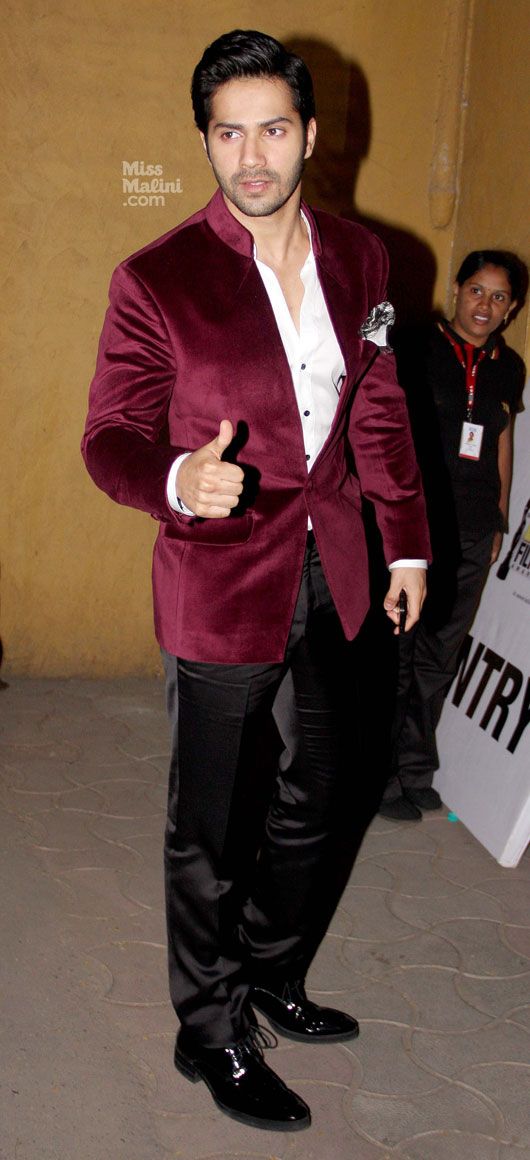 4. Dear Varun Dhawan, why are we not dating yet? Let's rectify this problem immediately, please.
5. I was a tad disappointed with Saif and SRK's gags this year around – I mean I laughed as much as the next guy at the "Jab tak hai Salman" and "Ayushmann couldn't come" jokes, but mostly it didn't have the magic their post-Kal Ho Naa Ho hosting stints did. I think it's because they've stopped being as irreverent in the hopes of not offending as much, and therefore are cracking the majority of jokes on themselves.
6. SRK's Don ponytail is back. Why, God? Why?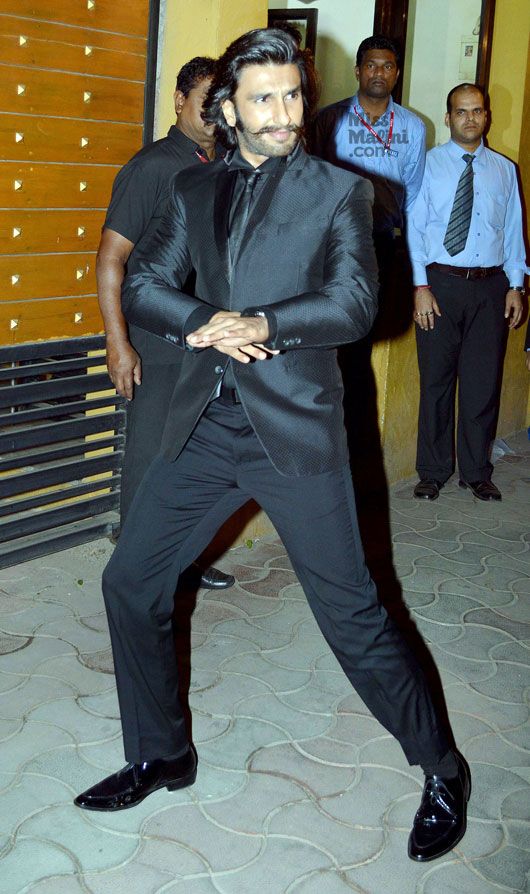 7. So how amazing was Ranveer Singh's performance? I'm not even a fan, really, but his was easily the performance of the night for me – even though my Twitter feed is still blowing up with praises for Hrithik Roshan.
8. Why was Barfi! the trend-setting movie? What trend did this film start? It was definitely one of my favourite films of the year, but I didn't understand this award.
9. Ranbir Kapoor's acceptance speech was amongst the best of Filmfare. Unexpected, but totally apt. 🙂
10. Why no Bachchans at the function this year? Especially since Aishwarya came out to promote them at one of their pre-event press conferences?