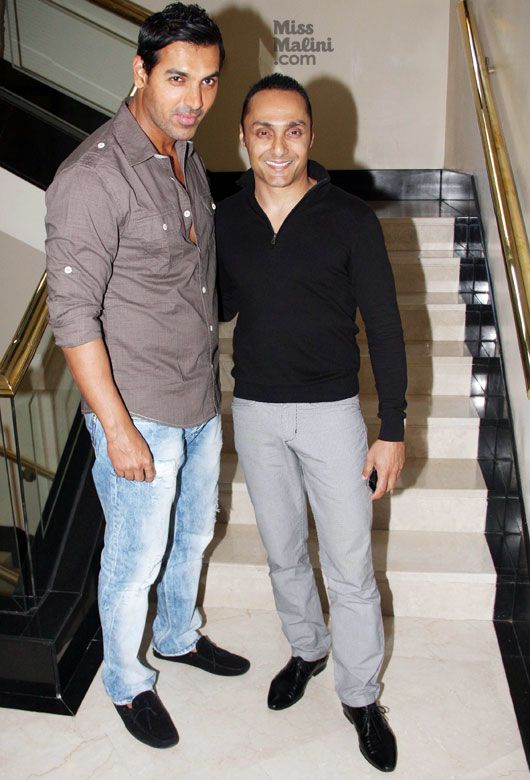 It's no secret that we've got a soft spot for Rahul Bose over at the MissMalini headquarters – not only is he fabulously witty, he's also one of the best-dressed men in the industry, hands down (just ask Zina, she'll tell you). Recently, though, when we attended a press conference for his NGO The Foundation, we were floored by the amazing work he's been doing in helping underprivileged children get access to education – not just a short-term scholarship that covers them for a bit, but a full ten-year scholarship that aids them from Std 6 all the way up to their college graduation. John Abraham joined him for this press conference – out of goodwill, of course – and the two spent quite some time engaging with the press on the foundation and what they aim to do with their latest fundraiser, titled Equation 2013.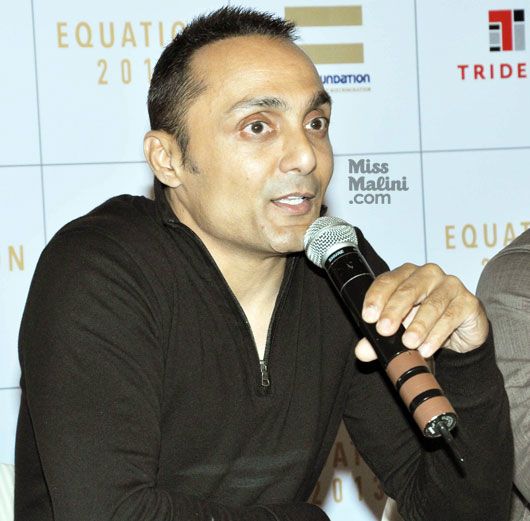 What struck me the most is just how passionately and genuinely Rahul feels for his foundation – he took the press through the work they've been doing (they started off with children from the Andaman/Nicobar islands, then brought in kids from Kashmir) and told us how far they've come now. He also stressed that their main goal is not to work with hundreds of children, but instead to provide a substantial, rounded education to the few that they do work with. I think it's a super approach, and they really have been doing some very inspiring work.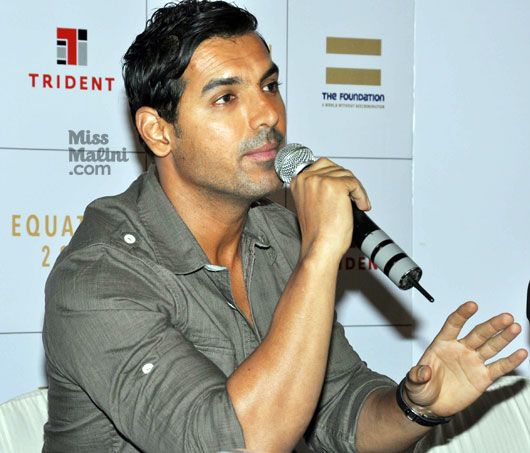 Of course John was there to lend his support, and it was quite heartening to see – he really does seem like one of the more genuine people in Bollywood. Thankfully he kept his films completely out of this, focusing only on the issue at hand. He said he's met all of the children in this program at the Mumbai Marathon over the years, and it's been great seeing them grow from 11 to 18.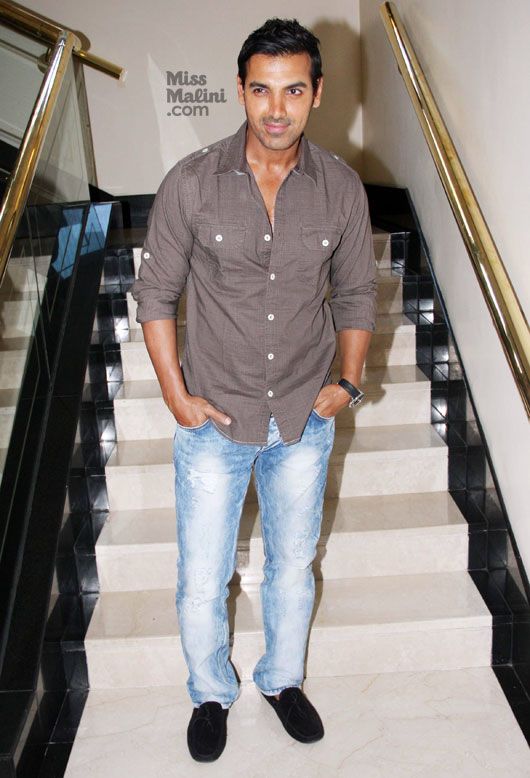 A journalist even tried to point out that John had a movie coming up – I Me Aur Main – and asked him if, by coming to these events, he "runs the risk of losing his narcissism" (smartly worded, BTW, keeping his film's title in mind). John went on to say that credibility is more important than career, and his appearance at these events probably stems from being selfish – he wants to be loved by those kids and he wants to live the dream of being a good human being. Great answer, I think!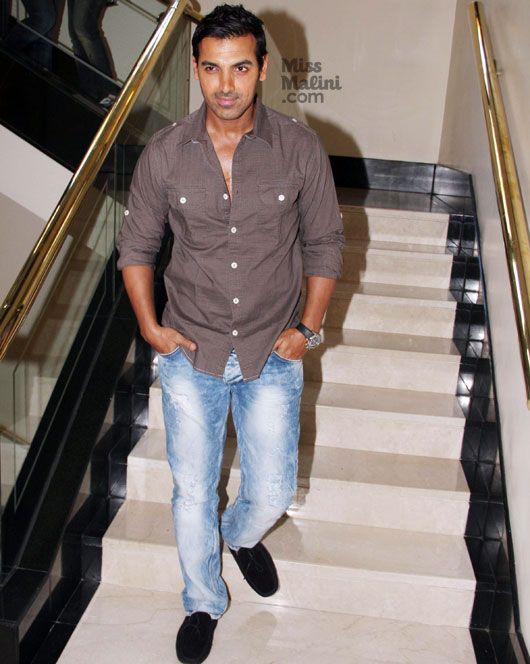 (Side-note: I'm fairly certain I'm developing some sort of crush on John Abraham now, and God help me, because my heart doesn't have place for so many people… *sigh*)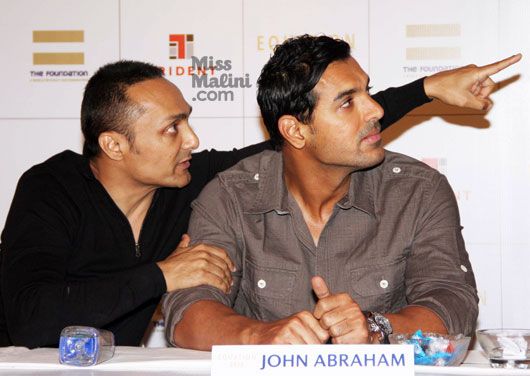 But coming to the point of the press con: Rahul's foundation usually does an auction of sporting memorabilia, but this year they decided to do something different! Ustad Zakir Hussain will play a one-hour long recital with the Shillong Chamber Choir on Friday, March 1st, and will feature opera, mainstream Bollywood music, a tabla-piano jugalbandi and a solo by the maestro on three percussion instruments. It's for a good cause and it sounds like it's going to be great (seriously, the Shillong Chamber Choir sang for us and it was fab!), so it'd be amazing if they got the kind of support they deserve.
We also spoke to Rahul so you could hear from him directly what his NGO is all about, and of course how you can help 🙂 Watch!
Pix: Yogen Shah for MissMalini.