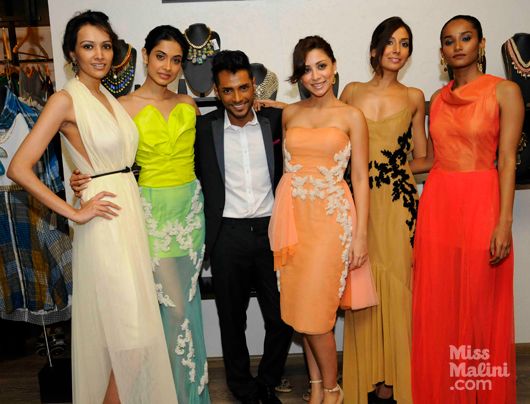 Elton Fernandez is best known in the fashion industry as a makeup artist but now, not content with simply making some of India's most glamorous faces dazzle with a swish of his mascara wand, Elton has diversified into fashion design and has launched his premiere collection of fifteen garments at Atosa, a multi-designer boutique in Mumbai.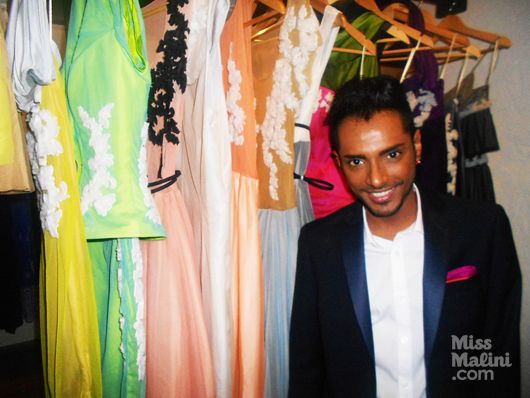 For his preview, Elton had a couple of his celebrity muses attend the launch, wearing his favourite creations. We take a look at each of them and ask him why they are his favourites:
SARAH JANE DIAS: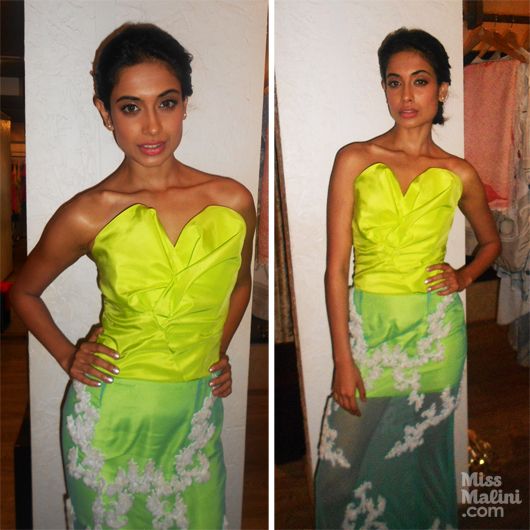 Elton: What I like about this outfit is perhaps the fact that it is the most different in the entire collection because it is the only one which has a creative heart-shaped bust-line. I played with the fabric to get that shape. I also like the bright pop colours in this outfit.
DIPANNITA SHARMA: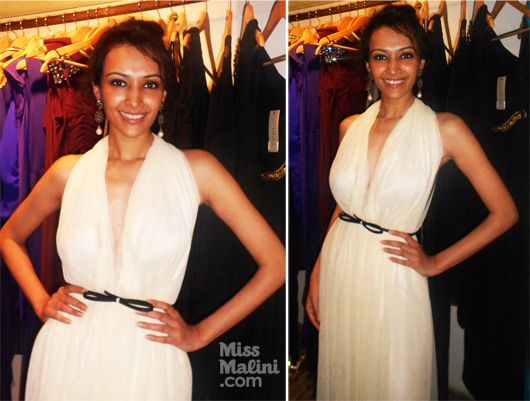 Elton: This is perhaps the most saleable, wearable and elegant outfit in the collection. It is sophisticated and yet sexy. In fact, we have got the most amount of orders for this gown.
AMRITA PURI: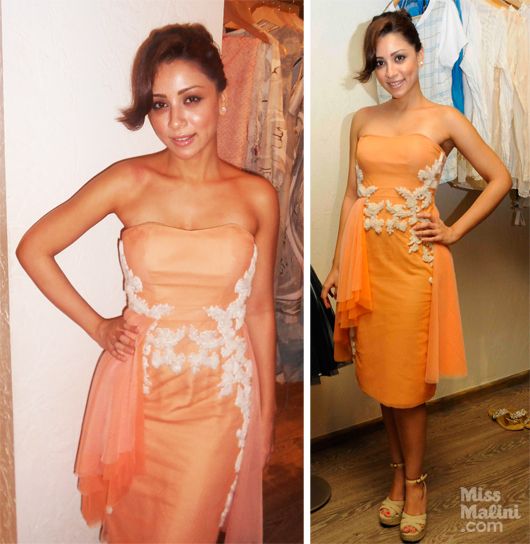 Elton: This dress, worn by Amrita Puri, is one of my original designs and it's among my favourites because it is soft and very feminine.
NIDHI: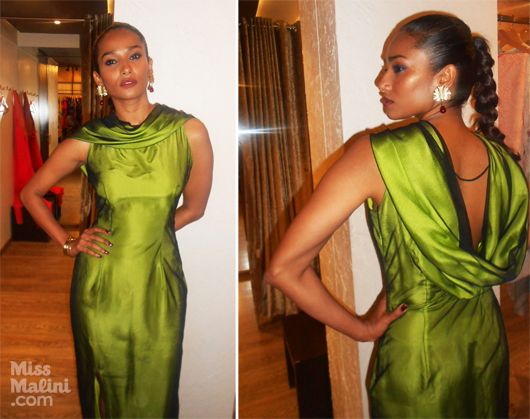 Elton: I love this green gown with a black net overlay and a cowl neckline at the back. It reminds me of electricity running through grass in a meadow. It takes on the personality and form of the wearer.
NIDHI: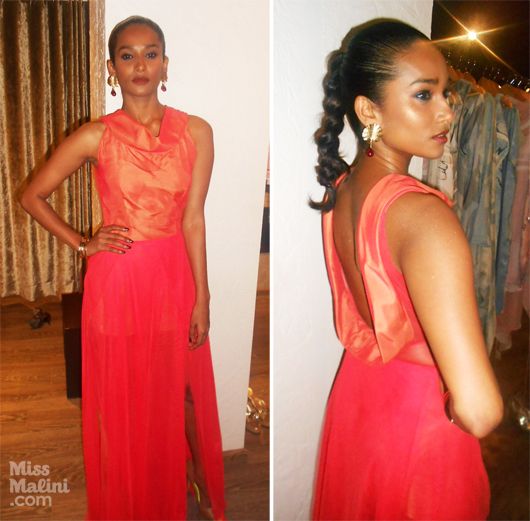 Elton: This outfit with a collared cowl has a vintage rock and roll vibe about it. The best part is that it has slits up the side so when you walk it, opens up to show off your legs.
Elton has used embroidery in silk organza and beads to detail his silhouettes. Prices range from Rs.9000/- onwards and the entire collection is available at Atosa in Mumbai.
Pix: Ranjit Rodricks for MissMalini
More Photos:
[nggallery id=307]