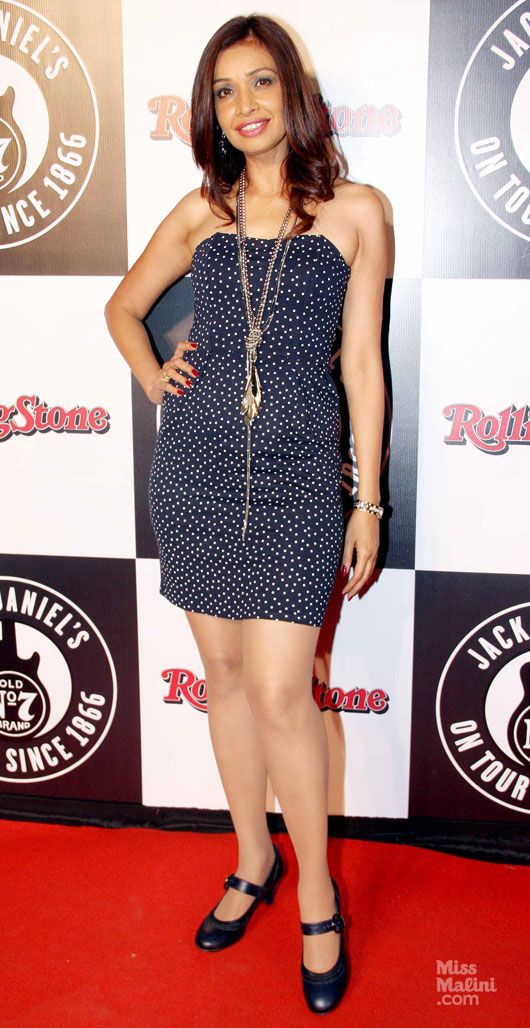 The Jack Daniels Annual Rock Awards with Rolling Stone Magazine was held on Friday night at Mehboob Studios in Mumbai and many glamorous ladies came out to rock the night away.
Post the awards, Team MissMalini spoke to Poorna Jagannathan, Mandira Bedi, Suchitra Pillai, Yukta Mookhey and Achla Sachdev about their musical influences in your growing-up years and here's what they told us:
Achla Sachdev:
Definitely Jim Morrison. He was so sexy and had such a smoky voice. I especially liked his song, Come On Baby Light My Fire, for obvious reasons (laughs). I also liked Led Zeppelin's Stairway To Heaven and Money For Nothing and Heavy Fuel by Dire Straits and of course, Pink Floyd.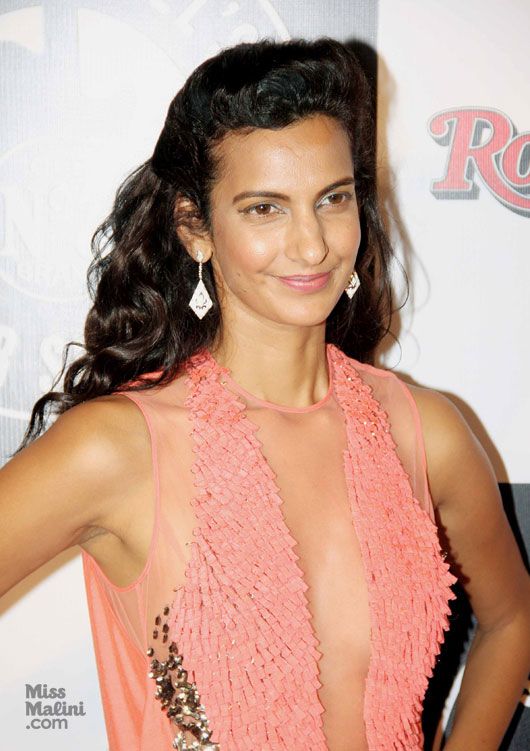 Poorna Jagannathan:
My earliest musical influence was Leonard Cohen, the Canadian singer-songwriter, musician and poet. His song, Suzanne, was huge and I also loved Hallelujah. But of course, my growing-up years are also dotted with memories of songs by Abba and Boney M. In those years, I was studying in school in Ireland and since I was the only "brown girl" in class, the song Brown Girl came to be associated with me.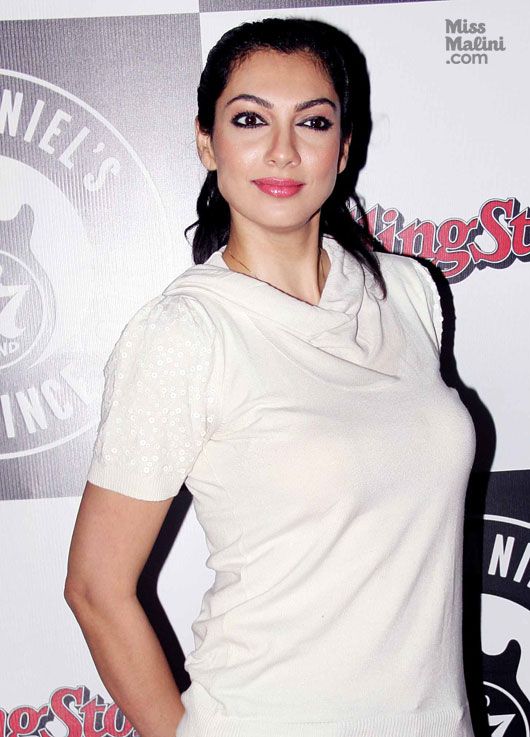 Yukta Mookhey:
Not many people know this, but I'm a trained Hindustani classical singer and Kishori Amonkar had a huge influence on me. I was never much of a rock fan but as a teenager, I enjoyed listening to Toni Braxton, Michael Bolton and Eric Clapton. Of course, Indian legend Lata Mangeshkar is also a huge influence as is Anuradha Paudwal.
In college I listed to a little bit of Led Zeppelin and Nirvana only because of friends I hung out with would listen to them. But these days, I prefer soft rock and country. I also listen to some jazz at times to unwind after a busy day.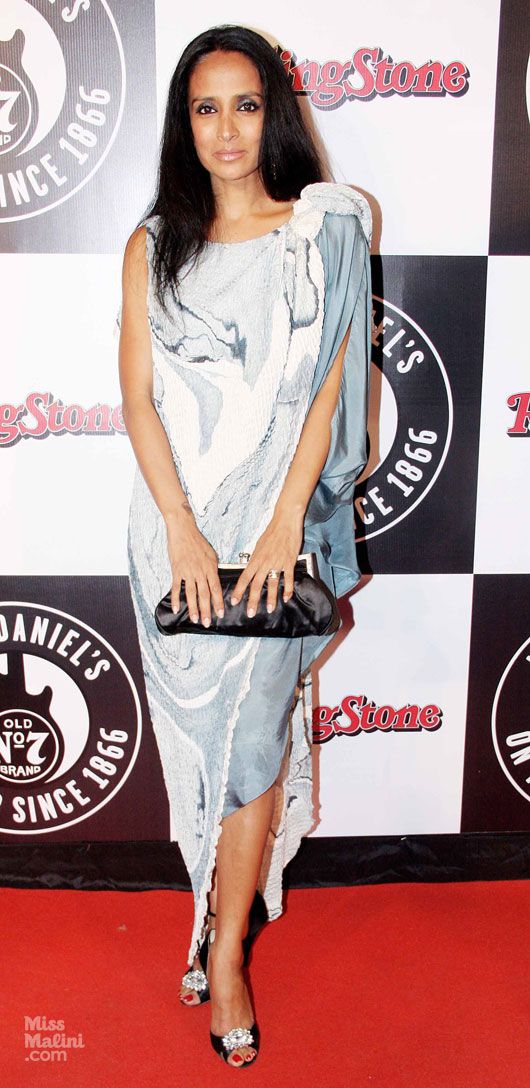 Suchitra Pillai:
The first time I can recall enjoying listening to music as a young girl was Jim Reeves playing on the gramophone. His deep baritone mesmerized me. I also loved listening to Neil Diamond sing Hello and Beautiful Noise. In my teen years, it was all about Abba, Barbara Streisand, Michael Jackson and Madonna along with Peter Gabriel, Sting, The Police, U2, Alanis Morisette and Tracy Chapaman.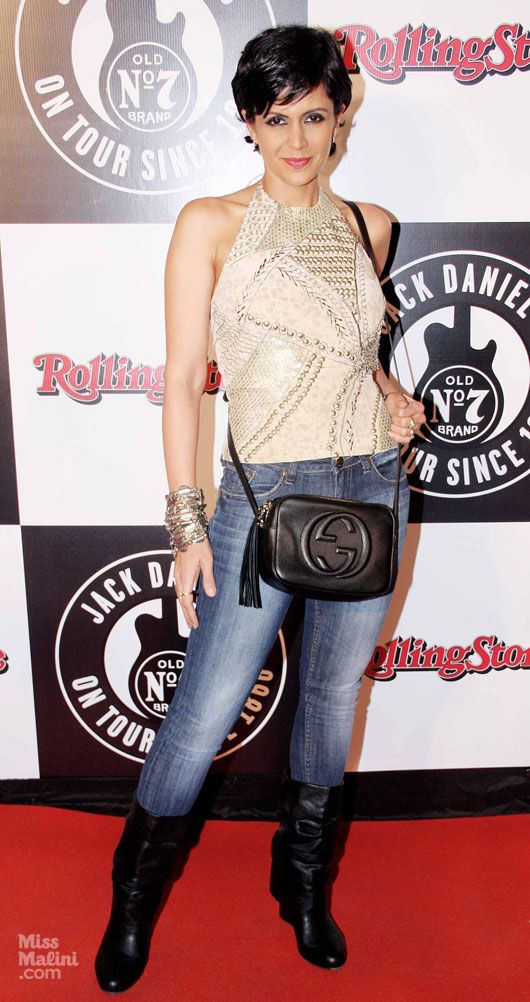 Mandira Bedi: When I was younger, I loved the dark side of The Doors – Jim Morrison's  darker music. I also enjoyed listening to Sting, Billy Joel and George Michael. When Raj and I were dating, he used to sing Rimjhim Gire Sawaan to me and that song has special memories.  Nowadays, I'm pretty much into Maroon 5, Rihanna and the more popular music of today.
Here's a list of some of the winners at the awards this year:
Best live music venue of the year – Blue Frog, Mumbai
Best album art of the year – Silent Sea by Advaita and Topiwalleh by Swarathma
Best emerging artist of the year – Blek
Best female vocalist of the year – Vivienne Pocha
Best male vocalist of the year – Papon
Best metal band of the year – Skyharbor
Best album of the year – Silent Sea by Advaita
Best Band of the year – Indus Creed
More Photos:
[nggallery id=308]
Pix: Yogen Shah for MissMalini