After celebrating a quiet fourteenth wedding anniversary with husband Ajay Devgn in Bhopal this Monday, Kajol was spotted back in Mumbai on Tuesday evening at the launch of author Amish Tripathi's The Oath Of The Vayuputras at Crossword bookstore.
Ajay has been busy shooting Prakash Jha's Satyagraha in Bhopal (along with Amitabh Bachchan and Arjun Rampal) and hence couldn't make it back to Mumbai for his wedding anniversary. So Kajol and their two children – Nysa and Yug – headed to Bhopal for a quiet celebration.
We hear the celebrations were intimate and included Ajay's father Veeru Devgn, Arjun and Mehr Rampal and Amitabh Bachchan as well. However, the little party ended early because of hectic shooting schedules the next day.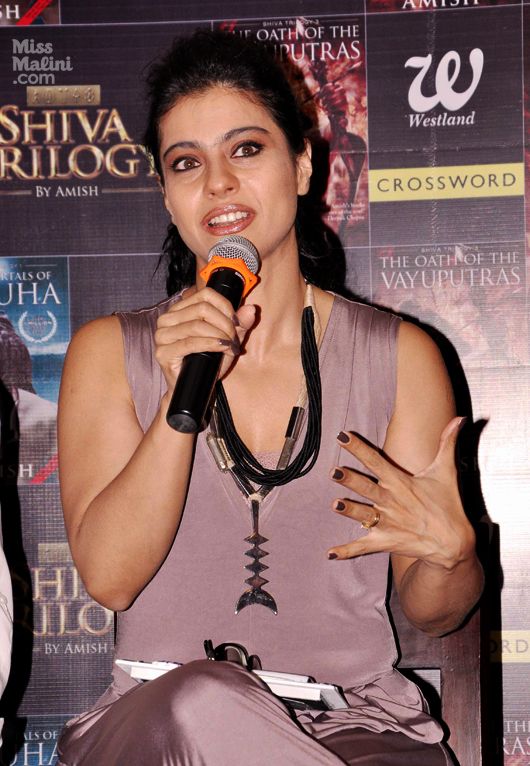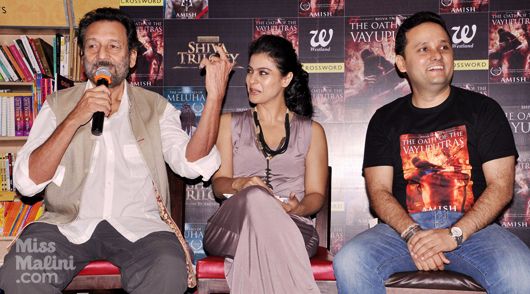 We also hear that Ajay took his kids along for the shooting at Minto Hall.
More Photos:
[nggallery id=312]
Pix: Yogen Shah for MissMalini