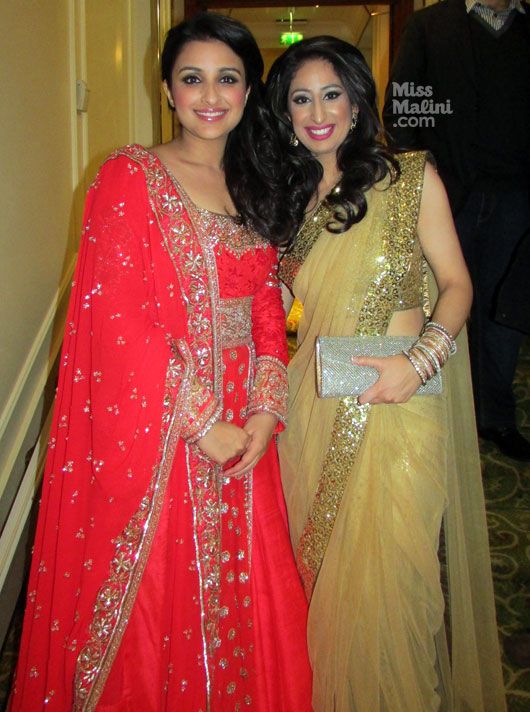 Undoubtably India's most sort after fashion designer, Manish Malhotra, made his stop over in London on Saturday 23rd Feb at the Grosvenor House Hotel, Park Lane. It wasn't just any fashion show for us Londoners. The show was in support of the Angeli Foundation – a charity that works to empower the Girl Child in India and in association with Dubai based Rivaage boutique. Bollywood stars Urmila Matondkar and Parineeti Chopra added to the already glitz and glam to the evening. Urmila opened the show for Manish wearing an elegantly fitted and styled navy lehnga woven with white chikankari. Not forgetting to mention, the beatiful blood shot red lipstick which she pulled off extremely well!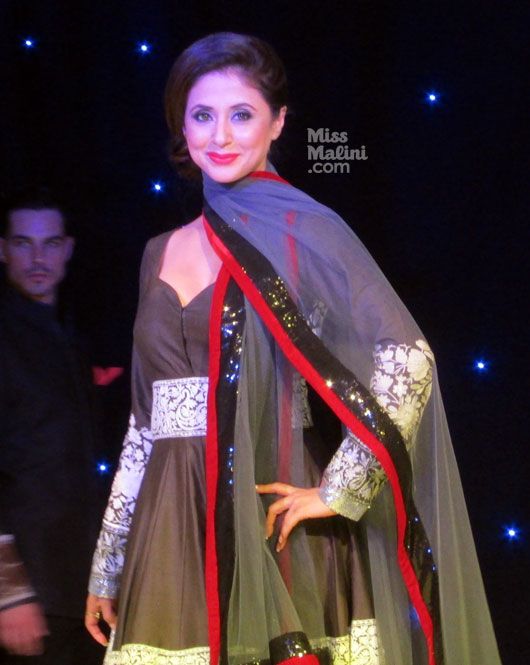 With a stunning collection coming to an end in front of a 450 strong audience, it was Parineeti Chopra who stepped her way onto the catwalk for the closing of the show in a glittering floor length red and gold anarkali lehnga.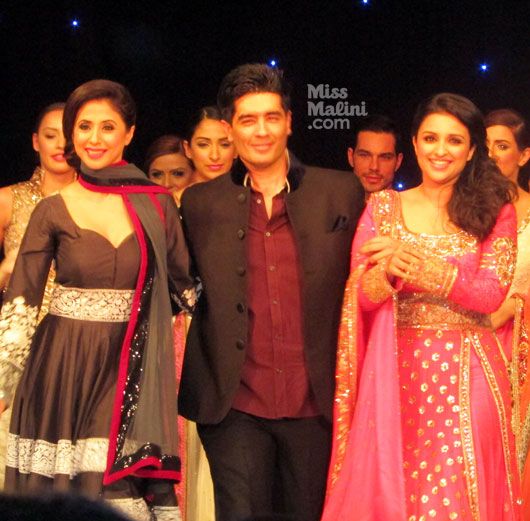 Manish selected The Angeli Foundation as the charity of choice for his UK launch after the horrific Delhi gang-rape, with the intention of highlighting the shocking inequality and attitudes towards women in our country. He said: "I can think of no better partner to have worked with for my debut show in London. The Angeli Foundation works so hard at a grass roots level to change the lives of young girls in the hope that their voices will eventually be heard and that attitudes in our society will change. As celebrities, it is our role and responsibility to lead by example and if I can make some small change by lending my support to this invaluable case, then I have achieved something."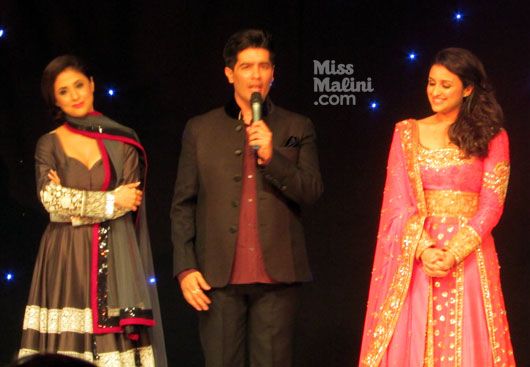 It didn't just stop there… the evening reminded me of a scene out of Priyanka Chopra's Fashion – it certainly was full of flying air kisses, champagne glasses in one hand, gorgeous saris, blinging jewellery and – I may just add – some super good looking men. 😉 Oh and how could we forget about the after party? With the finest DJ's on the decks, Panjabi Hit Squad, I couldn't help be the first and last one on the dance floor!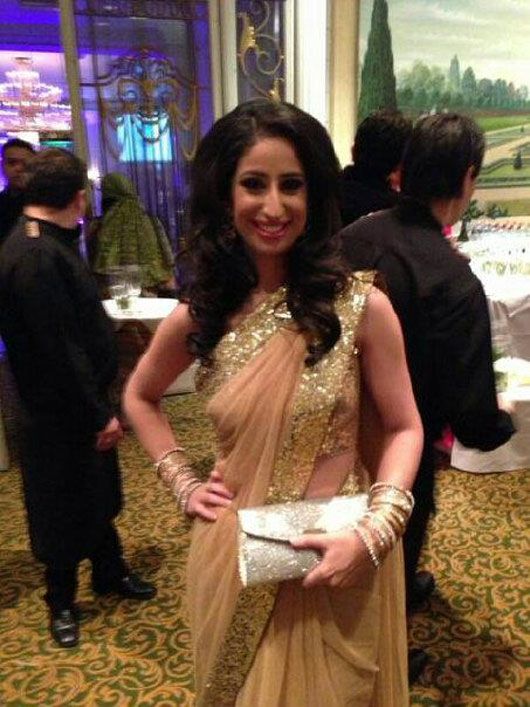 A huge thank you to Ambreen for doing my hair and make up and Shakti Tripathi for my gorgeous sari.