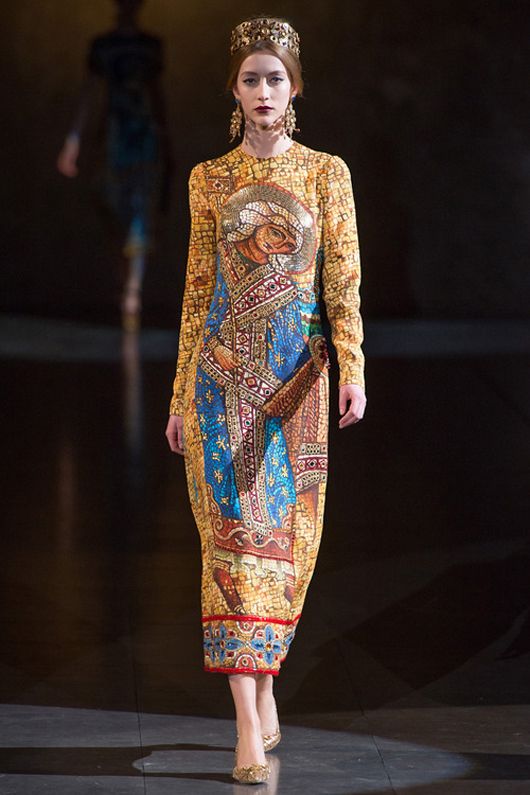 The college of cardinals is about to begin the process of selecting a new Pope, but for fashionistas the bigger story was on the ramp. The Dolce and Gabbana Fall 2013 show was replete with Catholic iconography & imagery, inspired by the Cathedral of Monreale in Sicily. Take a look at these unique mosaic-inspired creations.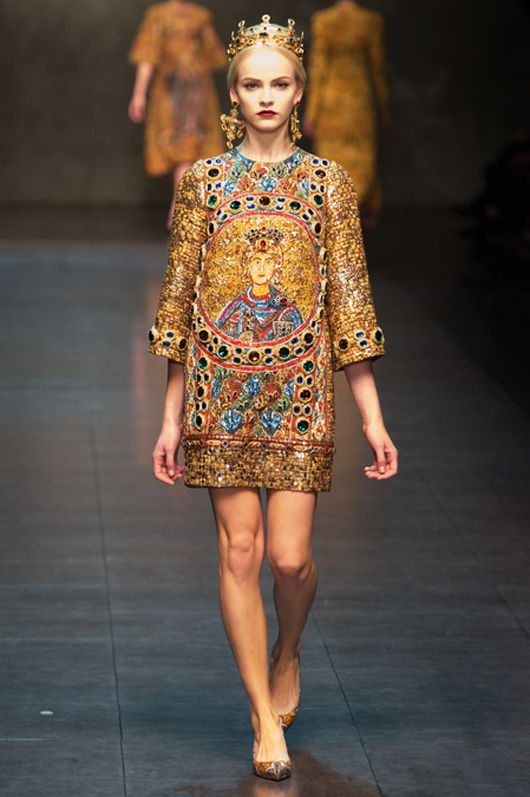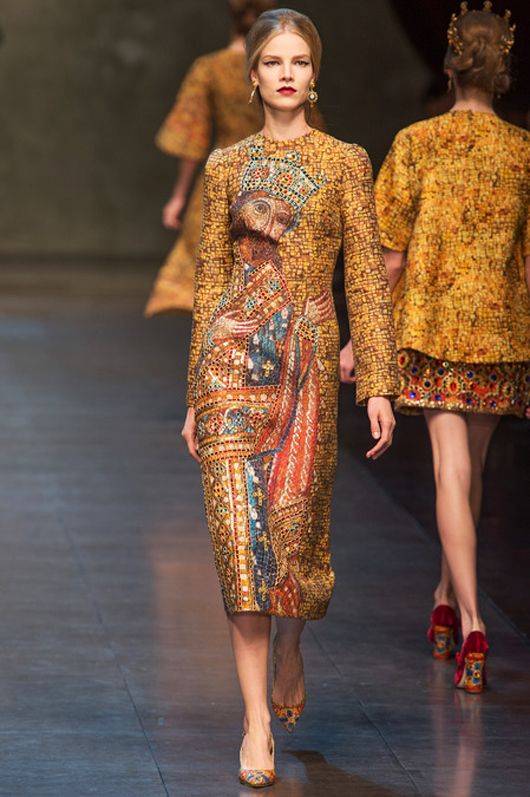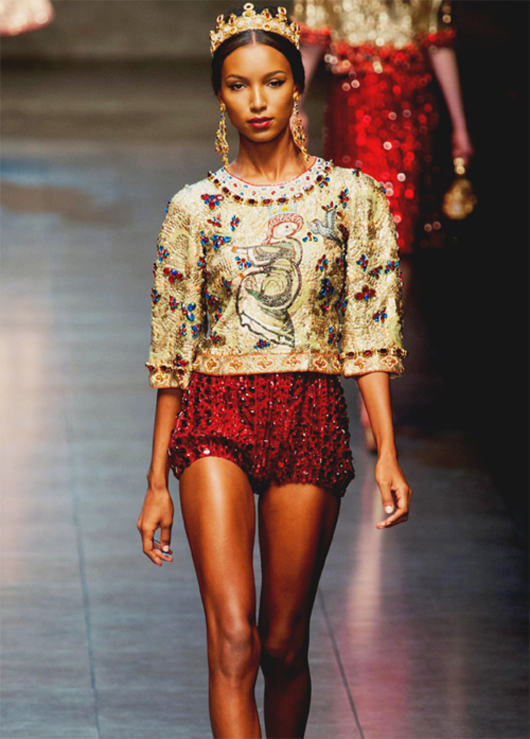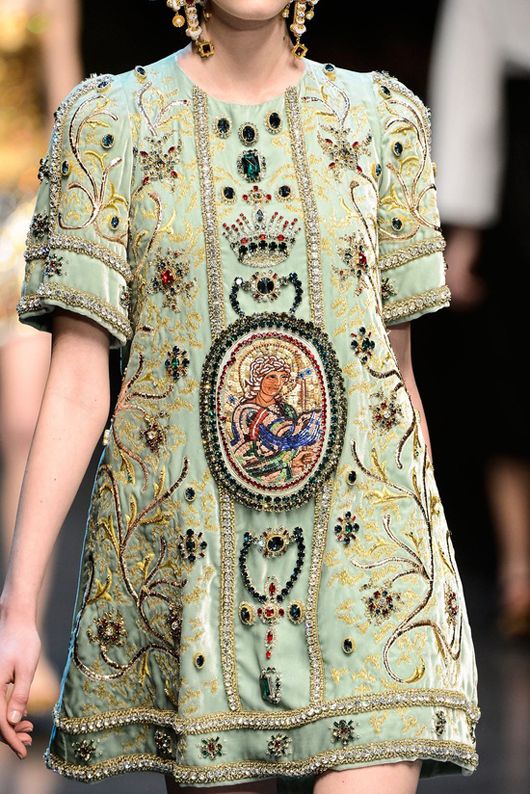 However, even though this collection is quite stunning, the use of Catholic iconography in fashion is not new. Jean Paul Gaultier's couture collection for 2007 was heavily influenced by the Virgin Mary and Christian icons.
In fact, Gaultier even used jeweled crowns (albeit, with attached halos), much like Dolce & Gabbana have used to accessorize their look for the season: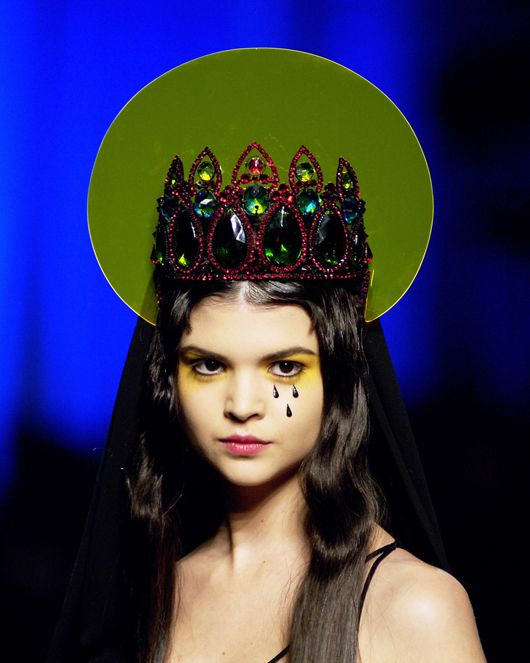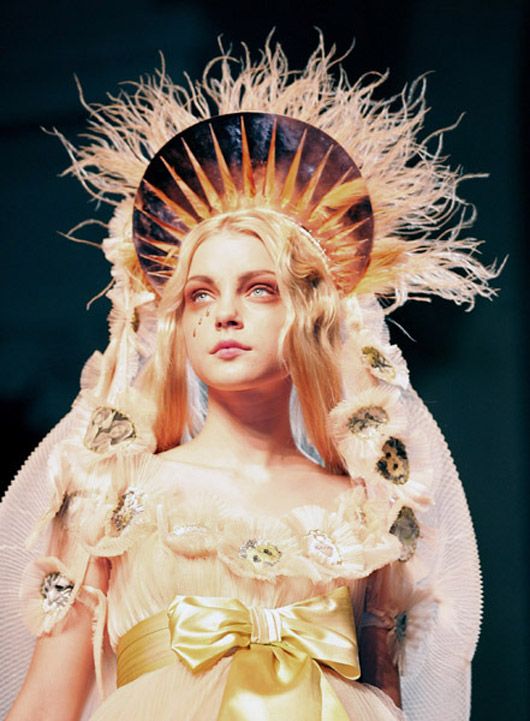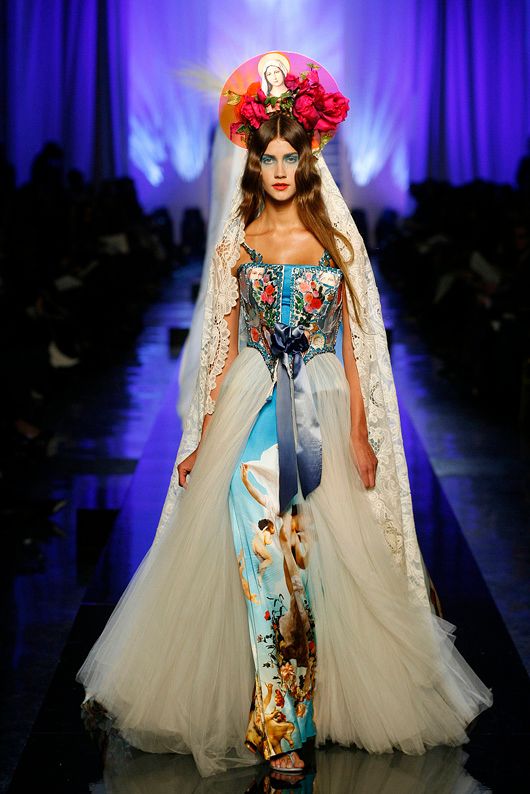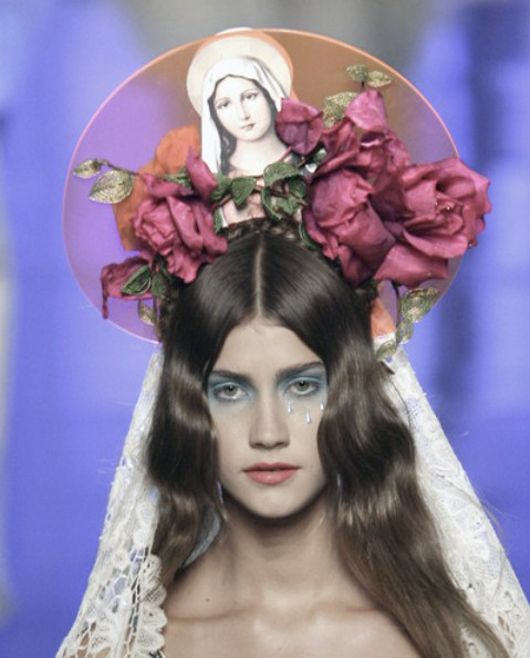 Which collection do you prefer? My vote goes Gaultier. Yours?
Watch the full Dolce & Gabbana Fall 2013 show here: