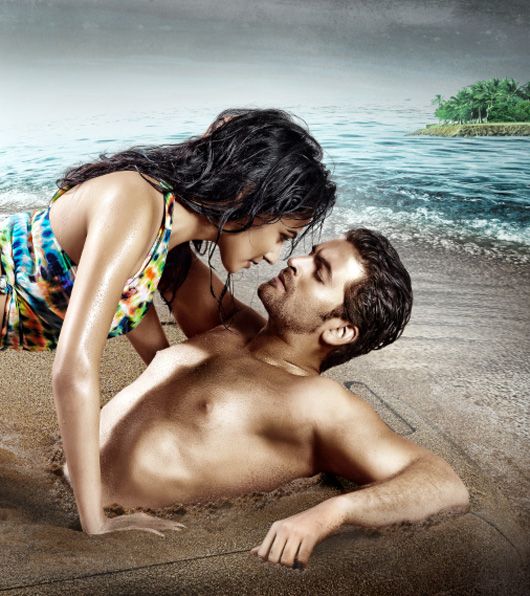 The 3G team has just released a brand new poster, featuring Sonal Chauhan hovering over Neil Nitin Mukesh, who is buried halfway in the sand. Here's a look at the full poster – you'll see they cleverly incorporated the film's elements in there.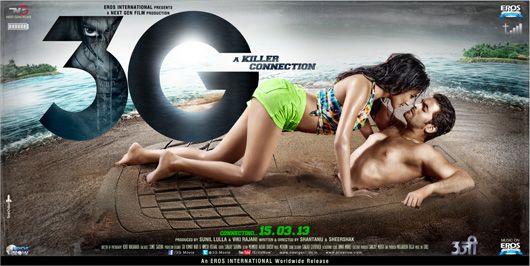 The movie tells the tale of a couple who begin going through a series of nightmare-ish events when Neil's character purchases a second-hand, 3G-enabled phone while vacationing in the Fiji islands. So full points to the designers for adding these elements into the poster – you've got the battery and network icons, the Blackberry in the sand and of course the stunning Fiji scenery (where the film is shot). But, really, Pooja brought up an interesting point on Twitter this morning:

It's true, isn't it?! What's even more interesting is that the promotional team released a statement saying that there were 30 kisses in this film, something that Sonal Chauhan eventually denied in one of her interviews. So what gives?