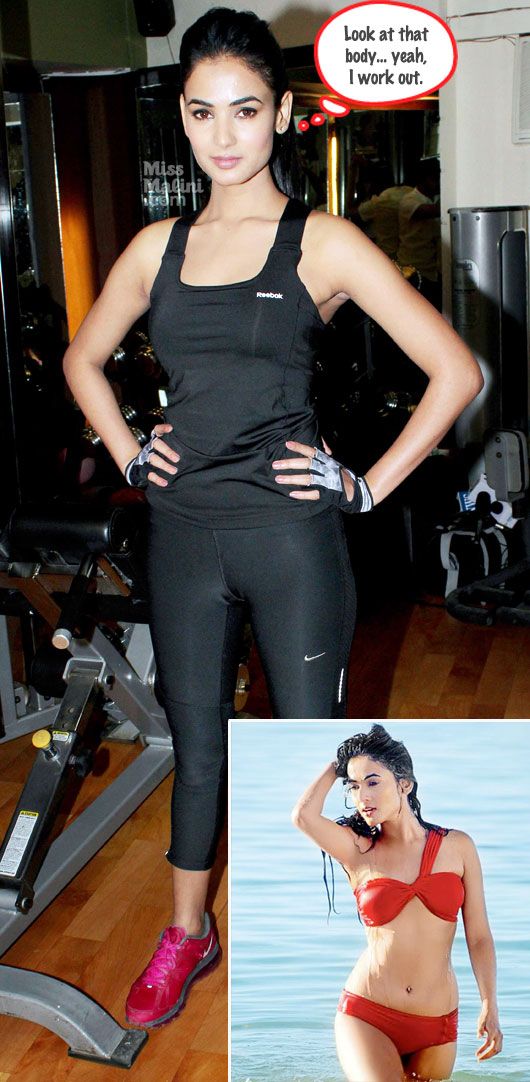 As part of movie promotions for 3G, Sonal Chauhan broke out the workout gear and posed for pictures at a gym. I wish I looked that good while working out *lol* but I suppose that's the perk of having a make-up artist at your beck-and-call? Anyway, Sonal is very fit and it shows – her bikini scene in 3G, at least, is testament to that!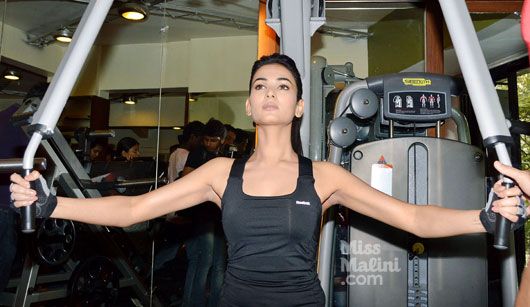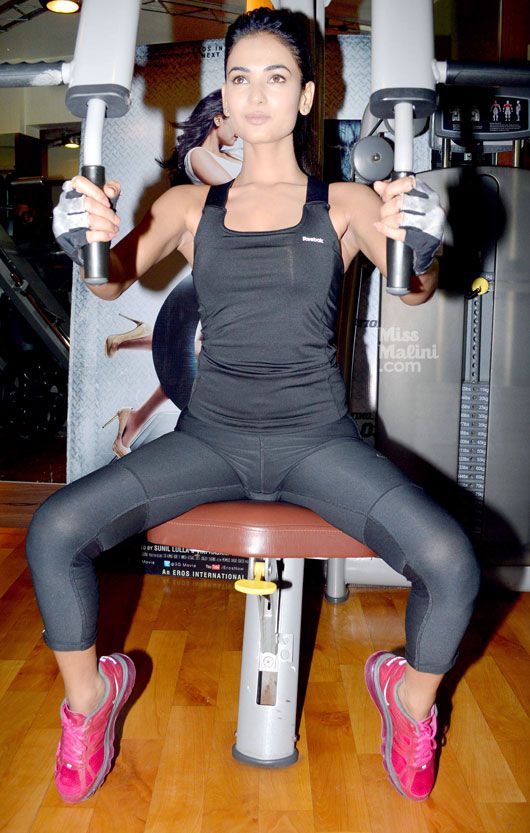 So apparently, to achieve her bikini body look for 3G, Sonal went on a pineapple diet! She was told to give up certain kinds of food and to ensure that she consumed one fruit a day – since she loves pineapple, she picked that one. She also did yoga and ensured that she spent two hours every evening in the gym. I'm gonna guess she had ample time to show off her legs in the film, because we hear the girl's just in love with them!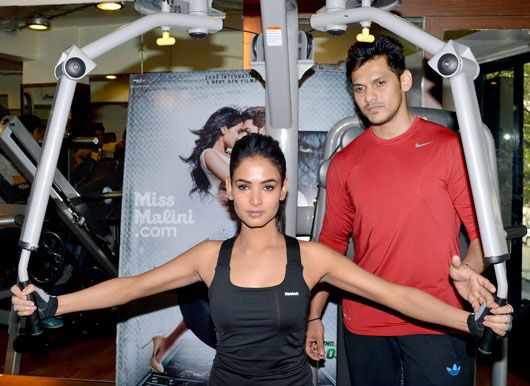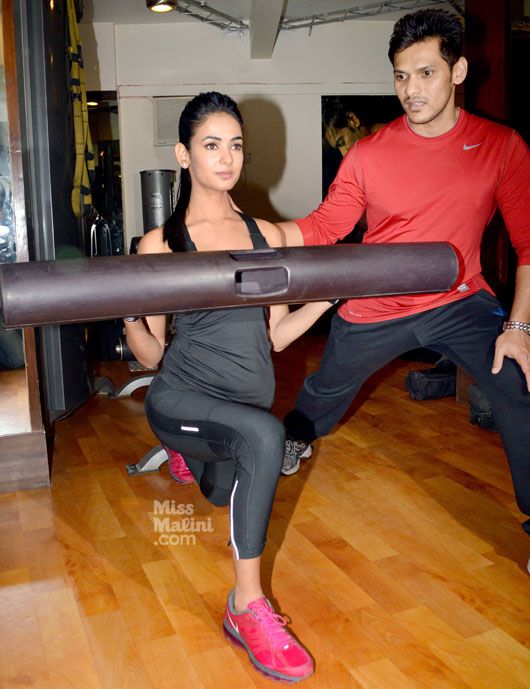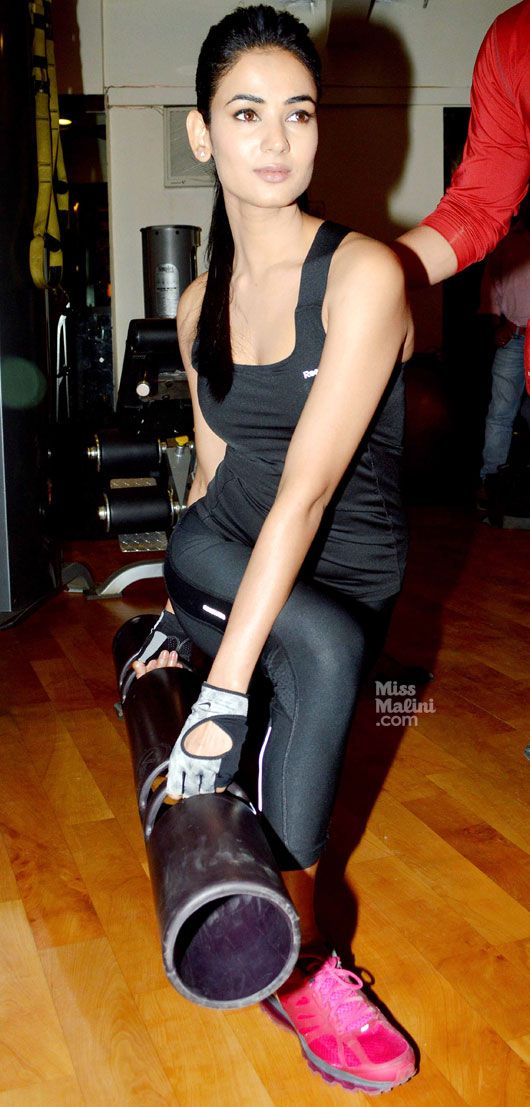 Apparently, Sonal has instructed designers and her stylist to pick out clothes that show off her toned legs. Infact, her stylist claims that her legs are an asset and boost her self-confidence, which is why she makes sure to flaunt them whenever she can.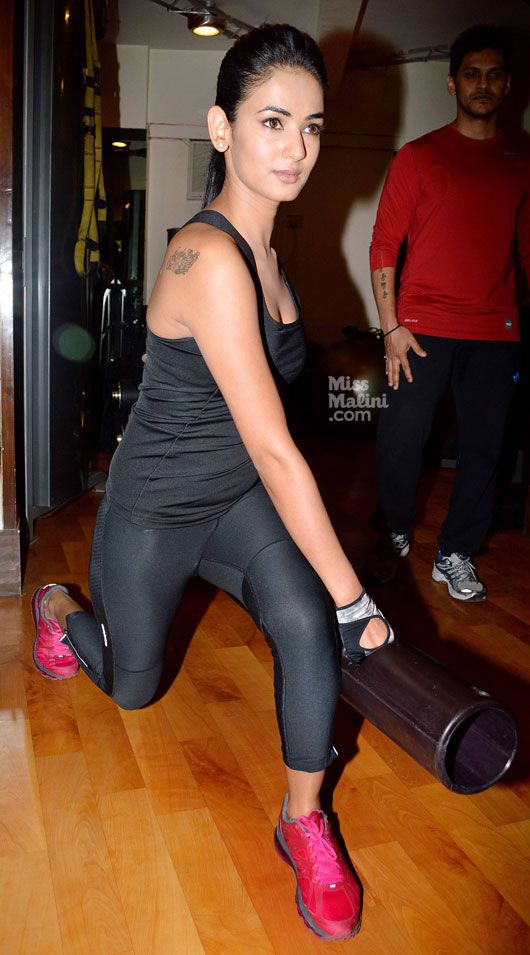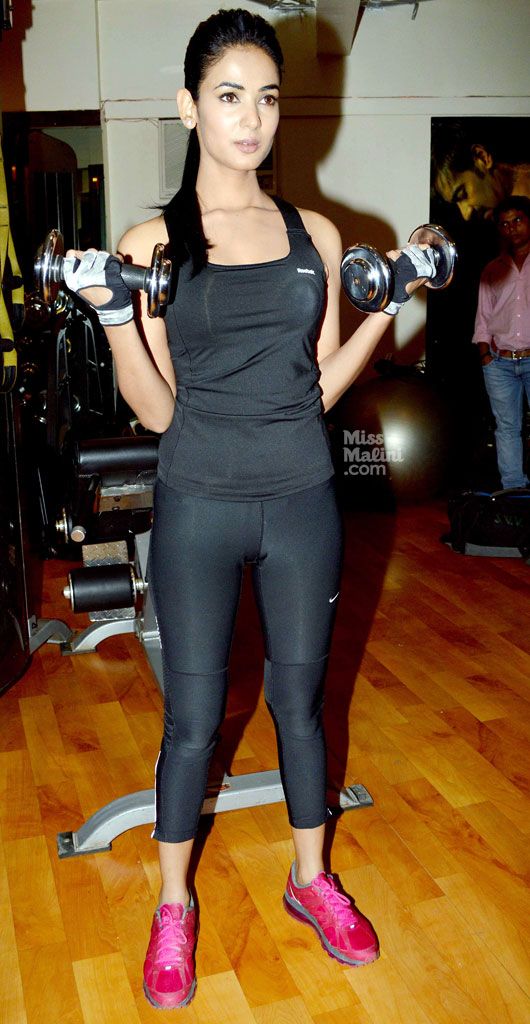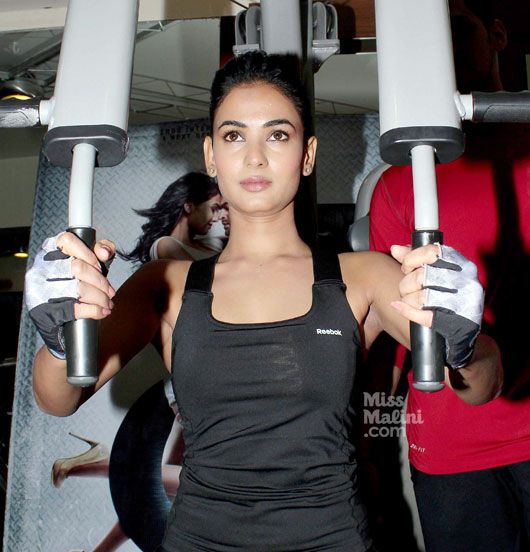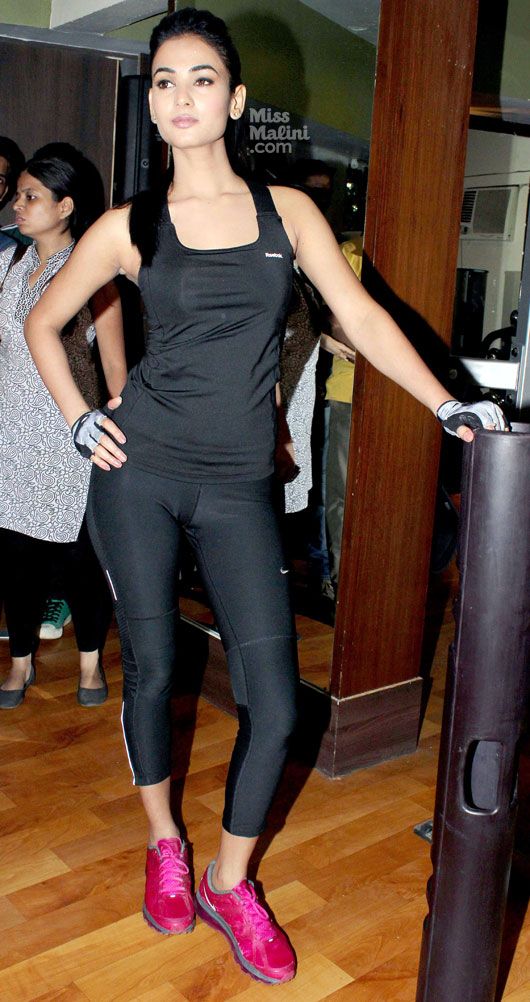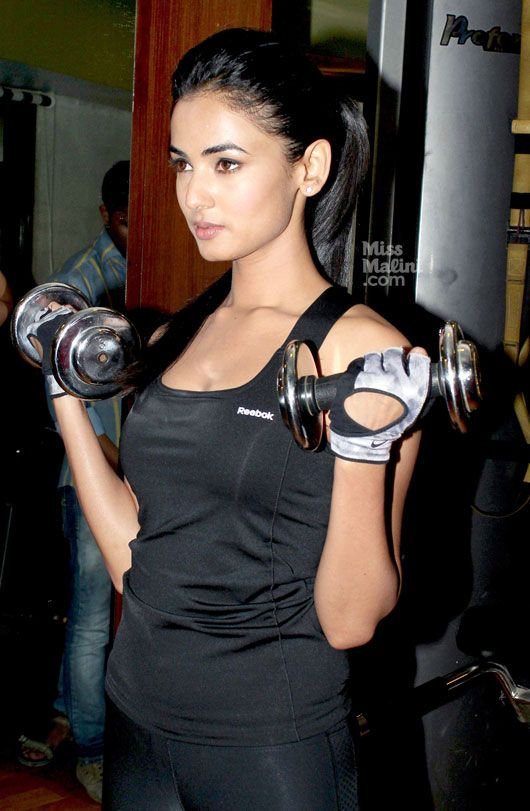 Well, she looks fantastic right about now – let's just hope her hard work (in and out of the gym) pays off with the film doing well!
Pix: Yogen Shah for MissMalini.