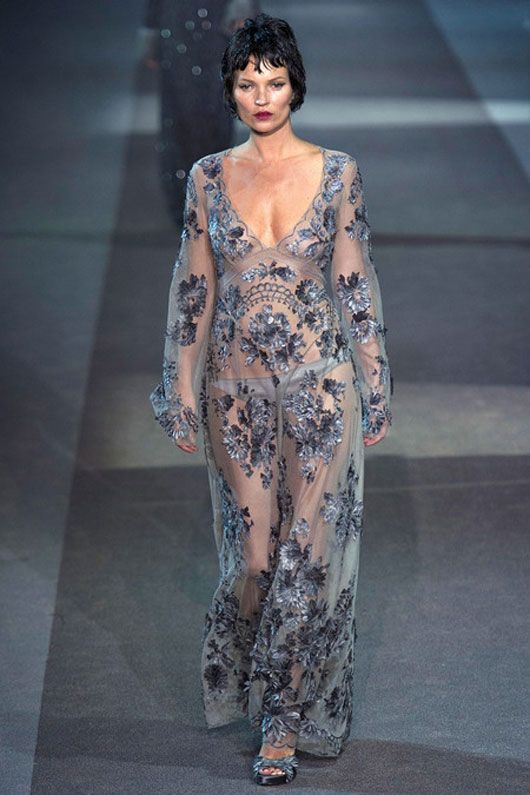 It could only take Marc Jacobs to persuade Kate Moss aka the catwalk queen to return to the runway. Wearing a black wig and a sheer gown, Moss strutted her stuff at Louis Vuitton's presentation. The 39-year old model closed (last one to walk the ramp at a show) for the French fashion house, making it a befitting end to Paris Fashion Week.  This is her third such appearance in the past 3 years for the brand. Check out the few times.
Fall/winter 2011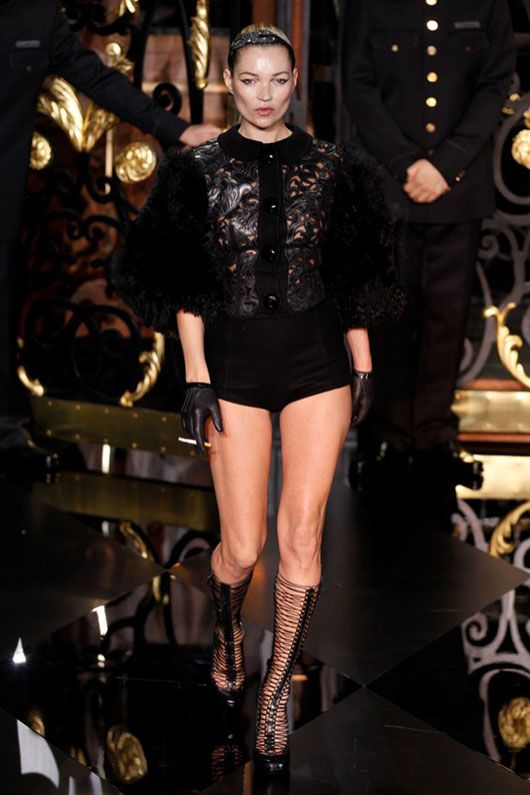 Spring/Summer 2012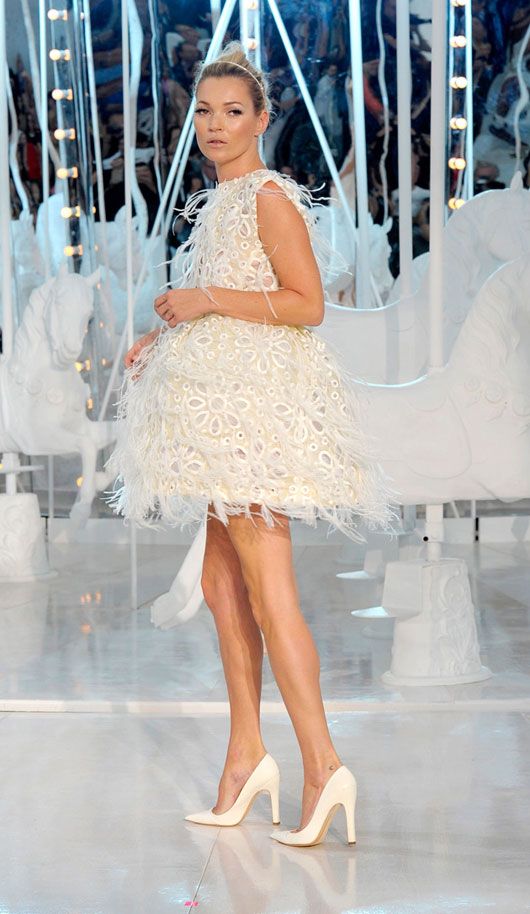 Kate and Marc are thick friends often going partying and holidaying together. Moss even accompanied Marc to the 2009  MET Gala.
Do you think Moss should retire or continue to do these one-off shows?