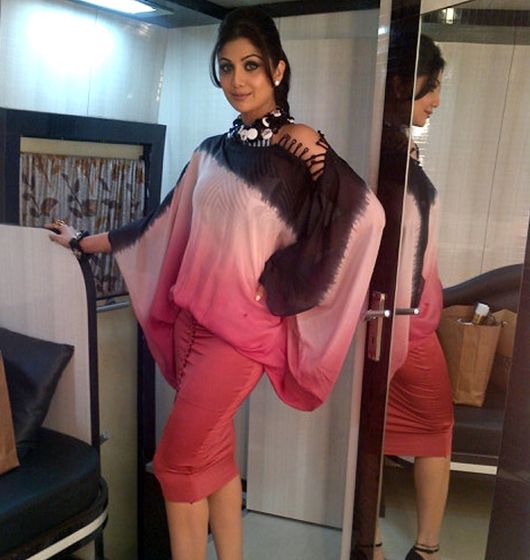 A couple of days ago, actress Shilpa Shetty tweeted this picture of herself on the sets of Nach Baliye, wearing a dress by Shivan & Narresh. She wrote:
This picture prompted our reader, Ambika Sanjana (Co-President / Creative Director of swimwear brand biKa) to write in and share with us the fact that the Shivan & Narresh outfit bears a strong resemblance to one of her pieces from 2011.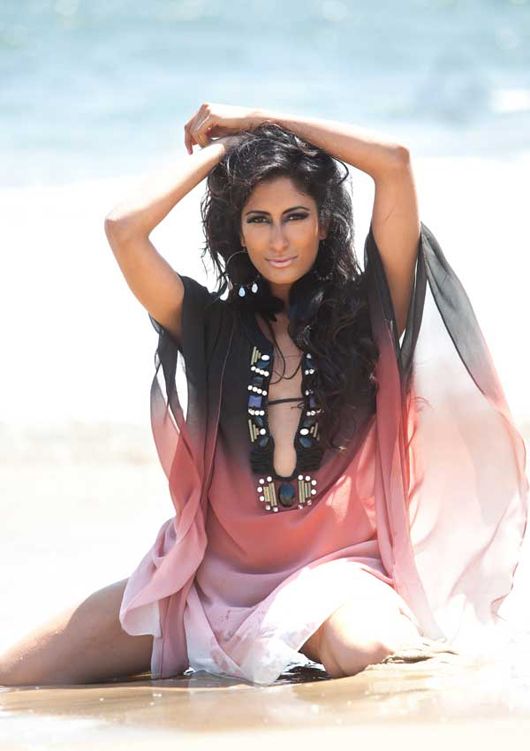 She sent us this photo of the two pieces next to each other and we have to admit that even though the silhouettes are very different, the shading of the garments are eerily alike: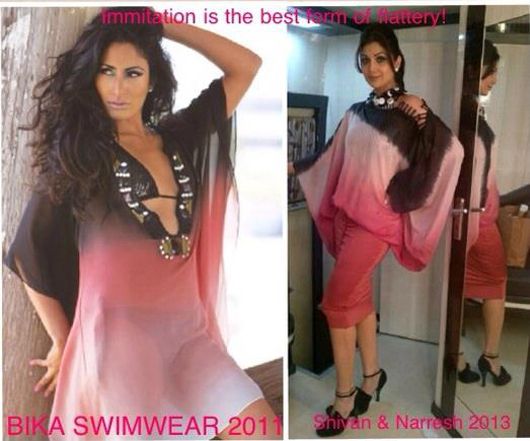 Strange coincidence or too much of an inspiration from the original? What do you think?