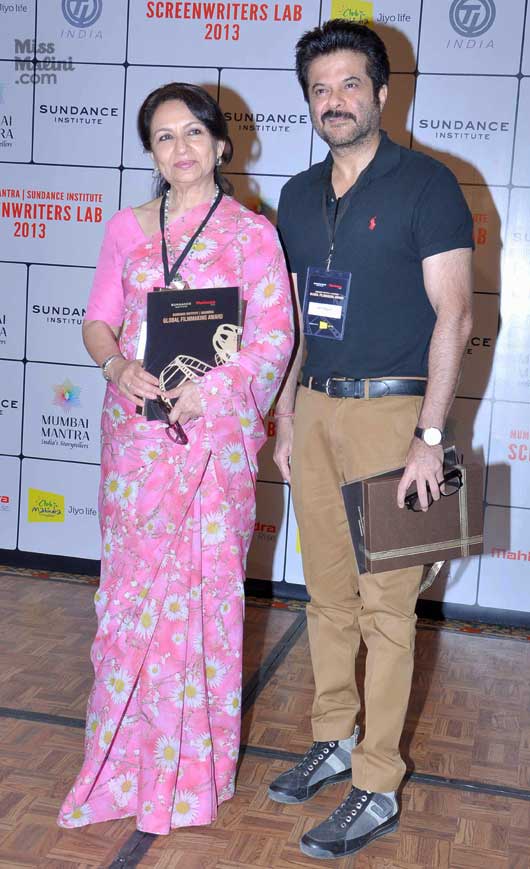 The official announcement of the Screenwriters Lab 2013 held in Mumbai over the weekend saw actress Sharmila Tagore as a star attraction in a pink floral saree. A number of Bollywood mem also made their presence felt – among them Anil Kapoor, Irfan Khan, Rahul Bose, Kunal Kapoor and Sanjay Suri.
Let's take a look at what they wore: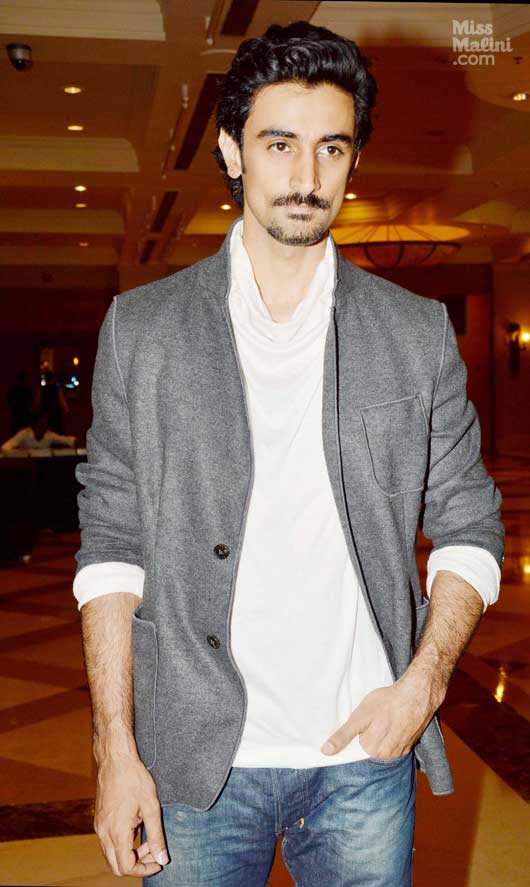 Kunal Kapoor is easily one of the more handsome men in Bollywood and his height ensures he carries off anything he wears with elan. We like the shawl-collar jersey he wears here with a slouchy jacket and blue jeans! Casual chic at its best!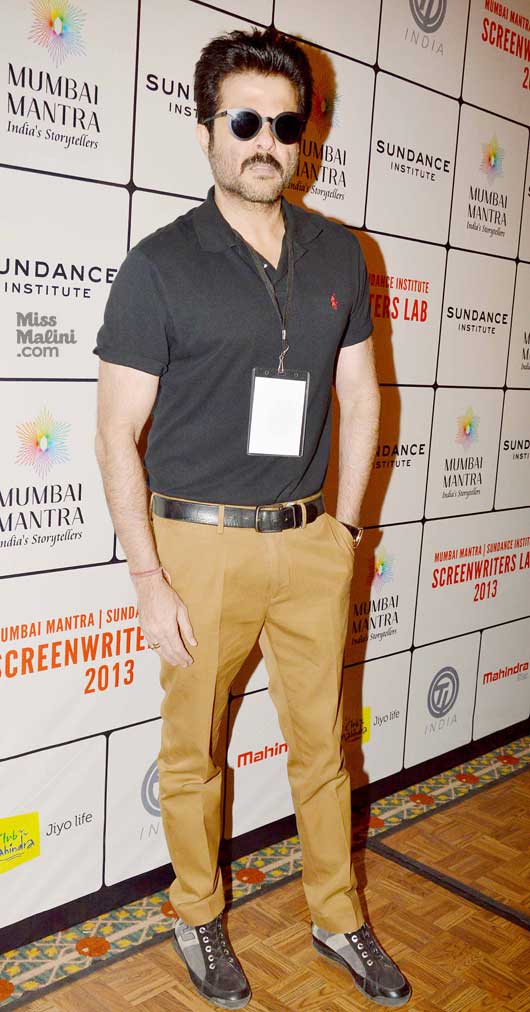 While we like Anil Kapoor's mustard-coloured pants and his classic black Polo tee, his shoes don't match the look at all. And what's with those dark glasses at an indoor event? Trying to hard to look fashionable, we think!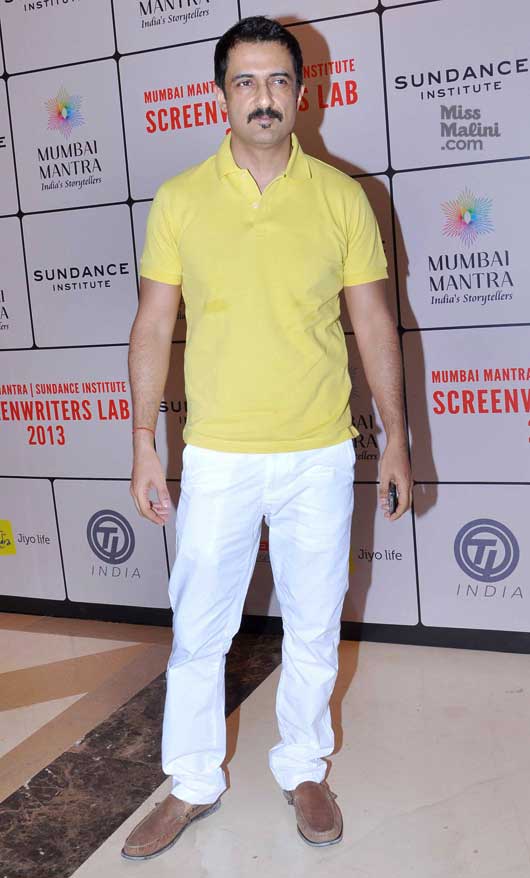 A yellow tee, white pants (a bit too long???) and brown shoes on Sanjay Suri are a bit too vanilla for our liking. And he does need to lose a bit of weight around the middle. Agree?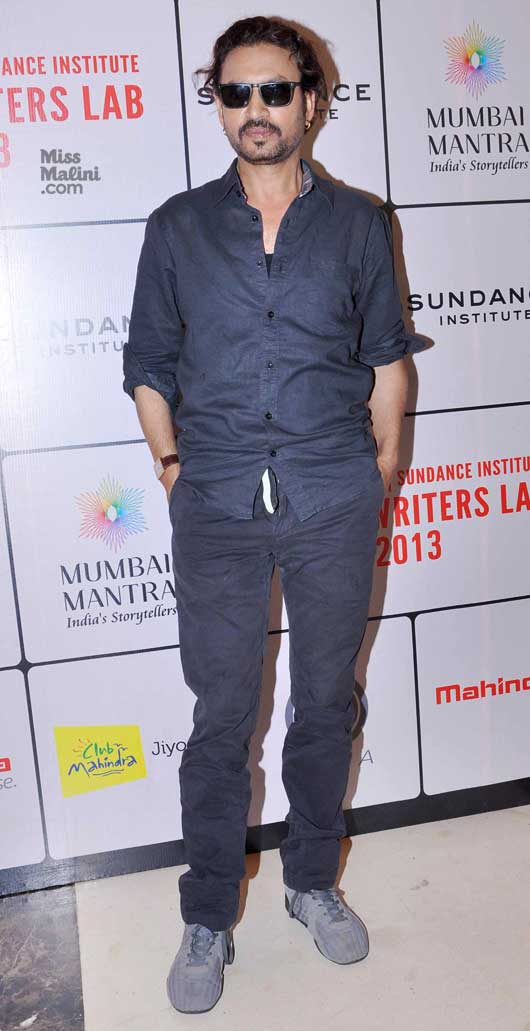 Why, oh why, is Irfan Khan so shabbily dressed? This un-ironed look does nothing for him!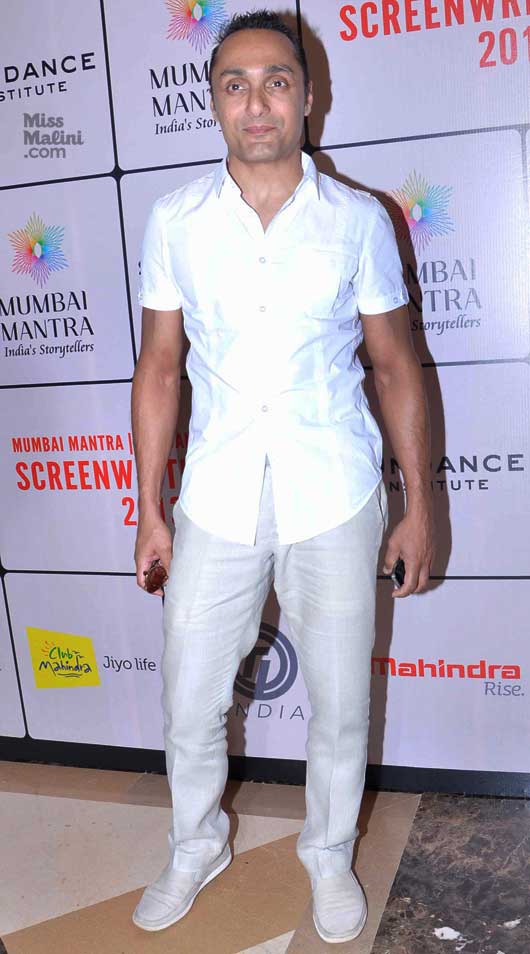 This all-white look on Rahul Bose is a bit too play-safe! I would have liked to see him break the monotony with a slim black tie or maybe some nice tan moccasins.
Whose look do you like the most? Tell us in the comments below!