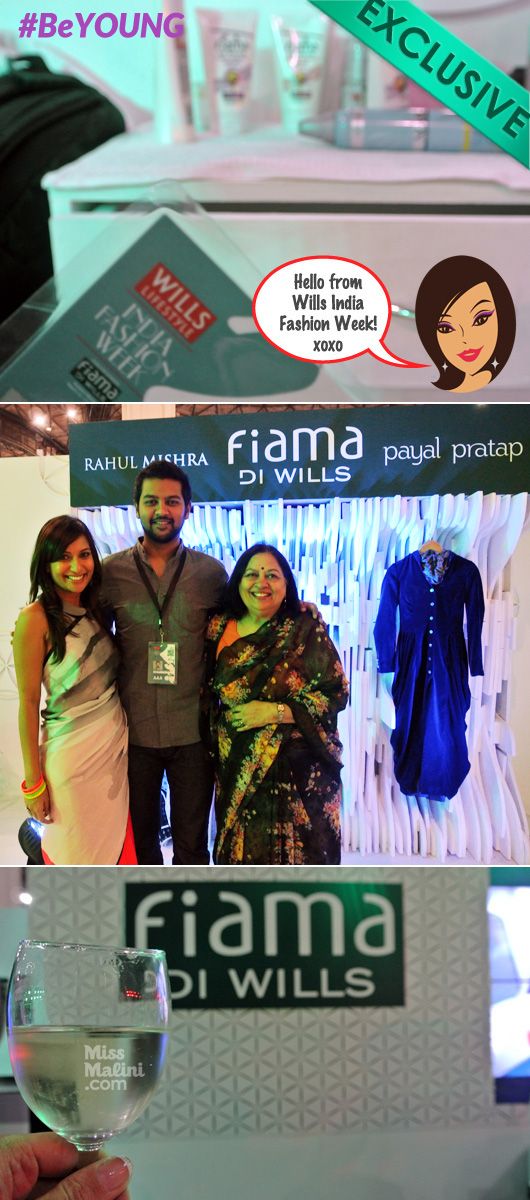 As I blog from the comfort of my fluffy pillow at the Sheraton (New Delhi) I can't help but look back at my day and smile 🙂 Wills India Fashion Week was so full of color and fun and a distinct attempt to #BeYOUNG that it felt like a breath of fresh air! Take a look at the 10 things I think made WIFW special for Generation Y and feel free to leave me your favorites in the comments below 🙂 xoxo
1. Neha Dhupia is a Twitter Face!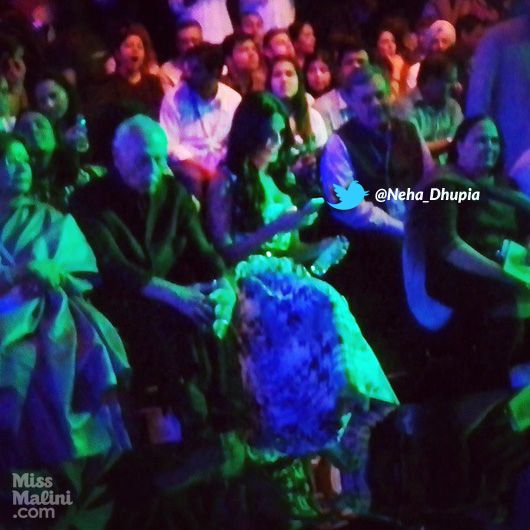 That's right, this season of WIFW boasted the chiseled Miss Dhupia as their little birdie on the ground. Last night she looked stunning in a dress from Atsu's latest collection.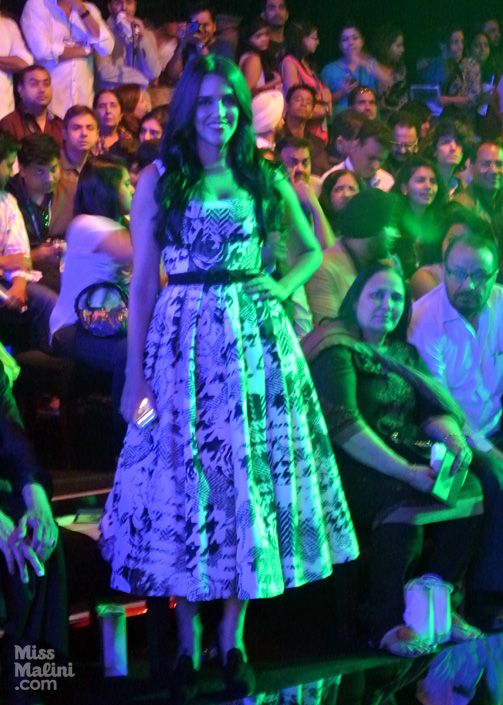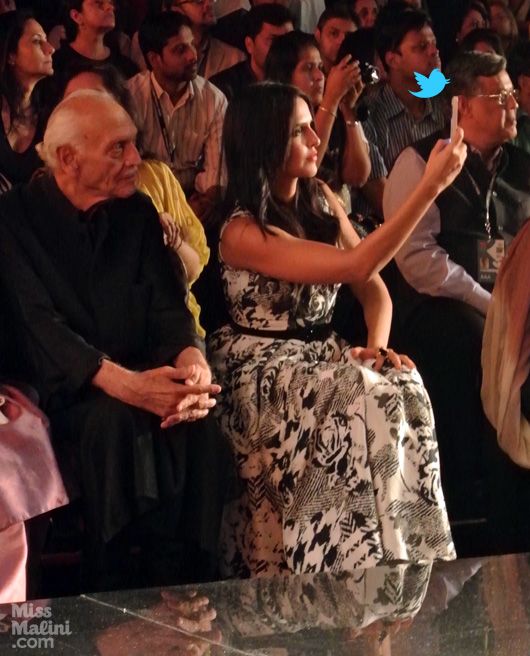 I even Instagrammed her LIVE tweeting the ITC Fiama Di Wills #BeYOUNG show, look!
Plus here's a video of her right after the show sharing what makes her #BeYOUNG, watch and learn ladies, watch and learn.
PS. How cute is it that her parents and my mom all huddled up for a picture together? Proud parents = happy children 🙂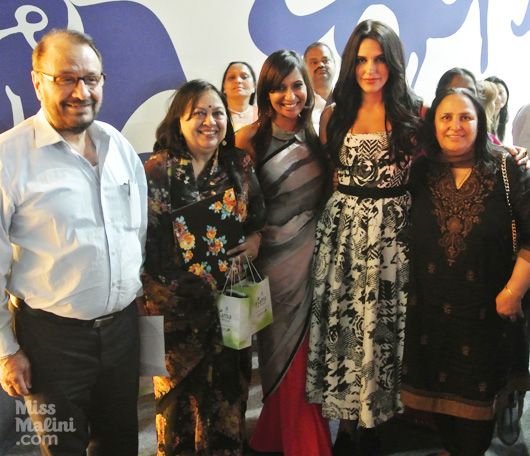 2. Getting to Be The SP Girl.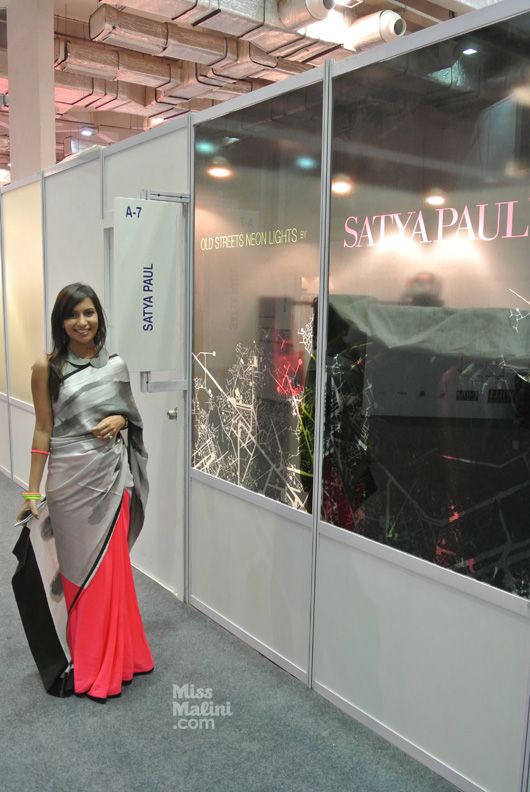 Oh boy do I love dressing up! yesterday I wore this delicious neon pink and gray sari by Masaba Gupta for Satya Paul entitled Dripping Ink.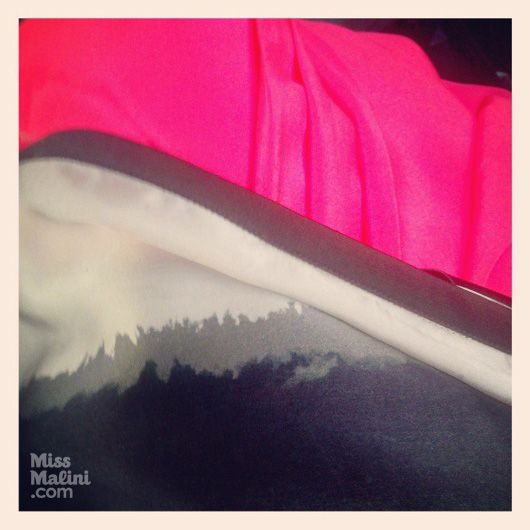 I paired it with the neon bracelets Sarika Motiani from Smashh the Salon once gave me! You like?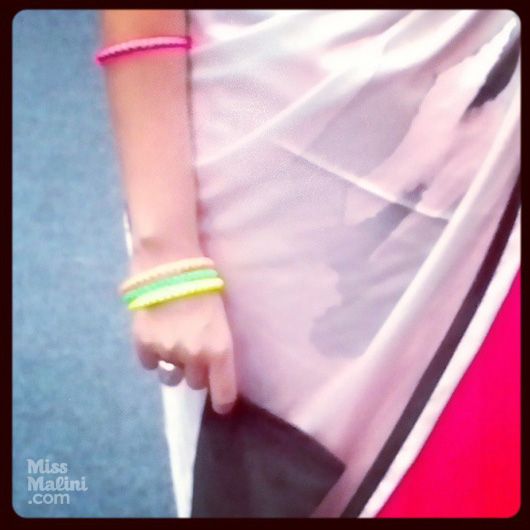 I love that saris are finding reinvention. This one in particular especially so because of it's gorgeous Peter Pan collar. (And Peter as you know will #BeYoung forever!)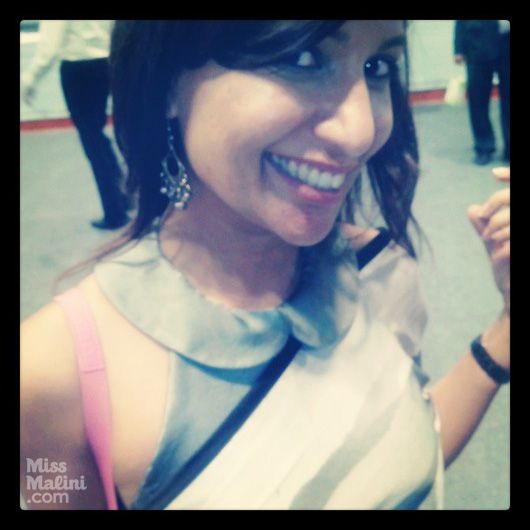 Oh and thank you MAC for my beautiful make up and a bagful of goodies, yay!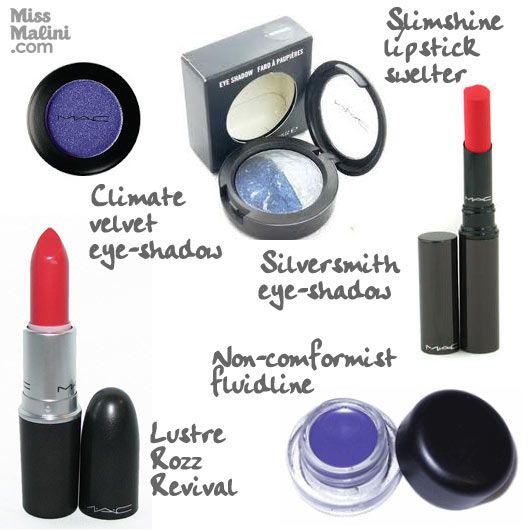 3. Back to the Future!
I don't know what we'll dress like decades from now but this feels about right. A rather clever way to #BeYOUNG is to obliterate the path of view to your wrinkles – fascinator style!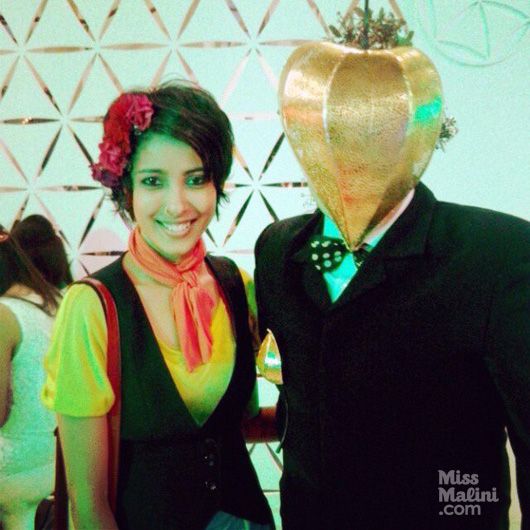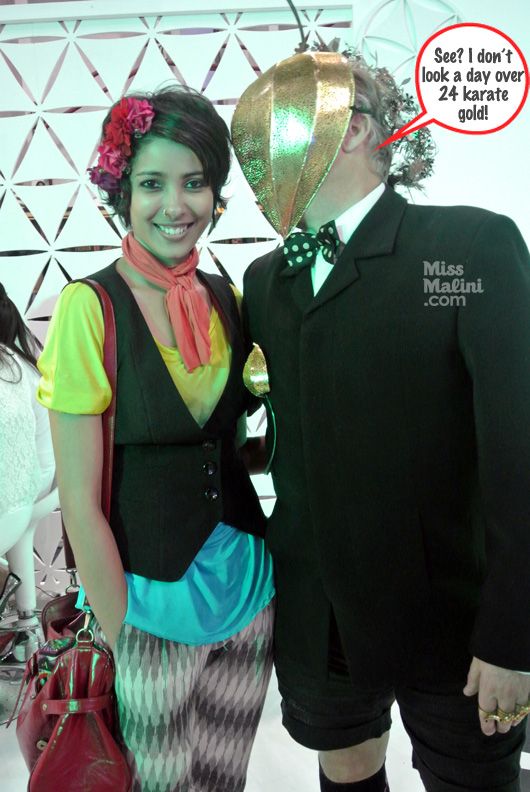 And of course there's no need to hide this pretty face 🙂 Nida Mahmood (who has the cutest headbands ever btw) told me what made her #BeYOUNG as well…
4. Print, Television, What Next?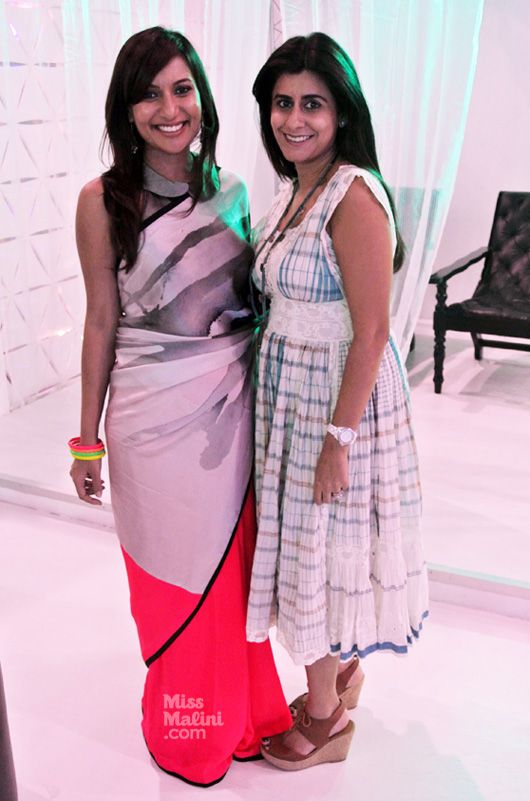 Ask Sujata Assomull Sippy, former editor of Harper's Bazaar, and she'll tell you it's the World Wide Web. Which is why she has been fabulously blogging up a storm for MissMalini.com with a unique daily recap of her favorite things directly from the front row! How very #geekchic!
5. Twinterviews!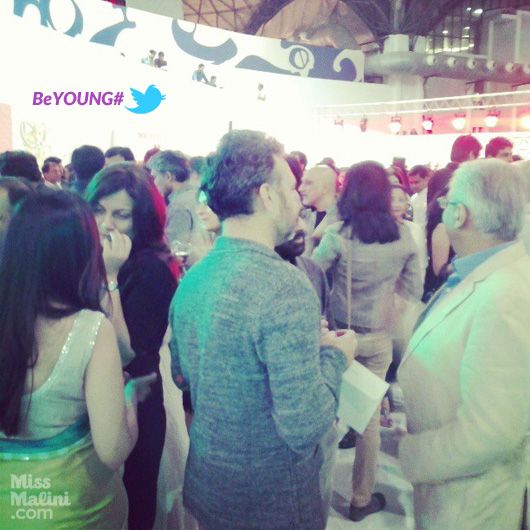 The beautiful thing about my word is that the real and virtual often overlap. But this means gone are the days of manic note taking while hopping from one interview to the next. Now I can interview you, dear celebrity from the comfort of my Twitter stream and everyone's invited! Check out some highlights from my #BeYOUNG Twinterviews today with fashion editors, designers and models too!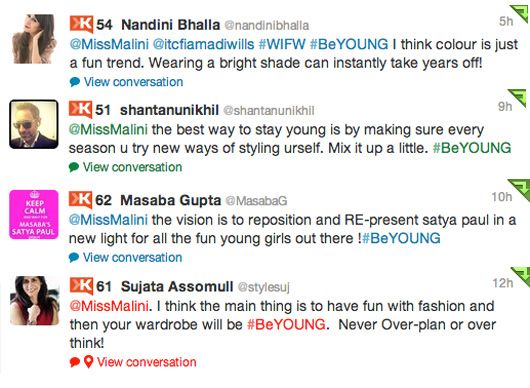 There was a pre-show party at the Fiama Di Wills lounge for Payal Pratap & Rahul Mishra where I asked the fashionable & fabulous what makes them #BeYOUNG too!
6. The ITC Fiama Di Wills #BeYOUNG Show.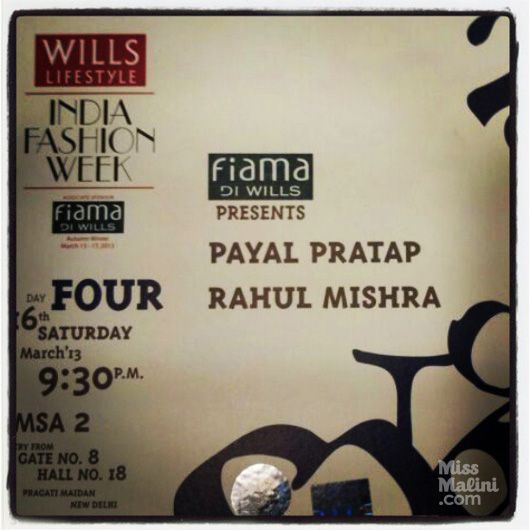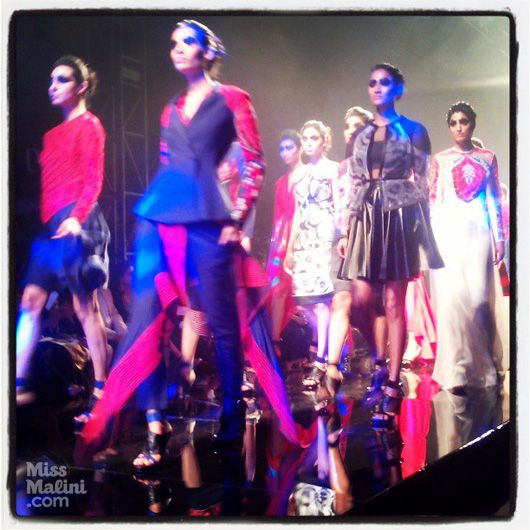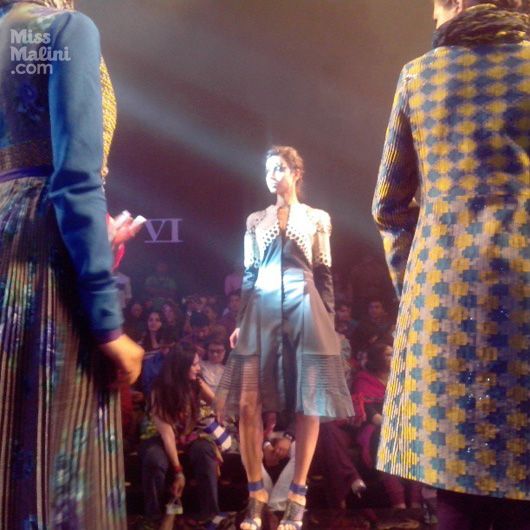 What a terrific collection of old world charm repackaged in laser lights! I loved the lace, I loved the shoes (although they looked precarious to walk on!) and I loved those whimsical (well spotted Hima) patiala pants! Well done Payal Pratap & Rahul Mishra.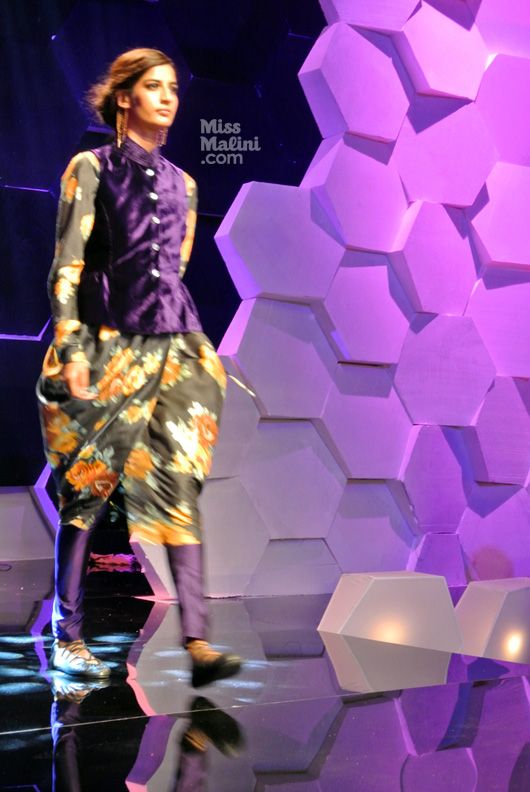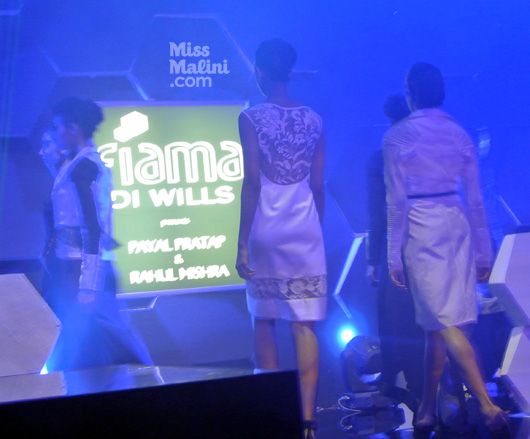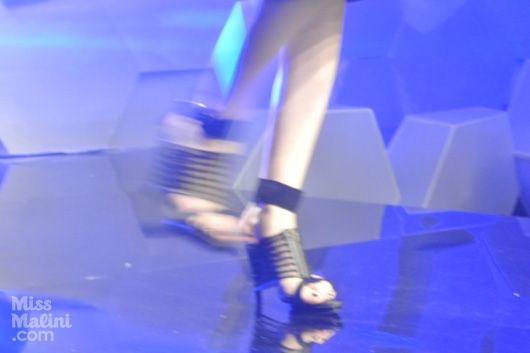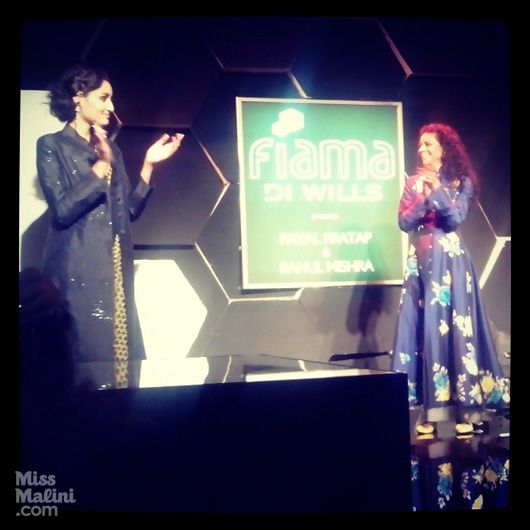 And how do you not love a show that has a female violist rocking tune on stage with a bow that looked a whole lot like a light saber! Step aside Luke, the force has moved on!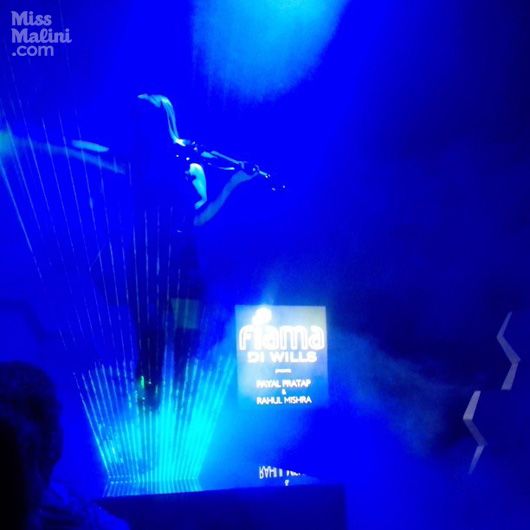 7.  #BeYOUNG like PC!

I love that Priyanka Chopra jumped in with her own awesome definition of what makes her #BeYOUNG. So honest and full of love! How can you not want to give her a big fat hug? 🙂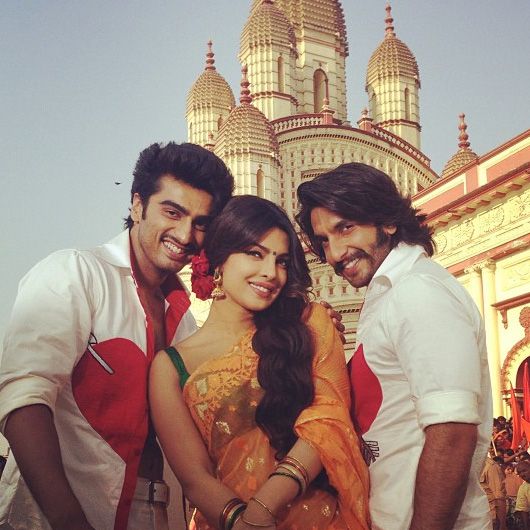 I also love this picture she Instagrammed Gunday style 🙂
8. Dishy men who know how to #BeYOUNG!
Even the hunky Milind Soman piped in with his own #BeYOUNG anthem. They call it #Pinkathon2013 and it's Awesome!

In fact I did my first Twinterview with him 🙂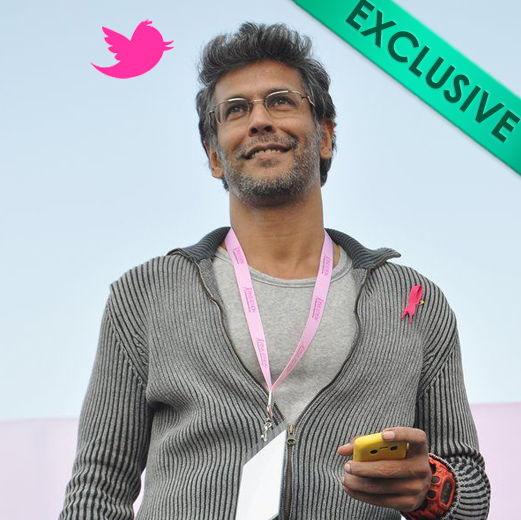 Even the adorable Prabal Panjabi from Mere Dad Ki Maruti told us what makes him #BeYOUNG during our interview with him on Friday 🙂
9. Say Hello to @himabatavia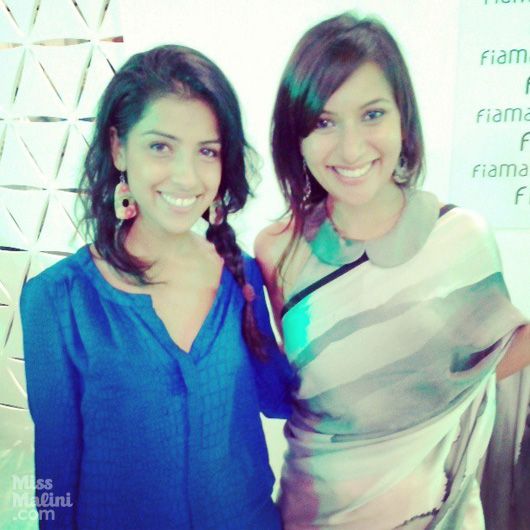 Here's the lovely lady who won my first prize, two tickets to Payal Pratap and Rahul Mishra's WIFW show + invites to the pre-show party!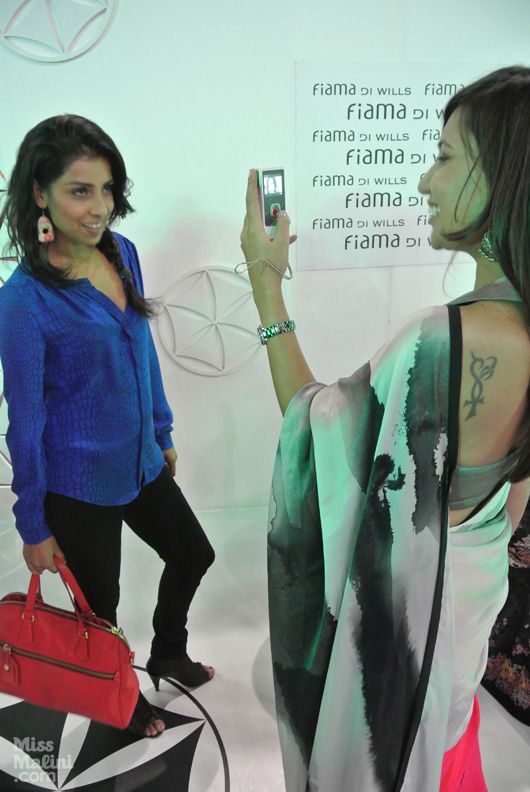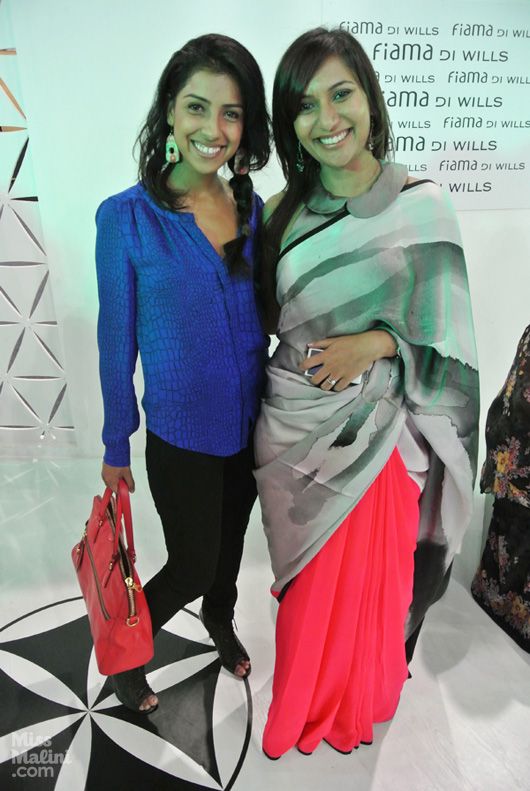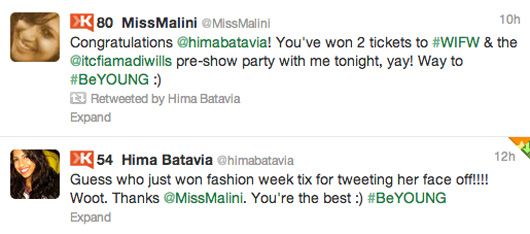 Hahaha love that she tweeted her face off, well worth it, wasn't it?! Btw, how sweet is your man Josh?!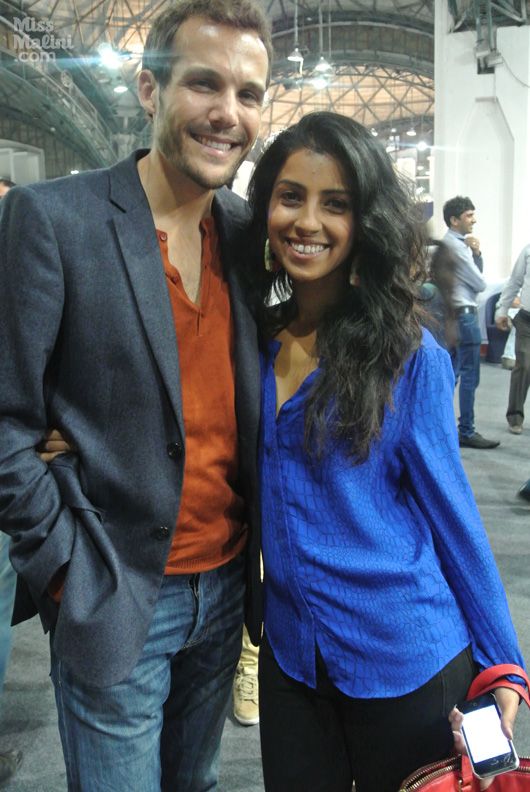 Oh! And this merry bunch turned out to be MissMalini readers from Dubai, yay! Ahlun bekom felhend 🙂
10. You can #BeYOUNG too!
And last but not least, there's this lovely hamper still up for grabs to leave you fresh faced and shiny-haired 🙂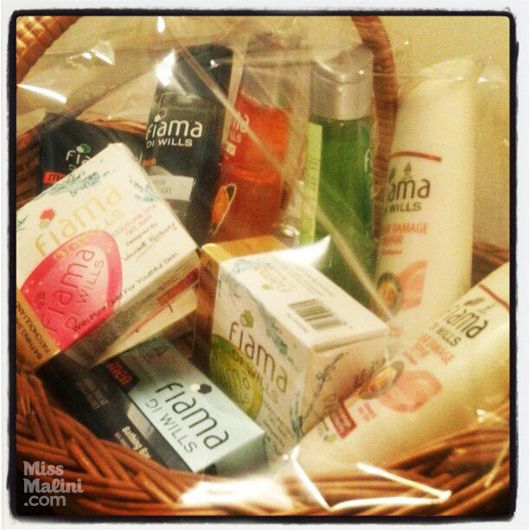 Simply tweet @MissMalini with the hashtag what makes you #BeYOUNG and take it away! Contest ends tomorrow with the WIFW finale, so hurry! The more you tweet the better your chances 🙂
*Bonus
As I was leaving I spotted these earrings (which I later found out were from Afganistan!)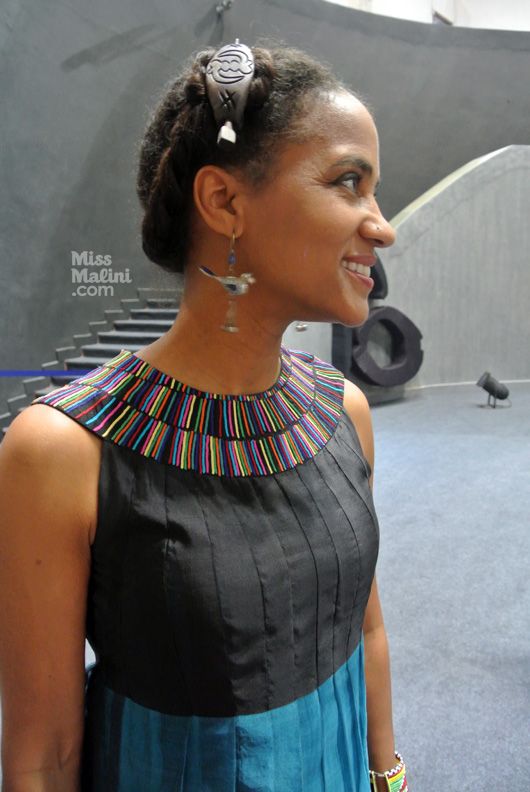 How cute right? I love! What a stylish way to #BeYOUNG!