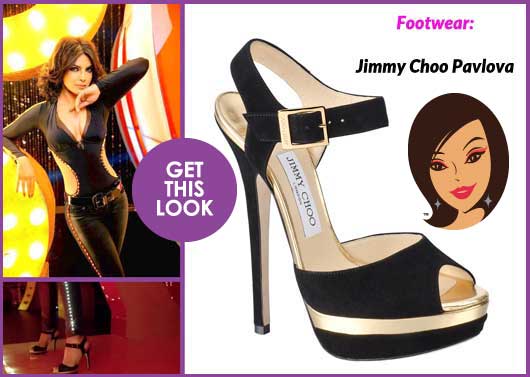 Much has been written about Priyanka Chopra's bulb outfit in Babli Badmash – designed by Manish Malhotra – which is inspired by Amitabh Bachchan's costume in Yaraana.
But what you hardly see in the video are her fancy Jimmy Choo heels.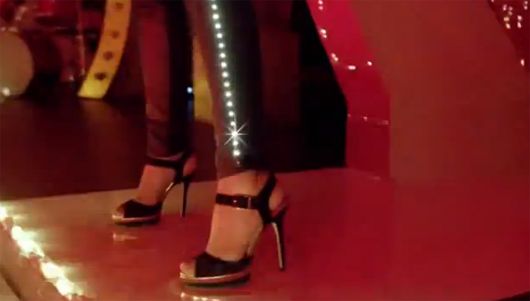 They are called Pavlova and are fashioned from black suede and gold mirror-shine leather! Like?