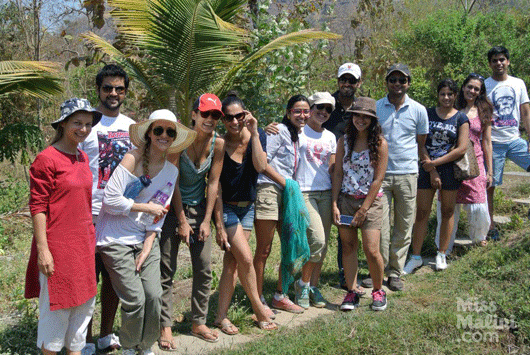 Organic farming is a fad spreading quickly in cosmopolitan neighborhoods. Very few understand that this is not just a fad but a way of life. Amidst our busy weekly schedules, we are always on the lookout for new and creative ways to unwind over the weekend. This time around we thought of doing something fun + productive.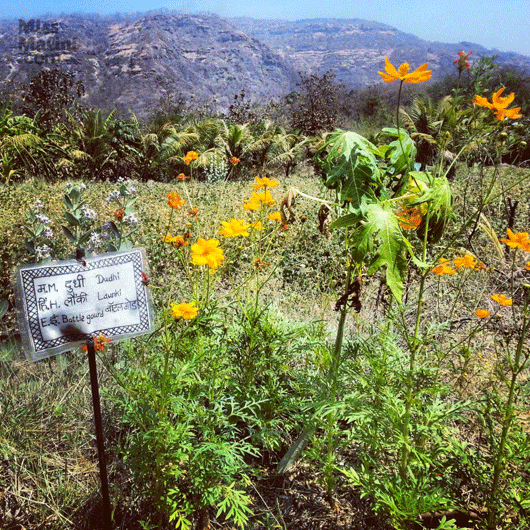 Saha Astitva is an organic farm set up by Daniel and Kalyani and their volunteers who work around the year with them. Set up in Ganeshpuri, which is 80kms from Bombay, the farm hosts a monthly event called 'Pluck, Cook and Eat.' A group of anywhere between 10 to 20 people go out into the farm, pluck whatever produce they plan on cooking and cook it along with their Ayurveda chef. The meal is Satvic vegetarian.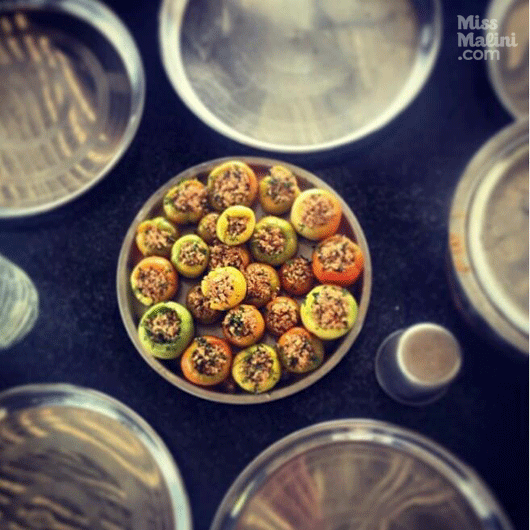 Early Sunday morning [Yeah! Toughest part of our trip;)], our convoy took off. All dressed to take over the world… hats, sunglasses, running shoes and laden with sun screen, we hit the Western express and headed straight to Ganeshpuri.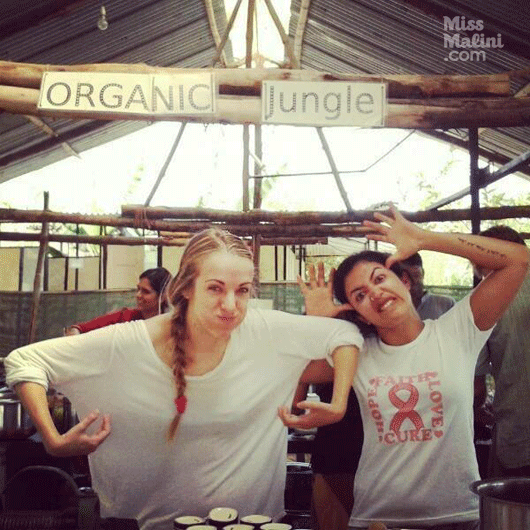 On reaching Ganeshpuri, we were served a super healthy vegetarian breakfast of brown rice poha, upma made out of oats and herbal tea made from jaggery, tulsi, mint leaves and lemon grass. When you are at the farm, you can either head to the lake for a dip or go in straight to 'Pluck, Cook and Eat'. It kick started with a farm tour where we learned about seeds, the wormery, different plants and their importance.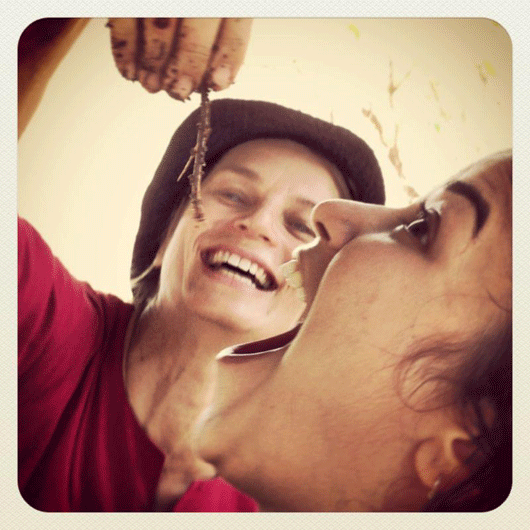 Did you know that toor dal grew on trees? Well, none of us did and we were happy to learn! Knives and plates were handed over and our expedition began. Lal maath, watermelons and turnips, whatever was ripe, we plucked it.
In the kitchen, everyone contributed to cooking, cleaning, washing, chopping, making pasta shapes, and sneaking away bites of the juicy watermelon as we cut into it.
The community table was laid. Lunch was served. Lal maath, brown rice, pasta in white sauce (Can you imagine a good one without cream, cheese and butter? This truly was!), turnips and jaggery juice with herbs. I have come to a conclusion on that one! Jaggery juice is the best drink to beat the heat. Must try!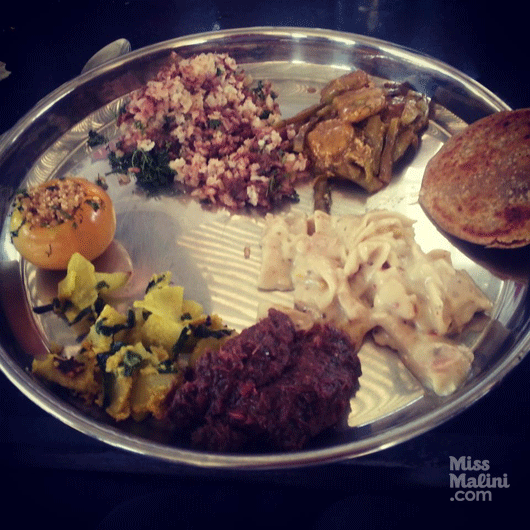 Now, it was time for the oh-so-awesome Sunday siesta. On mats, pillows, hammocks… wherever we found space, we took it. There's a hut at the farm with a roof that looks like an inverted basket. It's the temple where there are prayers every evening. They burn ghee, cow dung and rice and it keeps the place pest free and cool.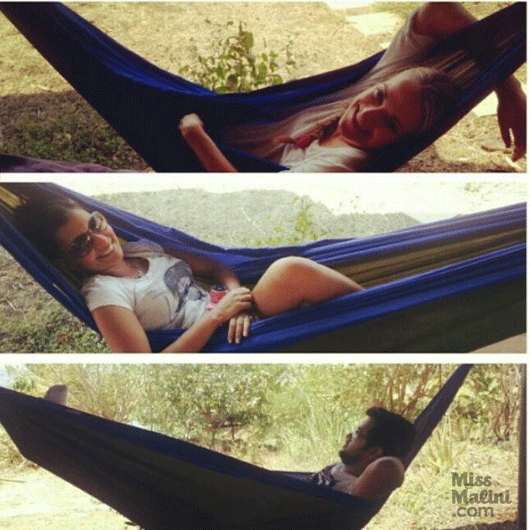 It is peaceful just like any other godly place and you can spend hours there. Light chatter somewhere, a snore else where, we spent about an hour just soaking in the beauty of the farm.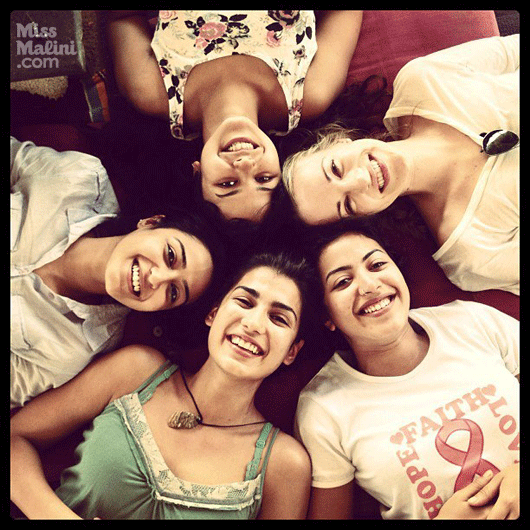 Finally, it was time to go. The farm sells a host of organic produce which is grown by them and by various other farmers. You don't expect a group of women to go somewhere and not shop, right? We bought our loot of brown rice, pulses, organic jaggery, tea, herbs and incense sticks. As we took off, plans were being made of returning (the farm is closed during the summer and monsoon) for a two day camp, to watch the sunset, sit around the born fire, cook, do some yoga, learn about ayurveda and dive into a lifestyle that we intend to take back with us.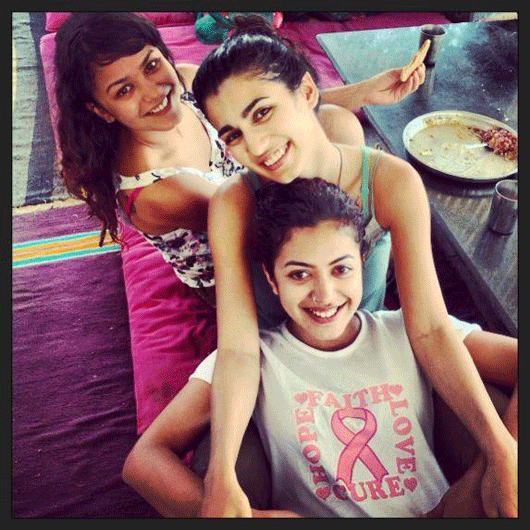 Saha Astitva is set in Ganeshpuri where the soil is very fertile but is being eroded by the brick making industry. Kalyani is trying to save the land and with the help of the adivasis, they are adopting an organic way of life for self sustenance. They are raising funds to set up a water pump to irrigate the farm as they have recently purchased 4 more acres of land to add to the existing 2 acres.