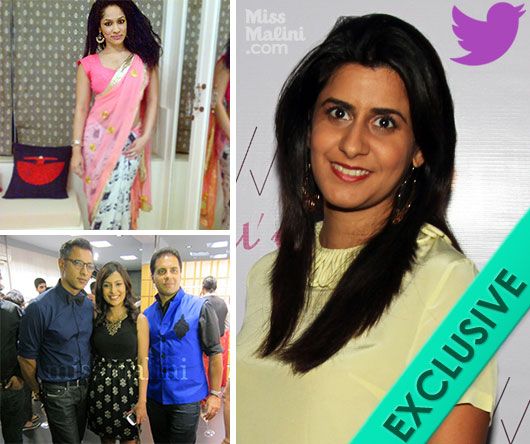 Just before MissMalini set up to her Wills India Fashion Week (WIFW) adventure, she caught up with three well-known people from the fashion industry for a fun Twinterview for our #BeYOUNG campaign. First up Fashion Columnist and Brand Consultant, Sujata Assomull Sippy, who tells us about the colours, trends, accessories the we are expecting at WIFW.
Sujata Assomull Sippy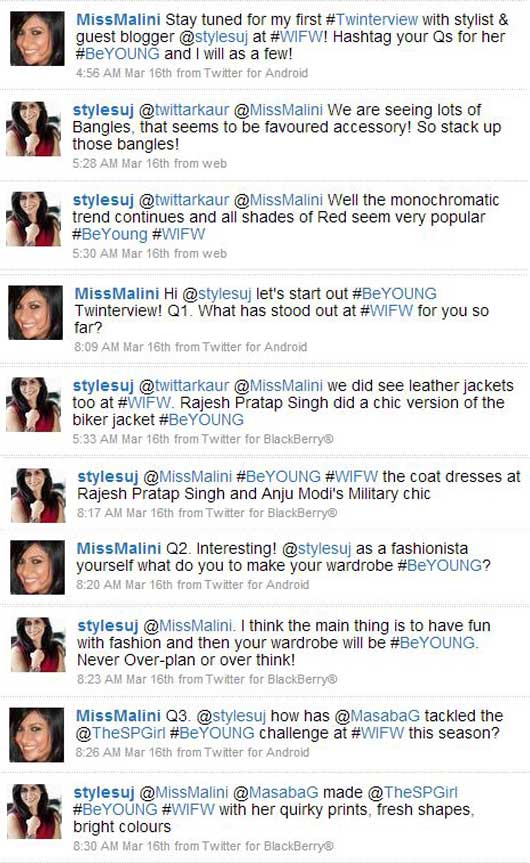 Psst! Sujata is also a guest bloggerina on MissMalini.com
Masaba Gupta
Masaba is one of the hottest designers in the industry today and she truly epitomises #BeYOUNG.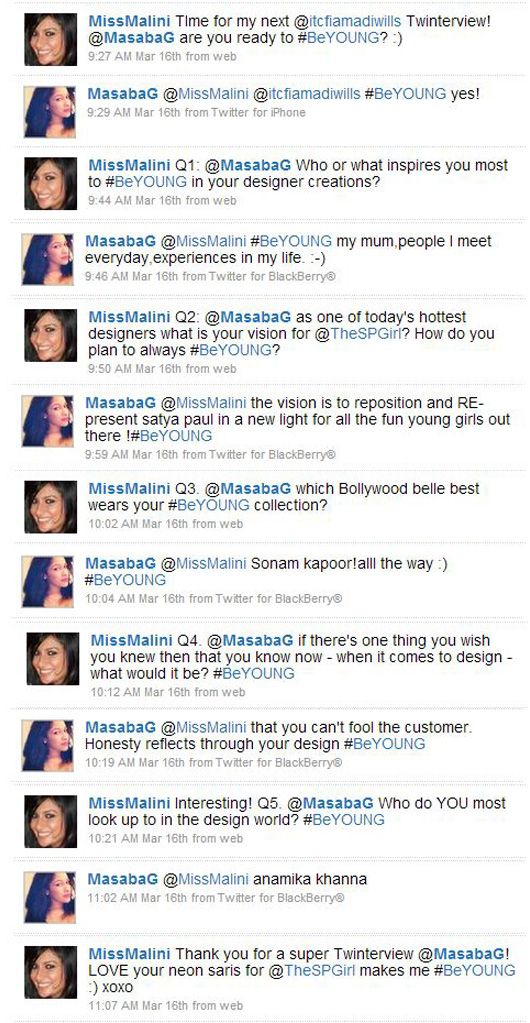 Look! MissMalini even wore a neon pink and grey saree by Masaba Gupta for Satya Paul called Dripping Ink.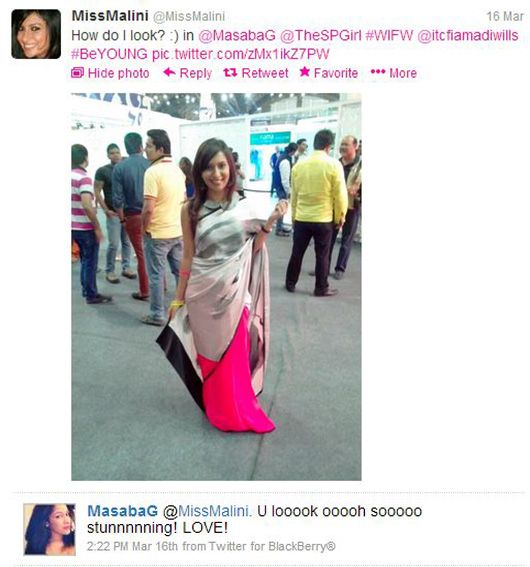 Shantanu & Nikhil
Brothers Shantanu & Nikhil Mehra entitled their collection at WIFW, Sand Dunes and TeamMM Fashion Blogger, Karen Alfonso, thought it was very lady-like chic.
Psst! They think that Bollywood fashionistas Deepika Padukone and Katrina Kaif exemplify the #BeYOUNG spirit of their collection.