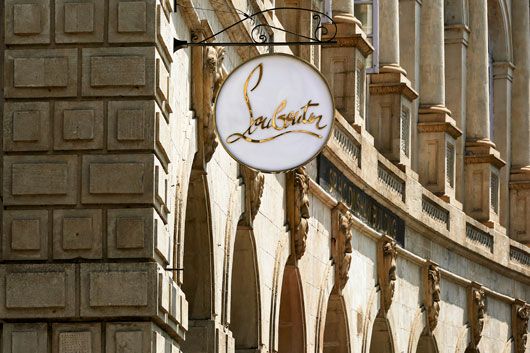 Those red soles have been long been coveted by fashion-forward fashionistas, and now Christian Louboutin has finally opened a store in Mumbai! After hosting a glitzy bash which saw the likes of Amitabh Bachchan, Mehr Rampal and Sussanne Roshan, the store is now open to the public.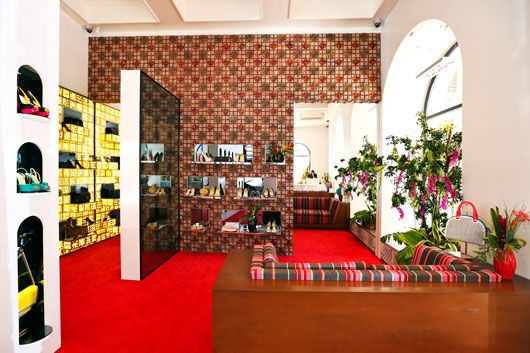 Located at Horniman Circle in South Bombay, the store shares walls with Hermès, and is steeped with old world charm. On entering the store – which is perpetually bathed in sunlight thanks to the large bay windows – you're greeted with the sight of the latest collection… not for the faint of heart if you're a shoe junkie!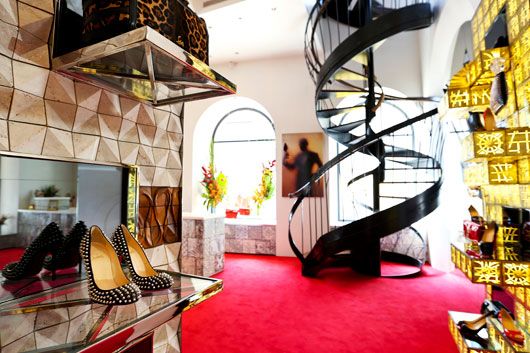 The ground flood is dedicated to the women's collections. On one side, you have the classic collection where nude and black Pigallle pumps are on display, and ahead you see all the glittery sandals that make you feel like Cinderella. The beautiful wall was created by Indian kaarigars at a cost of 1.75 lakh rupees, fashioned from hand made wooden blocks in a concave and convex shapes, with the trademark Louboutin red. (FYI do you know the first shoes Louboutin created were lacquered with a Chanel red nail polish, which inspired his soles?)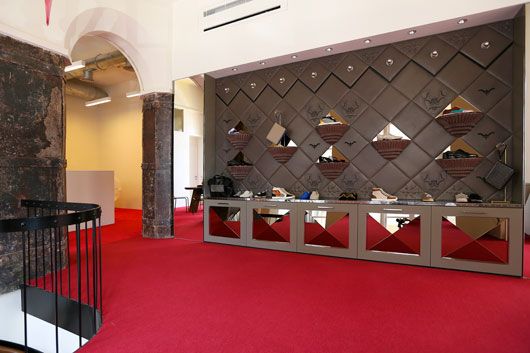 A black spiral staircase leads you to the men's section and a private consultation room. Fancy!
This store is definitely worth visit, if for nothing else, to have your own Cinderella moment 🙂