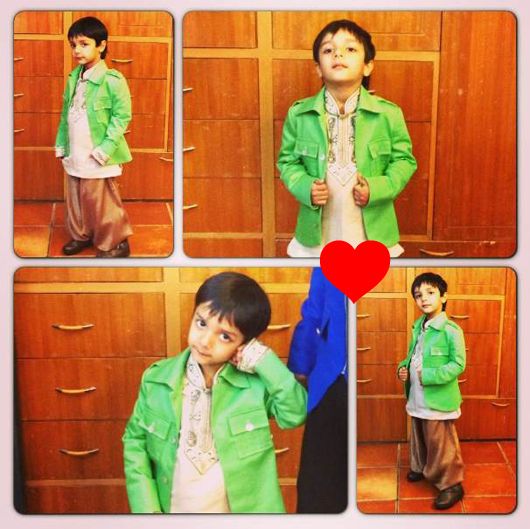 To win a FREE bespoke outfit from Barkha & Sonzal for yourself just leave a comment below with what kind of look you'd like them to create for YOU and we'll pick a lucky winner who gets one made just like this! (Please mention your city.)
Psst! Ladies you can enter on behalf of your men too 🙂
One of the perks of working at MissMalini is all the fun stuff we get to do. And so, it was with much excitement and enthusiasm that we came to work on Wednesday since ace men's wear designers – Barkha & Sonzal – brought in an array of their latest (and very colourful) designs for us to try out!
Apart from Mike Melli and Myself from Team MissMalini, MissMalini had also invited her friend our desi mom blogger Parul Kakad's husband Hiren Kakad with their cute little son, Armaan, to indulge in a modeling session of these fine creations.
No prizes for guessing that a super fab time was had by all of us.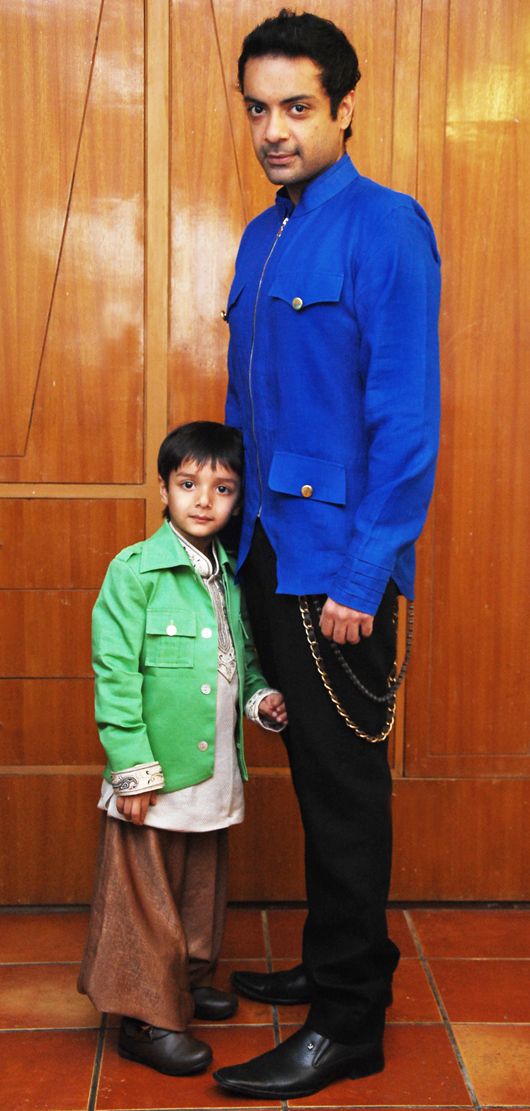 Called Warriors of Light, the new collection has been inspired by the various martial arts of India from Kalaripayattu, Thang-ta, Sattriya, Gatka, etc. The title of the collection has also been inspired by the author Paulo Coelho's book – Warrior of Light.
Says the sister duo, "Our collection signifies those, who stand in power, courage and confidence. From this zone, such warriors transform the world with love. Such individuals recognize their gifts, search out their uniqueness, applaud themselves and let their light shine!"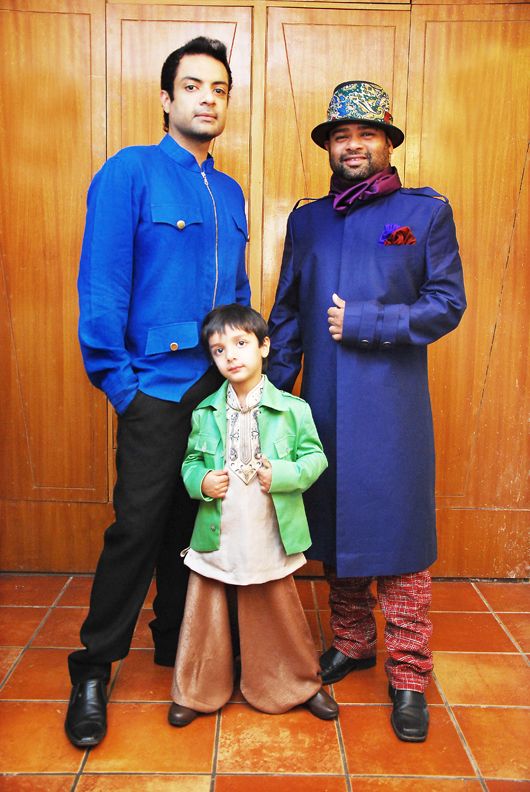 For this collection, Barkha & Sonzal have created jackets, bundhgalas, sherwanis, summery kurtas, funky textured trousers and suits with the color palette and cuts inspired by the martial arts of India.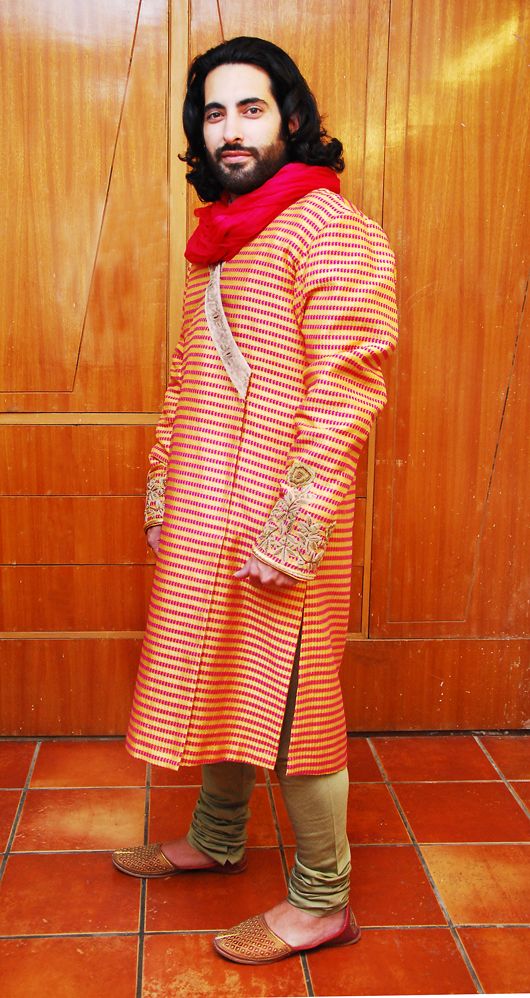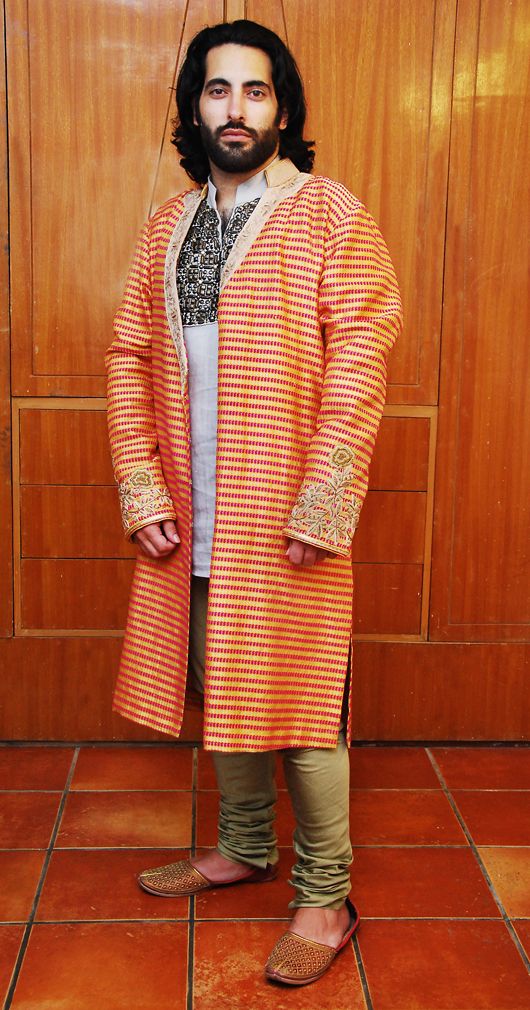 Mike Melli wears a wrap kurta embellished with dori embroidery and an embellished kurti within, teamed with churidar pants. (Price on request).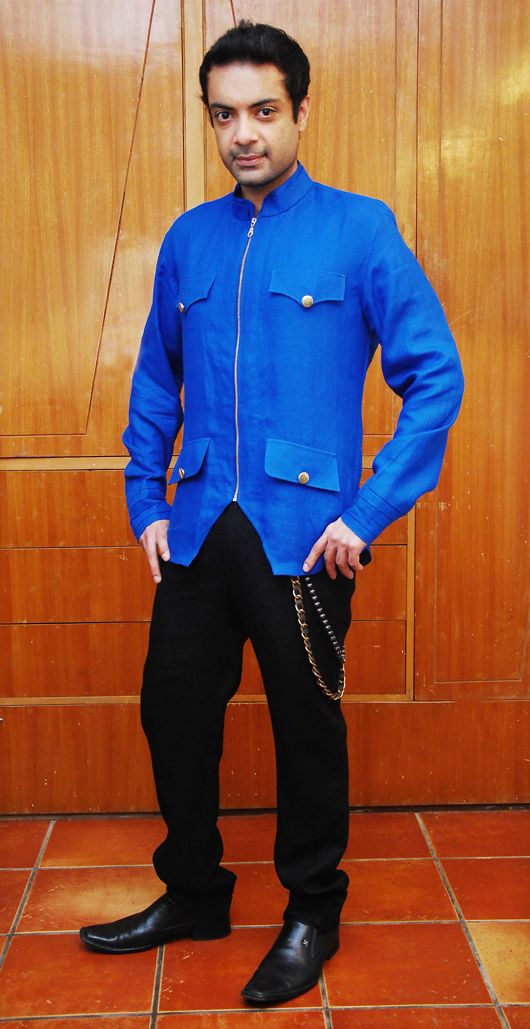 Hiren is wearing a royal blue zip-up shirt (Rs.11,000/) with black fitted trousers (rs.7500/-)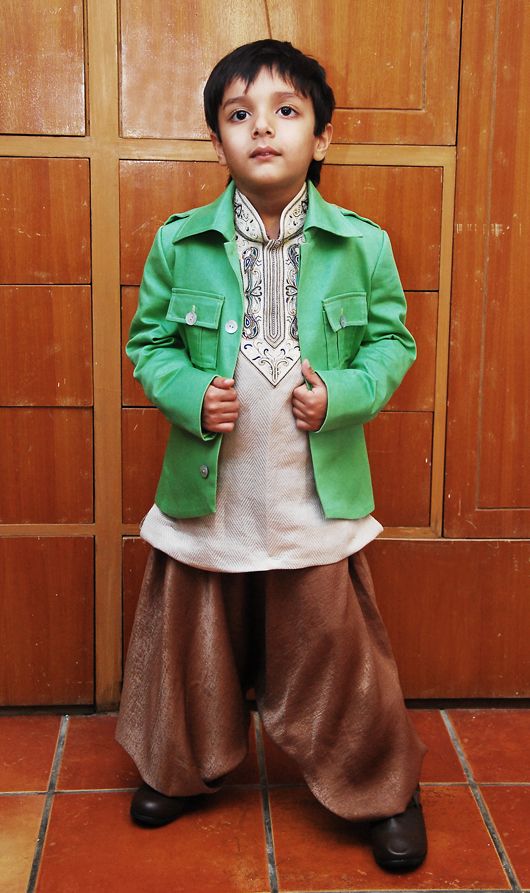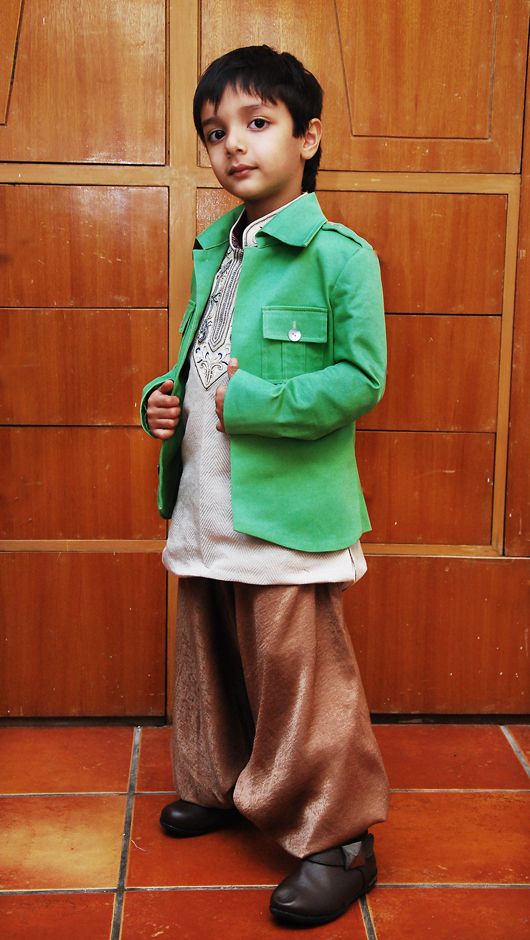 Cute little Armaan is wearing a fun, bright green military style jacket (Rs.9000/-), with dhoti pants and a peacock embroidered kurti (Rs.7900/-).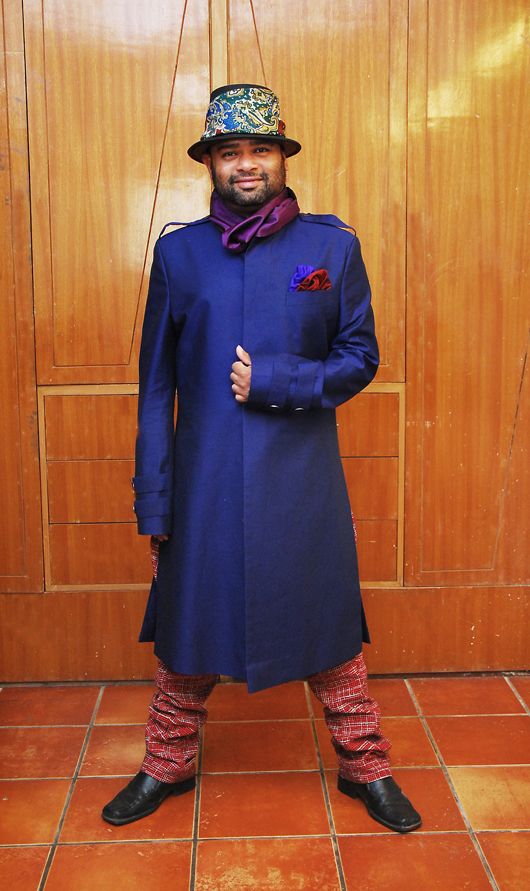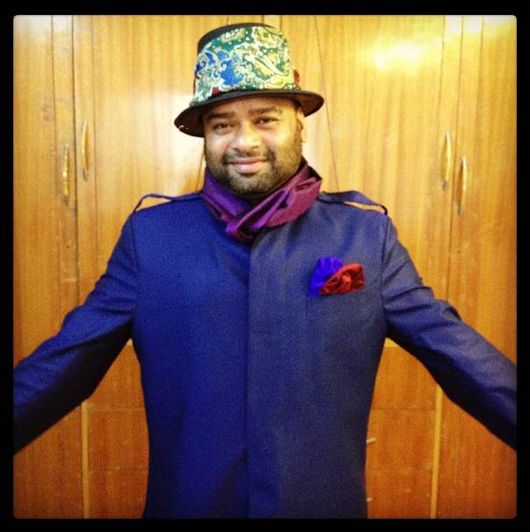 I am sporting an eccentric and bohemian look by wearing red vintage pants (Rs. 7550/-), and a long jacket with epaulets (price on request).
Check out these cool Instagram pix clicked by Amruta Khatavkar from Team MissMalini: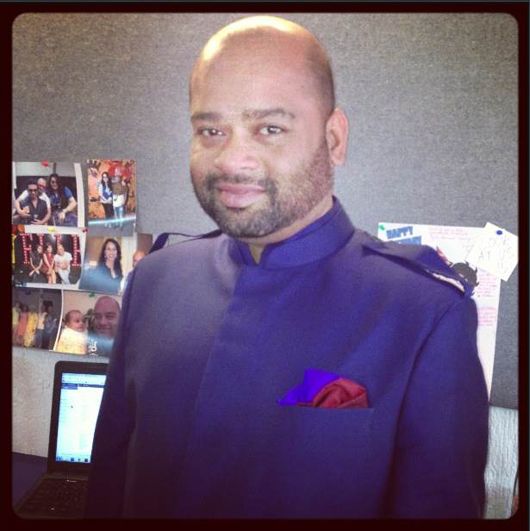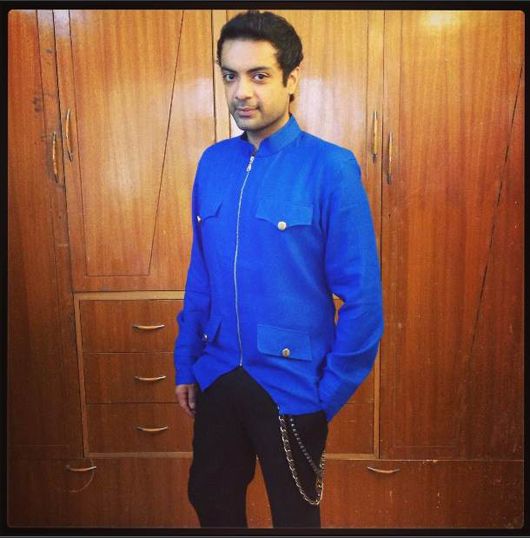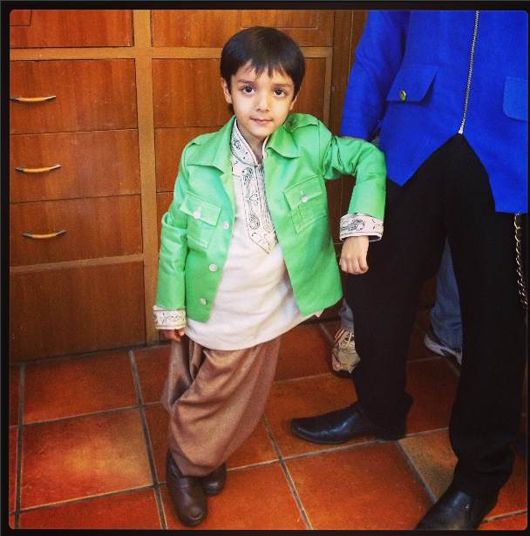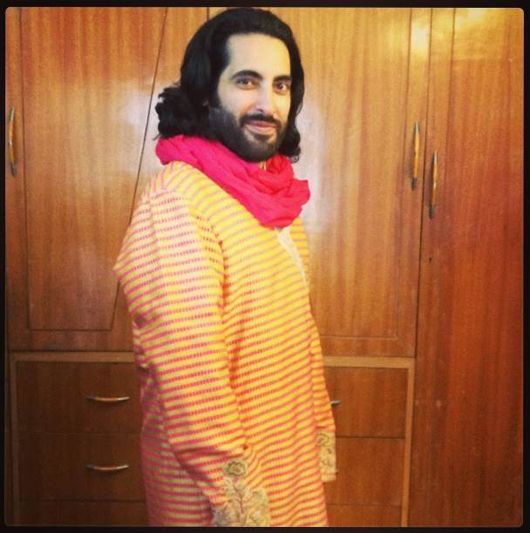 We also appreciate Barkha & Sonzal because they have tied up with NGO – Aseema – to promote how a donation of Rs.50 can suffice a child's meal for one week, Rs.500 for a child's school books and stationary for a year and Rs.1000 could help a child's education for a month.
They encourage every individual to be a Warrior Of Light through their collection by helping the children of Aseema have a bright future.