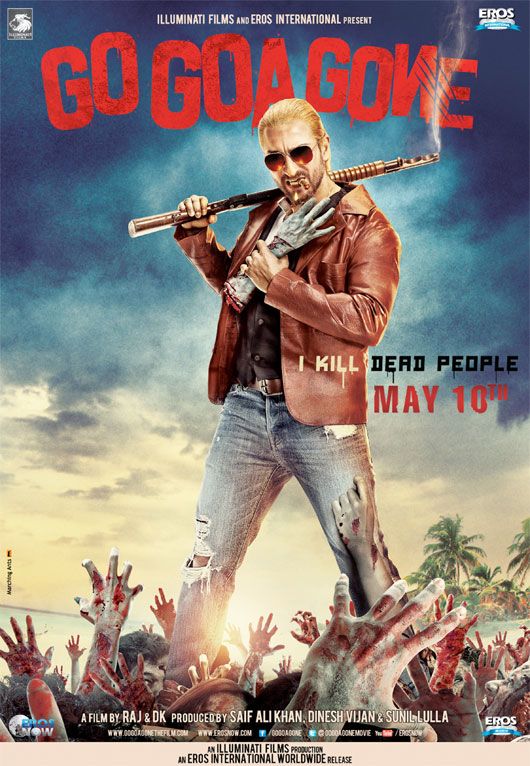 I've been interested in this film since I first heard about it, but now that the trailer is out I am actually dying to watch it! What a kicker of a promo this is – definitely something that Bollywood hasn't seen yet. Make sure you catch this trailer; it's already looking like a film that absolutely should not be missed!
From "globalization" to the play on The Sixth Sense ("I kill dead people"), to "Haan, mein Delhi se hoon bh*nch*d," I am completely sold and can't wait for May 10th now. Big props to directors Raj Nidimoru and Krishna DK (they've also written the film along with Sita Menon) for doing something that looks so vastly different. What do you think of the trailer?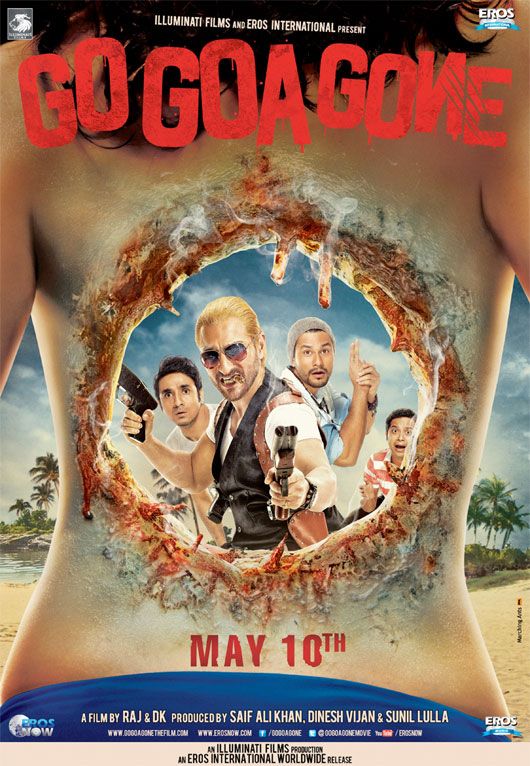 About the film:
Hardik (Kunal) and Luv (Vir) are two dope heads who tag along to Goa with their best buddy, Bunny (Anand), on his business trip. Luv comes across a free-spirited girl, Luna (Puja Gupta) who casually invites them to an exclusive underground rave party on a remote island! The party is the brainchild of the macho Russian Mafioso, Boris (Saif), to launch the ultimate party drug.
But something is not right on this island! All of a sudden, they are accosted by zombies! Where did these zombies come from? And who is Boris really? And why has this cold-hearted drug-dealing don come to save their lives? Together they need to get the hell out of the infected island! But do they?