Day-4 of Lakme Fashion Week saw a host of fashionable people off the ramp, making their own style statements. Here are our favourite ten: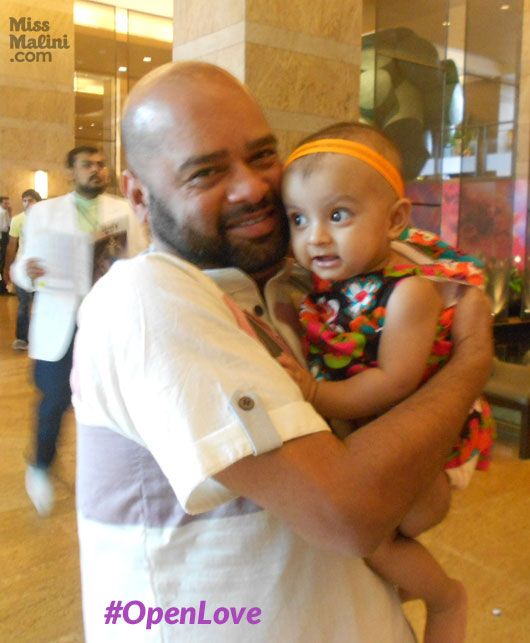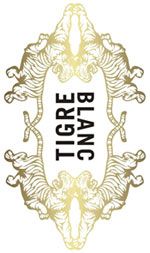 Baby Myra: It's hard not to love a baby – especially when the baby is dressed up so sweetly in a floral patterned dress with a neon orange lace headband. Pop colours are in for summer / resort 2013 and seven-month-old Myra is already a fashionista in the making. Muwahh!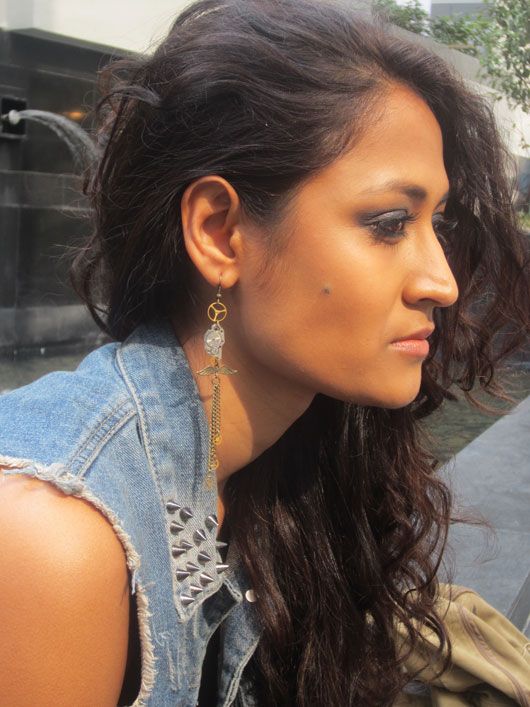 Surelee Joseph Shah: Surelee's earring are assembled from parts from a watch. It looks super cool and futuristic. Again, a cool piece rocked by the model.
Nandita Bhardwaj: Nandita, who works along with the models, backstage, as an assistant, has picked up some cool style tips along the way. We loved these neon green flip-flops with bows on them which she picked up in Bangkok at a street market. Not to mention those trippy tights she's wearing too. Haute!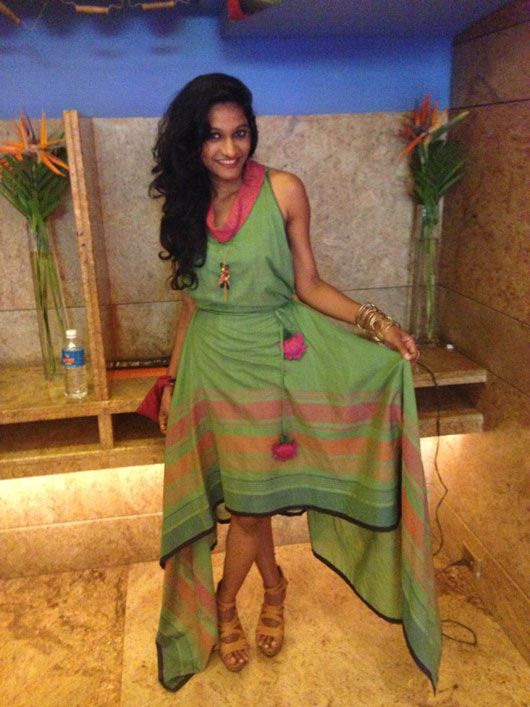 Esha Amin: Stylist Esha Amin styles some of India's hottest stars (like Saif Ali Khan, Sania Mirza) and she made heads turn in this asymmetrical dress with 3D lotus detailing by Shruti Sancheti.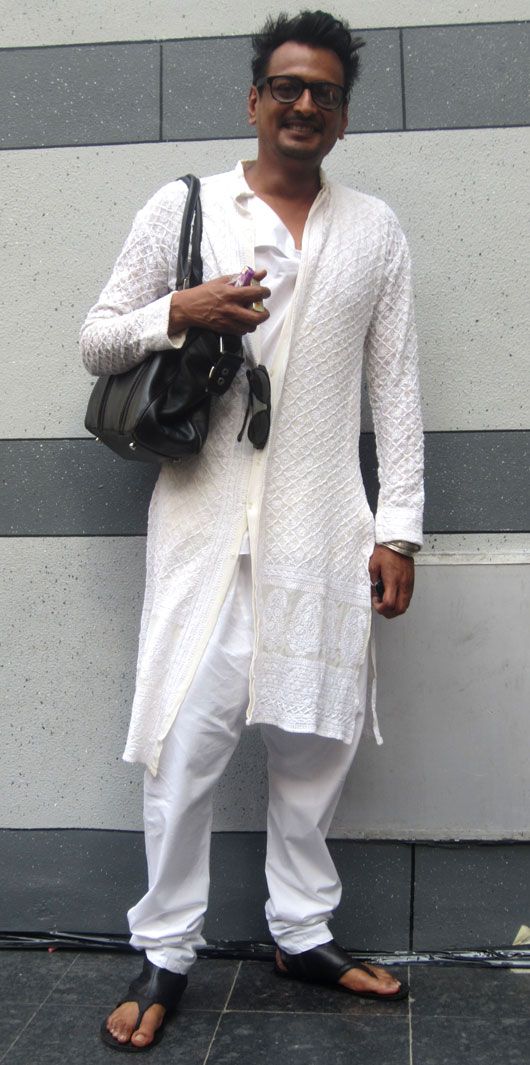 Anand Kabra: The Hyderabad-based designer was spotted in an all-white layered look. We particularly love the chikan embroidered kurta. Very refreshing!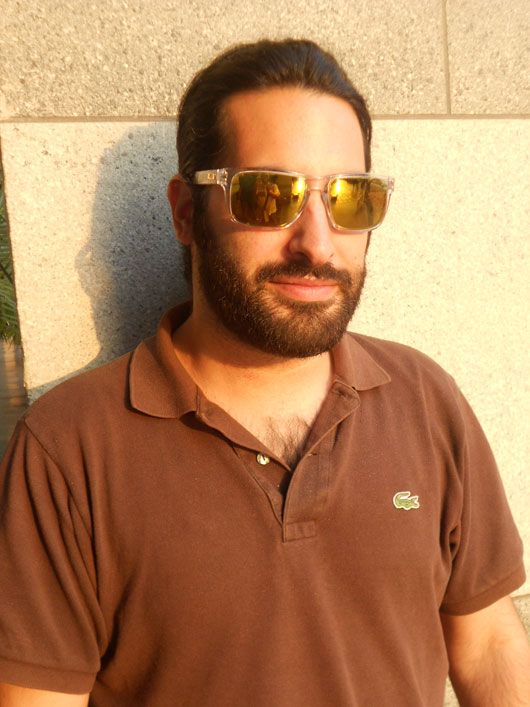 Mike Melli: Yellow-lens Oakley glasses on a sunny day…classic!

Jacqueline Fernandez: Actress Jacqueline Fernandez came to Lakme Fashion Week promote an NGO which takes care of animals and we love her entire look. The green tee shirt, the pale yellow mini skirt and those dramatic pink heels. WOW!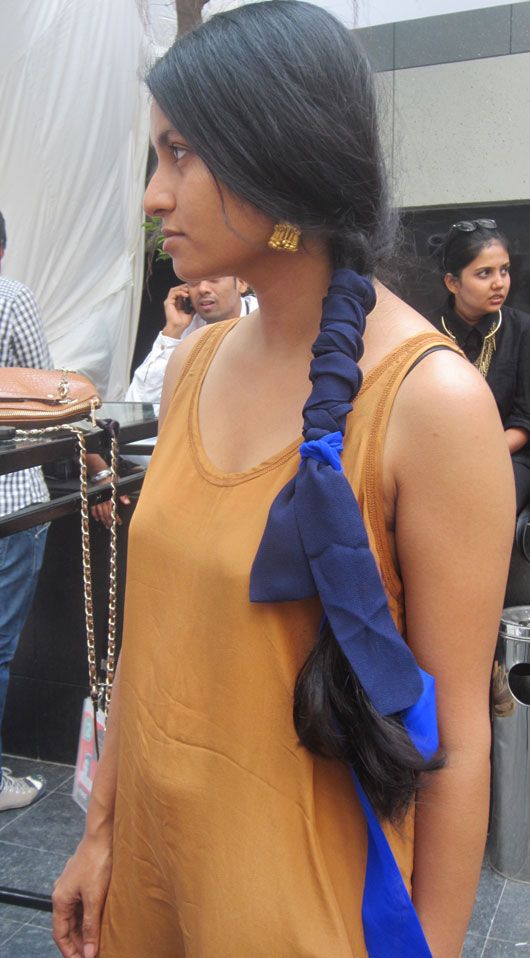 Sohini Das: Once again Sohiny tries something simple but so stylish, for Indian Textile Day at Lakme Fashion Week.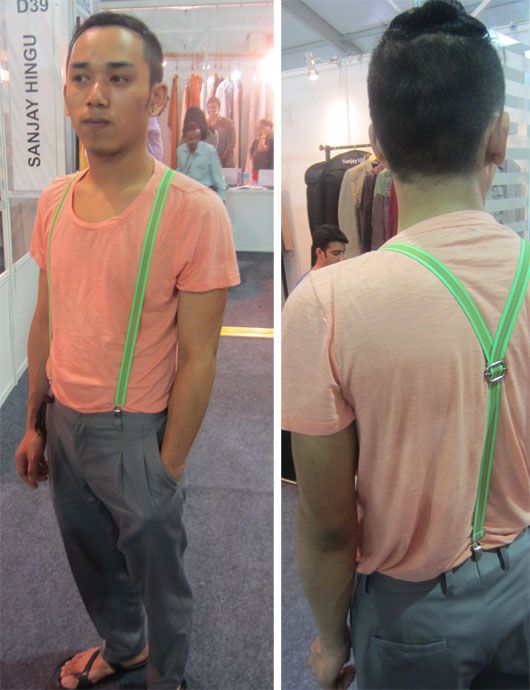 Poco: We love the come combinations of fluorescent green suspenders with the peach tee and grey pants.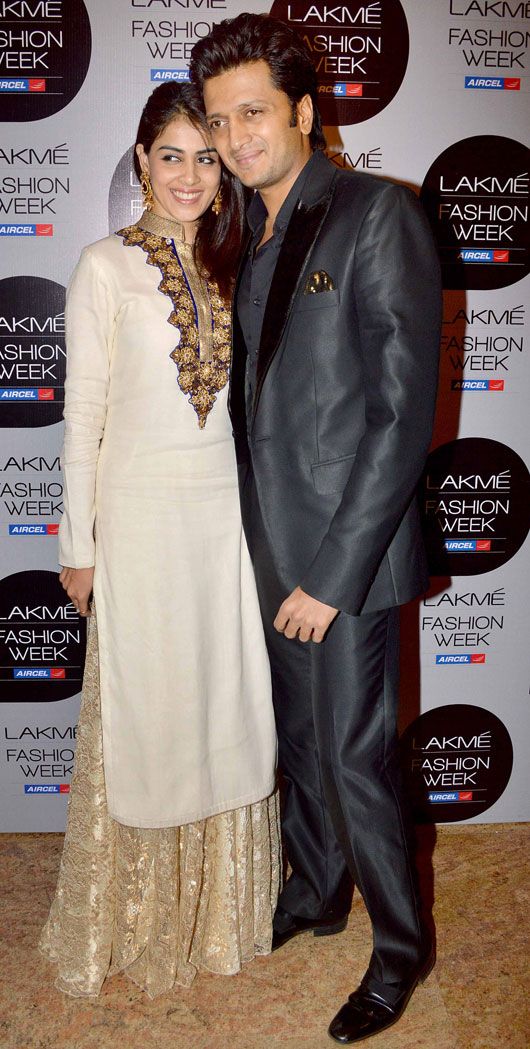 Riteish Deshmukh: The comic actor looks so dapper in this black suit. He wears it casually with no tie and his shirt unbuttoned at the top. And I love that copper-coloured handkerchief in his pocket.
With inputs by Marv DeSouza