The Bangalore Fashion Week World Tour – Bangkok took place from March 22-24, 2013, showcasing designs from both local and international designers. Priya & Lavina were both very excited to be a part of their very first live fashion show on behalf of MissMalini.com.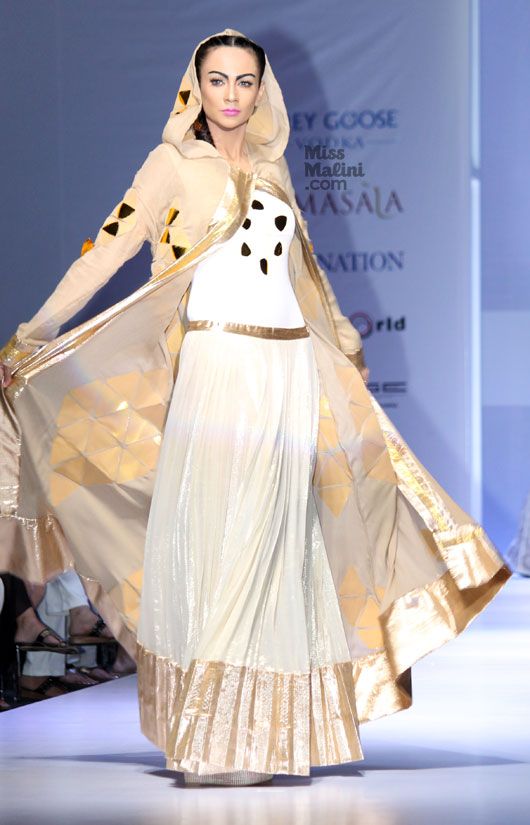 Day 1 of the BFW World Tour – BKK edition 2013 showed off creations from upcoming and established designers such as Neil n Sushi by Neilam & Sudha, Chiktones by Geetika Suneja, D Heights by Abhishek Singh, Tannishta Saha, Len Nepomuceno and the finale by Abhishek Dutta. The designs varied from traditional Indian wear to funky Western ensembles.
We are by no means fashion experts and therefore, are not even going to try critiquing the outfits. Nevertheless, we would definitely like to add our 2 cents based on what we saw. Here's a brief recap from our points of view!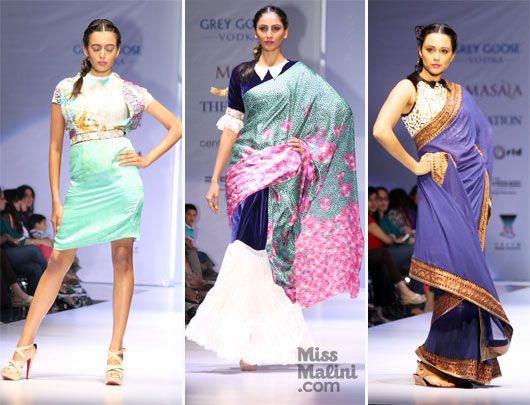 We learnt 2 things watching Tannishtha Saha's Spring/Summer Collection – Firstly, in the 21st century Little Red Riding Hood no longer wears a red hood or is this just the desi ishtyle? Secondly, much to MissMalini's delight, collared blouses are here to stay! 🙂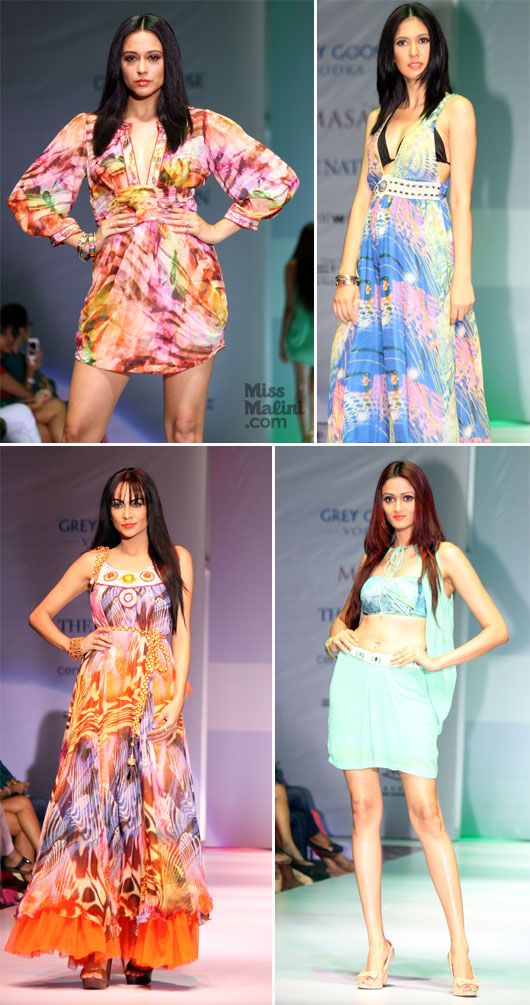 After watching the fashion show from Chiktones by Geetika Suneja Spring/Resort wear collection 2013, it donned on us that summer is just around the corner and we need to go on a diet asap!!! Maybe after that we could give Deepika Padukone a run for her money come Race 3 😉
Photos courtesy: Dev Mohnani.