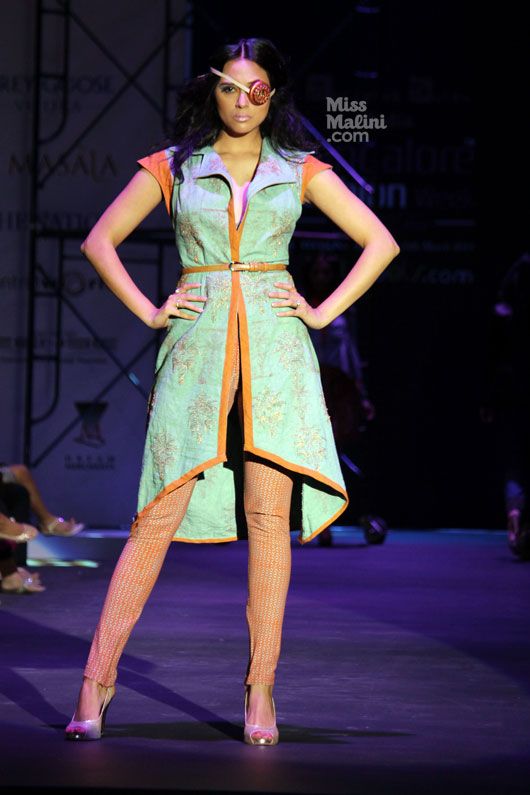 The finale for Day 1 of the BFW World Tour – Bangkok 2013 was by none other than the extremely talented Kolkata based designer, Abhishek Dutta. He showcased his edgy Fall/Winter 2013-2014 line which was inspired by by the 'Steampunk' genre of science fiction (think Will Smith's Wild, Wild, West).
According to Dutta, 'Steampunk' is an amalgamation of vintage designs, with futuristic cuts. He used digital prints, denims, and leather to achieve this effect, and to give his line a grunge feel. Not to mention the clever use of props (the scaffold tower in the background is a prop, not a production mistake)!
Feast your eyes guys!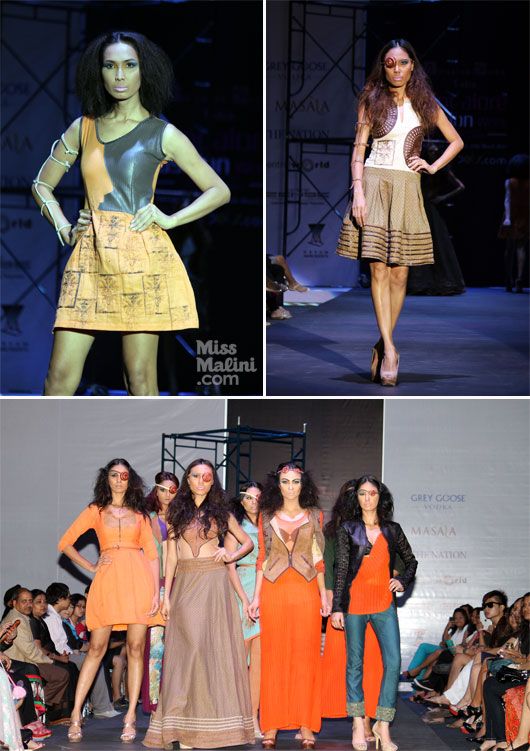 Don't know about you guys, but this collection reminds us of Halloween! #Boo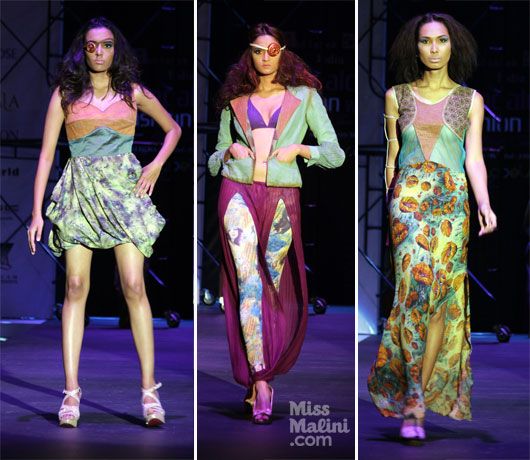 In an exclusive for MissMalini, we had brief chitchat with the man himself ,and asked him what 3 items he thinks every woman should have in her wardrobe. He replied, "A dress (could be short, long, simple or evening wear), a jacket or trench coat and a sari". We also asked him who is the one celeb he would love to style and why – much to our surprise, his response was, "Madonna, because she is an icon and has her own style statement."
Since he was kind enough to give us an interview, we thought we'd return the favor by making his dream come true… #Just4uAD!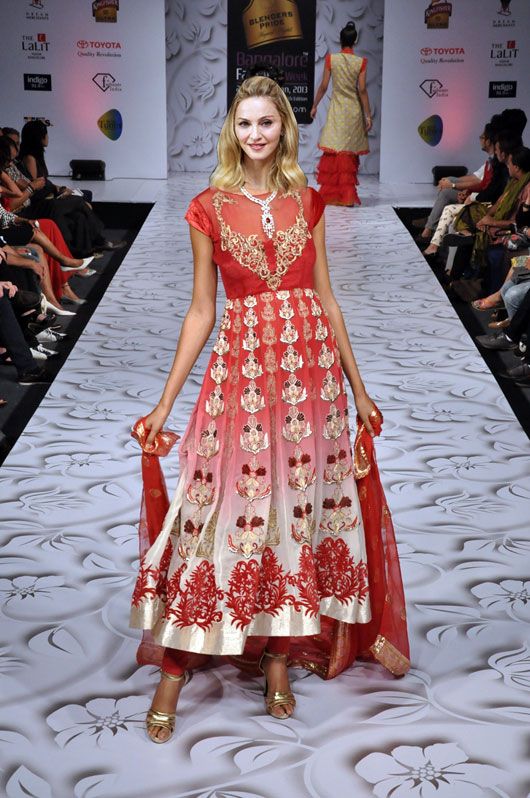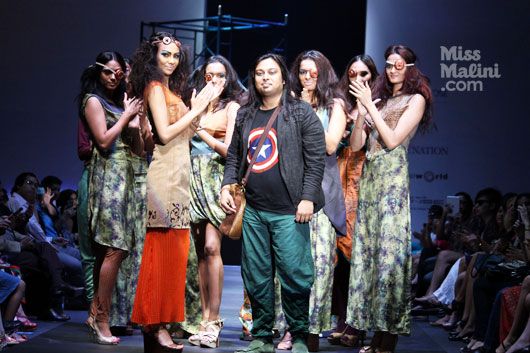 Photos courtesy: Dev Mohnani