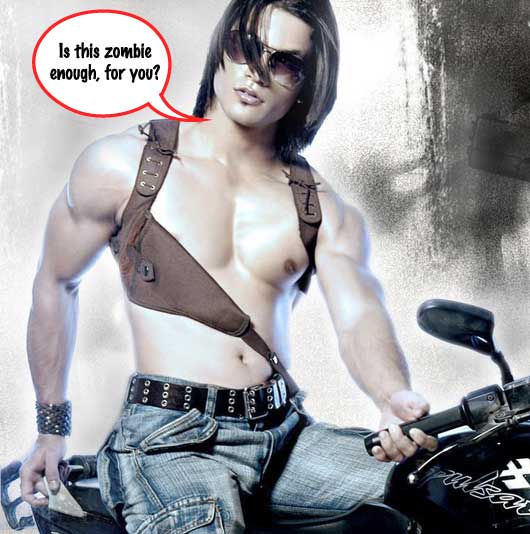 Recently, while promoting his upcoming zombie thriller, Go Goa Gone, actor Kunal Khemu took it upon himself to explain the concept behind a zombie film.
Said Kunal, "We know there are a lot of people in our country who haven't seen zombie films. What are zombies? How do they become a zombie? And what should be done with them? Answers to all these questions are being given in the film. The story has been told in a simple manner. So if you haven't seen a zombie film before, or you don't know what a zombie is, you can still watch it. Even our characters in the film don't know what zombies are and what is happening with them." he adds.
With Luke Kenny's Rise Of The Zombie also in news, we wonder if zombie films will become a trend, much like vampire films did, after Twilight?
Story courtesy: Vaalee Supreet