Full disclosure: this blog is based on my personal opinion & experience and may not cover everything to see & do in Mumbai, kindly adjust 🙂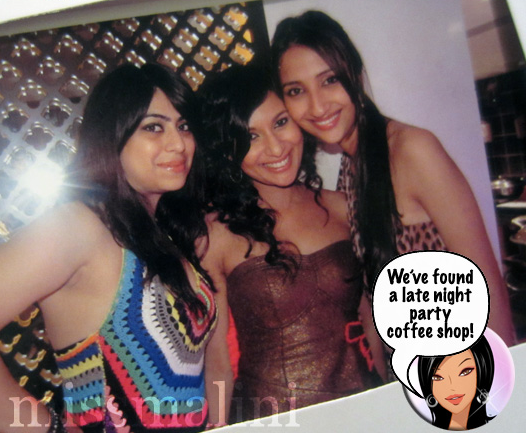 Every now and again I'll get a request from someone planning to visit Mumbai for a few days asking for things to do, places to see, where to shop and what to eat (and obviously, where to party!) I try to be really good about it and usually send them a fairly detailed email (albeit in bullet points) in response. So when I got another such request from Toronto-based Amarinder Chahal (who has celebrity spotted for us in the past) I decided to do it right and blog it up! This way if you or anyone you know have plans to visit my city anytime soon you'll have a pocket guide from yours truly 🙂 – I say soon because the nightlife landscape changes drastically and often.
PS. Mumbaikars, please feel free to add your own comments & suggestions in the comments below, you know I love you. xoxo
Tourist Attractions
To be honest Mumbai probably isn't the best city for touristy stuff. I'd much sooner recommend seeing and doing the things that people living here, see and do 🙂 having said that, the Elephanta Caves are kind of cool. I ended up going for the first time after living here for 9 years when a visiting friend wanted to do something "touristy." Aside from that, spots like The Gateway of India, most areas of "Town" for the architecture (Colaba, VT, Dhobi Ghat, Mumbai University) and looking at Haji Ali over a corn-on-the-cob from Worli sea-face is all I can think of.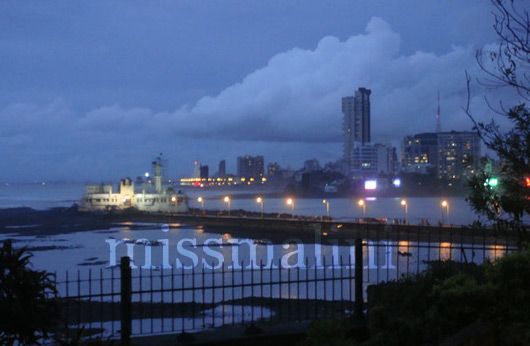 (Amrinder, the best areas to visit are Colaba and Bandra – Colaba has old world architecture and Bandra has a fun young vibe.)
Shopping
Totally depends on what you want to buy. Fun trinkets and gifts to take back, I'd say Colaba Causeway is great but bargain, bargain, bargain! Linking Road has a ton of street shopping and then there are the mega malls. Phoenix Mills has a lot of branded high street stores and a lively but busy vibe. If you're looking for bargain saris then try Sagar in Bandra and Seasons in Juhu has affordable wedding wear if that's what your trip is all about! If you read my blog then you know that all the best Indian designers also house boutiques across the city. If you leave me a comment on what you're hoping to buy I'll be happy to be more specific 🙂 Oh and I'd definitely pop into Good Earth and Fab India for a looksie if you love home decor and natural fabrics.
Lunching & Dining
Oh boy, here's where this blog gets harder to write but let me break it down to the 6 places I'd go if I only had 3 days in Mumbai: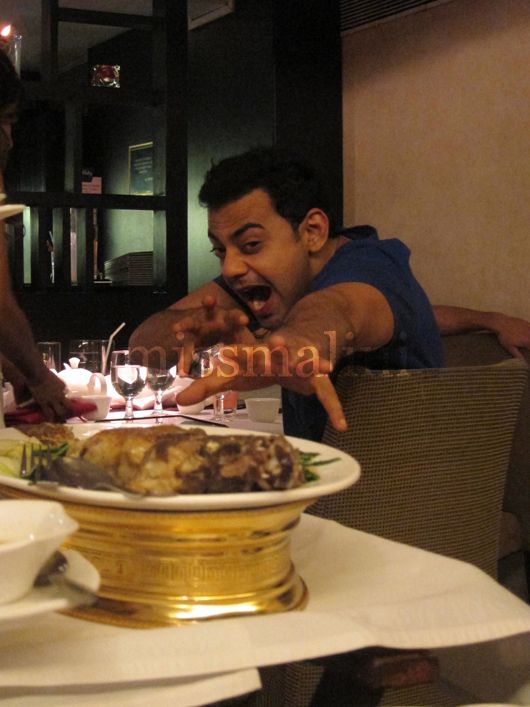 1. Goa Portuguese/Culture Curry in Mahim. Please look out for the hilarious owner Suhas Awchat, you'll recognise him from his life-size portrait on the wall and he'll probably be in a uniform and hand you a fold out business card.)
2. Elco (Bandra) or Swati Snacks (Tardeo) for delish Indian snack food like Pani Puri and chaats.
3. Gajalee (Phoenix Mills) – best sea food in the city, hands down. Read my lips: butterpeppergarliccrab.
4. Britannia (Ballard Estate). Incredible Parsi/Irani food – deff order the Berry Pulao and their "special" soft drink (be warned, it's really pink and sweet.)
5. The Table (Colaba) hands down the best continental restaurant in Mumbai (with an award to prove it.)
6. Pali Bhavan (Bandra) great Indian fare with the most beautiful interior design, (photo opp!)
PS. Also I've never been but I hear the Madras Cafe in Matunga is ace.
Clubs & Bars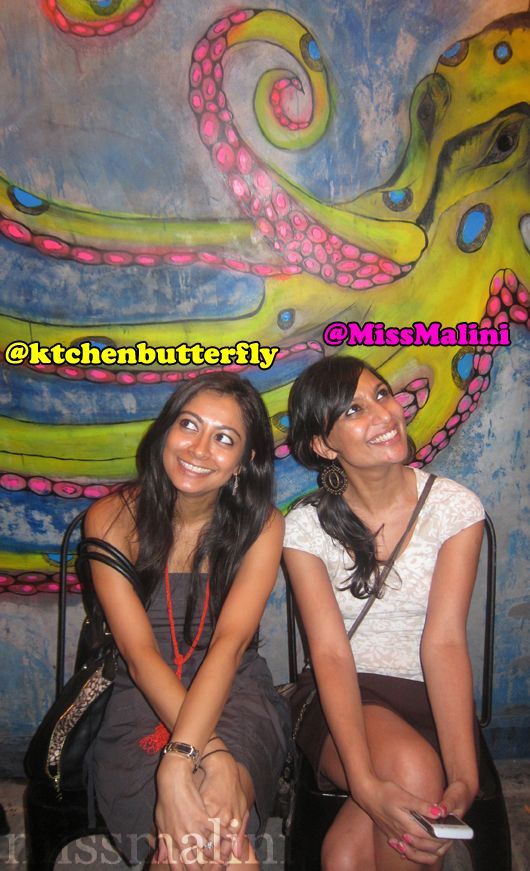 Aha! Now we're talking more my speed. Here's a list of places I like (and what's cool about them.) It's Saturday night and I have plans so I'll Keep It Simple Stupid.
This is where Bandra wins. There are a bunch of cool bars you can hop around and not spend the earth!
Olive is best visited on a Thursday night if you want to see Mumbai's young and restless in droves, be warned it gets pricey if you order imported liquor, so SPECIFY! Also they don't let too many "stags" in alone on Thursday, so plan ahead.
The Big Nasty a hop and a skip away from Olive, retro tunes, affordable drinks and nice laid-back vibe.
Big Bang Cafe  similar vibe to Big Nasty, two big terraces and beer by the liter.
Elbo Room cozy spot and run by Dino Morea's brother so you're more than likely to run into a good crowd!
The Den neighbours with Elbo and model Aquin Pais and Harpeet Baweja throw the most banging parties there and at Olive!
Hawaiian Shack, 4 floors of madness and an elevating DJ booth!
Bonobo rooftop bar that usually has a dubstep DJ or some interesting music on tap
Escobar another great spot with an outdoor deck.
Oh and I'm going to check out another new bar called the The Daily tonight and will report back!
WTF all across the city you'll find these cosy little casual bars.
LIV & Cheval (Kala Ghoda), Amadeus (Nariman Point) are the best spots to visit town-side last I checked (admittedly, I've succumbed to the big Townie-Suburban divide and tend to stay this side of the sea link!)
But if you're looking for a big night out try one of these joints. Or-g (small but always fun), Ren (decked out with laser lights and VIP booths) or Royalty (massive heaving dancefloor on weekends).
Aurus (Juhu) the music is always good and they have a great outdoor deck that looks over the beach.
China House (Santacruz) fancy drinks and good DJs and this one random Tuesday Salman Khan bought us drinks there!
Three Wise Men (Santacruz) superfun sporty bar bang opposite the Santacruz Police station. (Genius, because that's the last place they'd ever look *lol*)
Trilogy (Juhu) *reopened!
Rock Bottom (Juhu) now a fairly dodgy spot but once I went and they had a full party raging in their coffee shop till 5am 🙂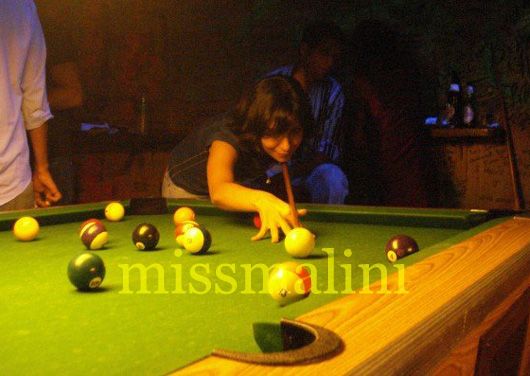 The Ghetto (Mahalaxmi) still my favorite dive bar in the city and where I made my first 3 friends 🙂 they have pool tables, cheap drinks and rock music!
Asilo, Li Bar & Exo atop the Palladium Hotel are all brand new and rocking.
Aer, Four Seasons (Worli) best view of the city, brilliant breeze but drinks are pricey!
Tryst (Worli) hopping club, beware the teeny boppers 🙂
Hype (Worli) DJ Aqeel's club, they have a fun Bollywood night.
Cool Chef Cafe (Worli) another cool dive bar with interesting DJs
Tote (Mahalaxmi) another massive bar (that looks like the inside of a ferrero rocher)
Blue Frog (Lower Parel) live music almost every night of the week, 'nuff said.
Cafe Zoe (Lower Parel) same mill compound as Blue Frog, excellent decor and vibe.
Barking Deer (Lower Parel) a new pub that's opened opposite Blue Frog
Busaba (Lower Parel & Colaba) great cocktails and beef skewers to snack on.
Dome (Marine Drive) rooftop, poolside.
Cafe Mondy's & Cafe Leopold (Colaba) the iconic two casual day/night bars on the causeway.
Indigo (Colaba) the most iconic bar/restaurant in Mumbai so drop in for a drink!
Ghost (Colaba) which used to be Prive which used to be Athena back in the day.
Oh and if you're looking to do some celebrity spotting be nice, leave me a comment and get in touch when you're here. I'll see if I can take a lucky few along with me to a party or two! xoxo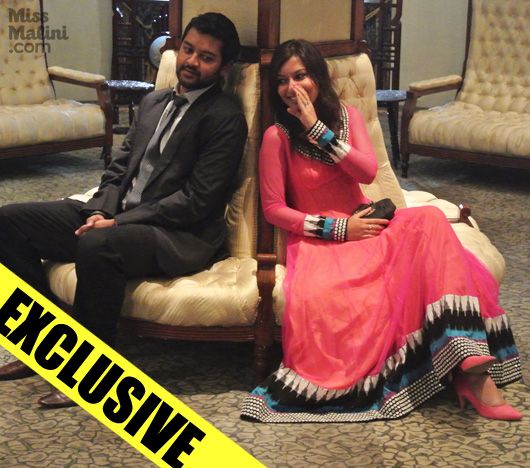 PS. For everything else (and more) I'd hit up the two best Mumbai resources on the web: mumbaiboss.com and bpbweekend.com. If I forgot a spot lemme know and I'll add it to the list and visitors, I want to know everything you get up to so write me soon!