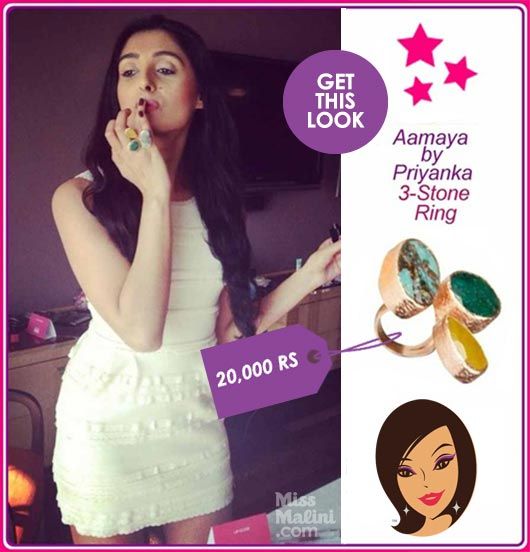 Designer/Stylist Pernia Qureshi is wearing a 3-stone ring from Aamaya by Priyanka with a white dress. This ring has been designed for the Endometriosis Foundation of America lead by Padma Lakshmi. It is a sterling silver-gold plated ring with Turquoise, Yellow Jade and Emerald stones.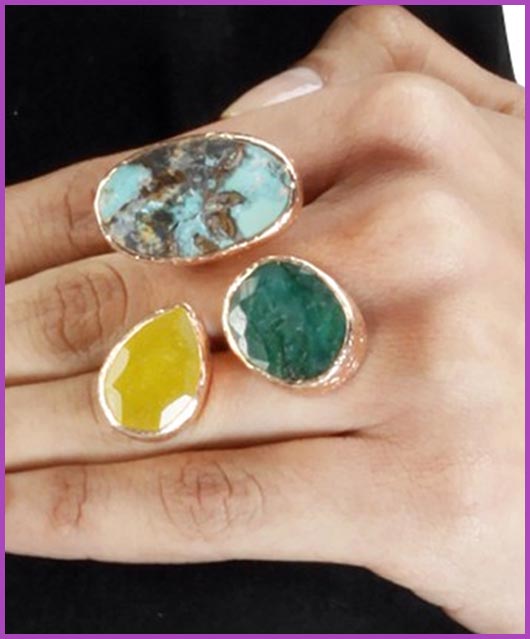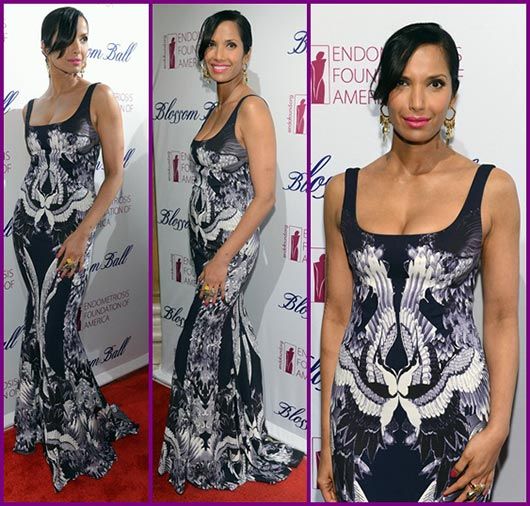 Padma Lakshmi wore it at the 5th Annual Blossom Ball in NYC.
What do you think of the ring? Tell us in the comments below.
Photo collages by Yasmin Yosef for MissMalini.com