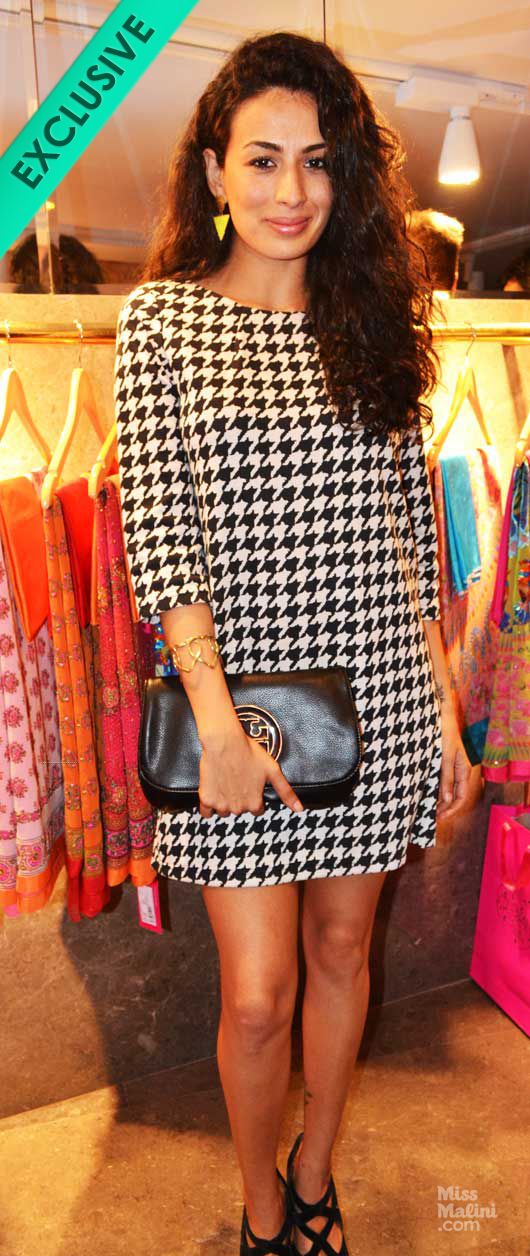 Tattoos have always fascinated us, especially when they are worn on celebrity skin. Last night at Manish Arora's store opening in Mumbai, we were chatting with the lovely model, Pia Trivedi, when she excitedly showed us her latest tattoo.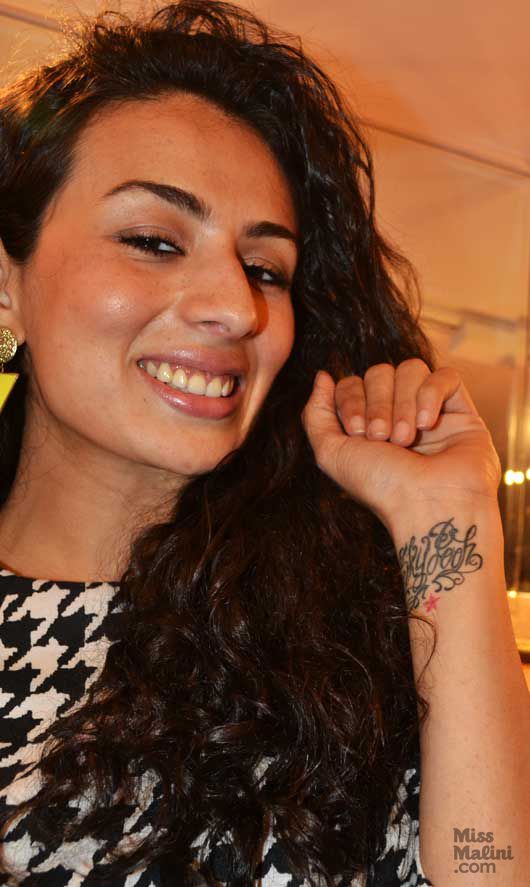 Says Pia, "The tattoo on my inner palm is dedicated my to doggy, Sky. I call him Skypooh because I have always been fond of Winnie The Pooh. I bought him eleven years ago. He is an adorable black Cocker Spaniel and to me, he is like my son. All those years ago, my parents never allowed me to own a dog.  So when I got my first paycheck from a modeling stint, I went out and bought him."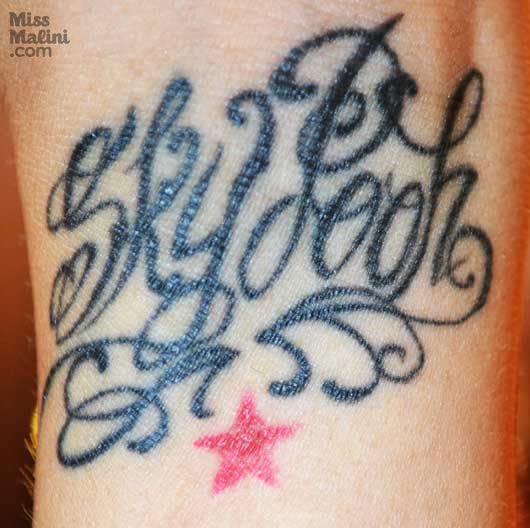 The tattoo is Sky's pet name – Skypooh – written in a curly script with a red star under it. "I got it done by a guy called Mahair in Goa. He's an Israeli guy and has done tattoos for Sheetal Mallar and Ambika Pillai as well," reveals Pia.
In fact, the best thing about the tattoo is that it was Pia's Valentine's Day gift to herself. "I simply told the artist what I wanted and he  came up with the script," she tells us. "I like to leave it to the artist to create the design. He also added a star because I'm obsessed with stars. The colours of the tattoo also glow under a UV light."
Now how cute is that?
Pix: Khyati Gandhi for MissMalini