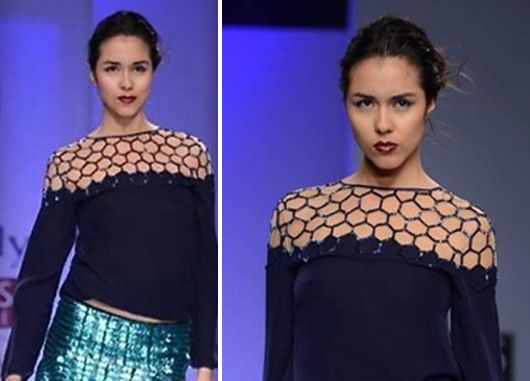 It's one thing for a designer to be inspired by the work of another. But is it ethical to simply lift their ideas, tweak and innovate them a bit and then pass them off as your own?
Designer Surily Goel certainly seems to think so. One of her looks from her Fall / Winter 2013 line bares more than a passing resemblance to a dress by Gucci from their Spring/Summer 2013 collection – worn by actress Poorna Jagannathan, recently.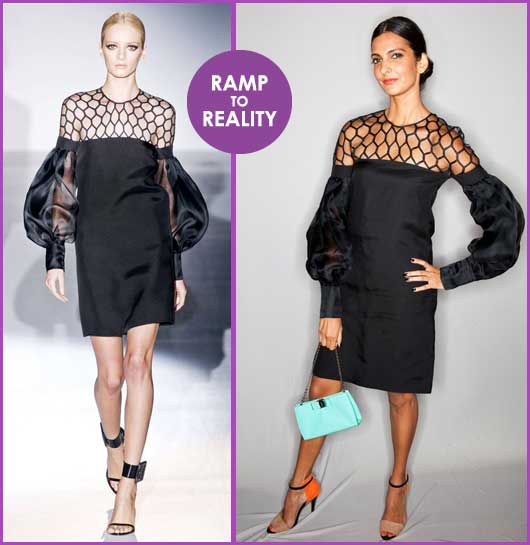 [poll id="422″]
Tell us your comments in the space below.