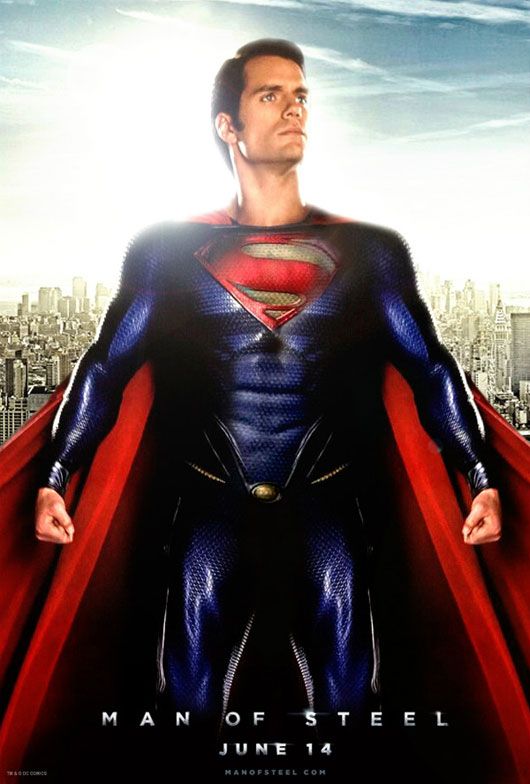 You have to check out the new Man of Steel trailer released yesterday by Warner Brothers. It's racked up over 5 million views in just one day, and I'm now officially excited for this reboot!
Stakes are high on this film, as the last reboot (Superman Returns – 2006), was a bust of epic proportions, but from what we've seen so far Man of Steel is looking pretty damn good. The opening sequence depicts the destruction of Krypton, and then moves on to his childhood on Earth where he learns of his powers. Once reaching young adulthood he has difficulty finding his place in the world and appears to live a hermit life across the world. When Earth comes under attack from another Kryptonian, Clark creates the identity of Superman, and that's all we know so far!
The film boasts a powerhouse cast & crew, with the action pairing of Zack Snyder (300) as director and Christopher Nolan (Dark Knight Franchise) as producer. Clark Kent/Superman Man is played by Henry Cavill (The Count of Monte Cristo);  Kevin Costner & Diane Lane as Jonathan & Martha Kent, Russell Crowe as Jor-El, Amy Adams (The Fighter) as Lois Lane, Michael Shannon (Boardwalk Empire) as the villain General Zod, and Laurence Fishburne as Perry White.
The film is slated for a June 14th release.