"I'm always intrigued by the siblings of celebrities! Do they live in their star-sister's shadow or cruise their own path unscathed?" – this question by MissMalini in a blog on Bipasha Basu and her sister, had me thinking about some of the other popular Bollywood ladies who have sisters and whether they indeed, live in the shadow of the more famous sibling.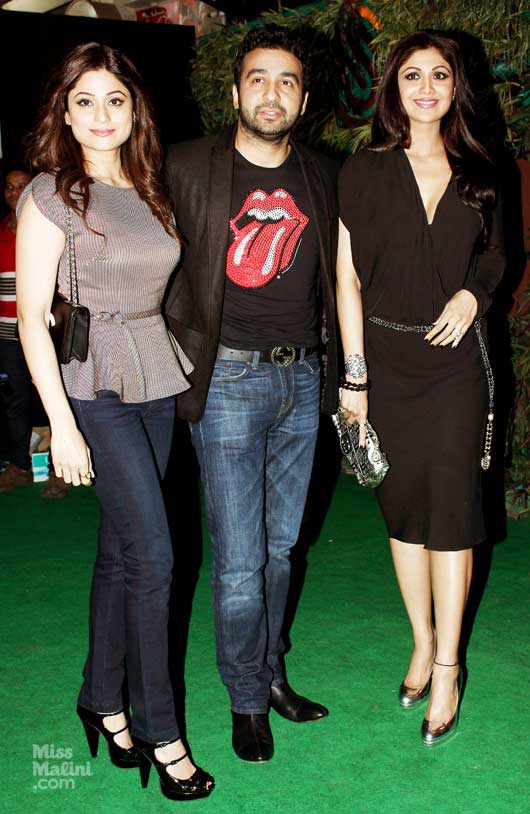 SHILPA SHETTY KUNDRA & SHAMITA SHETTY
Shilpa Shetty made her debut in 1993 in Baazigar and according to Wikipedia, has appeared in over forty films in Bollywood as well as South films. However, what really made her a household name was when she took part in Celebrity Big Brother in 2007 and faced racial slurs from her housemate, Jade Goody. In fact, in the same year, she was in the eye of a controversy when Hollywood star Richard Gere gave her a peck on the cheek at an AIDS awareness event in Delhi.
These two episodes opened the doors to Bigg Boss Season 2 which she co-hosted in 2008. With all the publicity around her, the next big event was her marriage to businessman Raj Kundra, whom she married in 2009. They now own an IPL cricket team – Rajasthan Royals and Shilpa is seen as a judge on a reality dance show on TV.
In comparison, her younger sister Shamita Shetty has never been as famous or as successful. Having debuted in 2000 with Mohabbatein, she went on to win the IIFA award for best female debut. However, as far as starring roles go, none came her way and Shamita went on to do two item numbers with Zeher being her only solo hit.
We hear she now dabbles in interior design.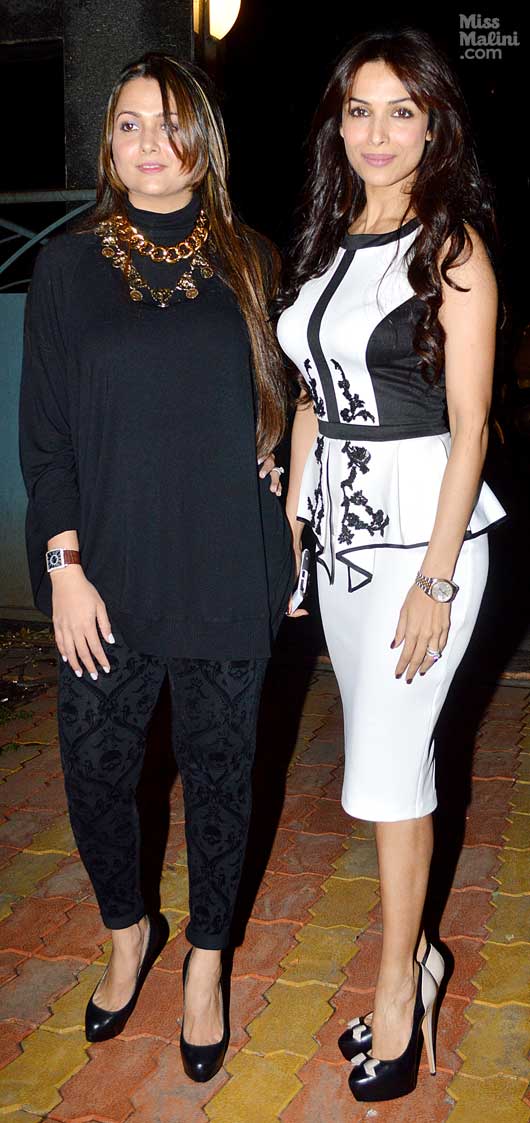 MALAIKA ARORA KHAN & AMRITA ARORA LADAK
Malaika Arora was one of the most sought after catwalk models in India before she got chosen by MTV to be a veejay and interviewer on their various shows. The one turning point in her career was when she danced a top a train with Shah Rukh Khan in the song Chhaiyya Chhaiyya from Dil Se. This firmly sealed her career as a dancer and since then, she's gone on to make millions of fans by gyrating seductively in item numbers like Munni Badnaam Hui from Dabangg.
As for marriage, Makaika scored a coup by marrying Salman Khan's brother, Arbaaz, who she met on a shoot for an advertisement for MR Coffee. The marriage immediately elevated her to the Bollywood Wives Club which includes the likes of Bhavna Pandey, Gauri Khan, Sussane Roshan, Meher Jesia and Maheep Kapoor.
What makes Malaika a household name is the fact that she's been a judge for numerous dance reality shows like Naach Baliya, Jhalak Dikhla Jaa, Zara Naach Ke Dikha and currently on India's Got Talent.
In comparison, younger sister Amrita Arora Ladak has not fared as well, preferring to settle into marital bliss and taking care of her two sons.
Amrita made her debut in 2002 with Fardeen Khan in Kitne Door Kitne Paas but what really got her controversially famous was the film Girlfriend with Esha Koppikar, about a lesbian relationship.
Her relationships with actor Upen Patel and cricketer Usman Afzal also kept her on Page-3 through most of her career. However, none of her films were ever super hits and she was relegated to doing cameo appearances in films like Om Shanti Om and Kambakht Ishq.
Amrita is married to businessman Shakeel Ladak.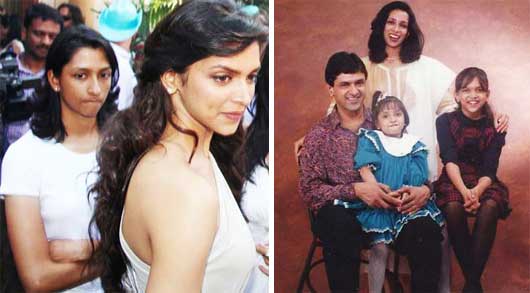 DEEPIKA PADUKONE & ANISHA PADUKONE
While Deepika Padukone is a huge name in Bollywood and is considered an A-list star with a large number of high-profile relationships to her name (Ranbir Kapoor, Siddhartha Mallya, Ranveer Singh), her younger sister Anisha prefers the disciplined life of a sports person and is an avid golf player. She has tried her hands at all sports like badminton, cricket, hockey and tennis as well. Interestingly, Anisha is ranked among the top ten golf players in India.
Since Deepika and Anisha travel completely different paths – and since there is a wide age gap of six years – it's difficult to say which of the two is more successful. But we're inclined to believe that, given good time, Anisha will be as much of a poster pin-up girl as her sexy older sister.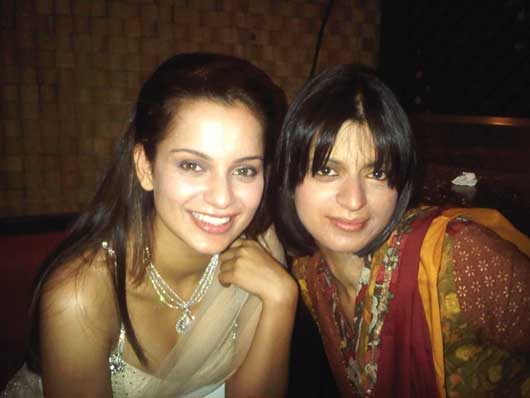 KANGANA RANAUT & RANGOLI RANAUT
Kangana Ranaut has won numerous accolades in Bollywood for her fine performances, snazzy dress-sense and no-nonsense attitude. Having made her debut in Gangster in 2006, Kangana is probably the only heroine in Bollywood to have NOT worked in a single film with any of the leading Khan's – Shah Rukh, Aamir and Salman – and is still an actress who is much in demand.
Her role as a troubled model in Fashion won her a National Award along with a Filmfare Award.
Her older sister, Rangoli, made unwanted and horrific headlines in 2006 when she was attacked by a man with acid in their hometown of Dehradun. Fortunately, it did not damage her sight and her face was only marginally affected.  Kangana brought her to Bombay for treatment and since then, we hear that Rangoli (who is married) plays a major role in styling Kangana for her films.