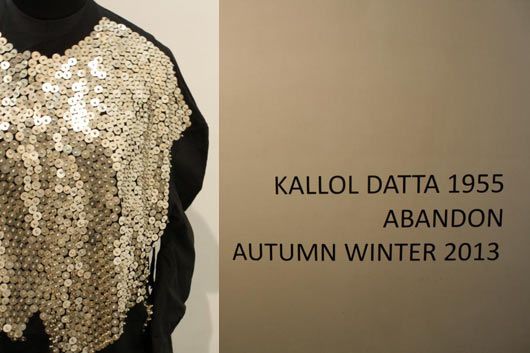 Away from those frivolous whispers and forced fashion criticisms was Kallol Datta's very personal exhibition at Project 88, in Colaba (Mumbai). A story that continues from his previous exhibitions and collections, Kallol Datta 1955's autumn winter 2013 is called Abandon.
Presented in an art-meets-fashion showcase, here's giving you a feel of the exhibition through some songs we thought were most fitting.
The Basic Space
Negative spaces mark the area between the two objects in question. It covered a good chunk of the big room between the installations that were primarily restricted to the walls. Leaving enough room to breathe, think and interact.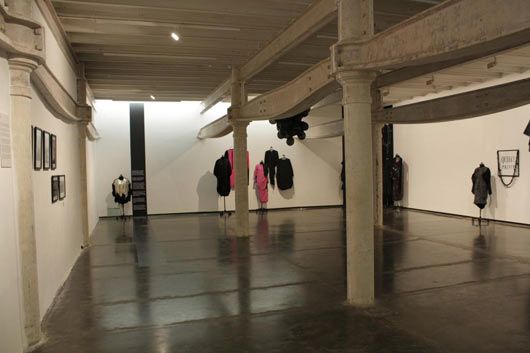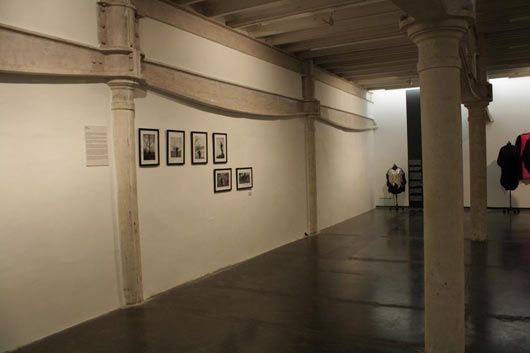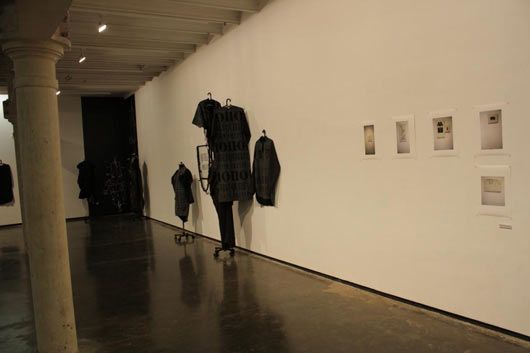 Devil In The Details
You can't miss the collections industrial vibe, especially the use of foil on fabric technique. He also displayed graphic drawings explaining the architecture and defining the garment in one particular section. Tricks to look out for through the collection include extended mesh sleeves and the detail of long threads on the button panel. But the statement garment was a tunic with the mad man's own twist on bling (that he doesn't really do!)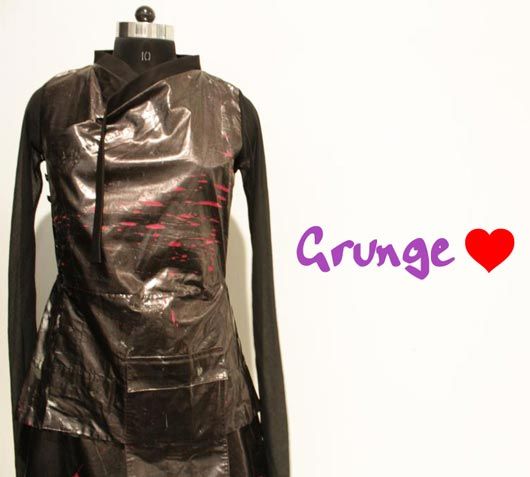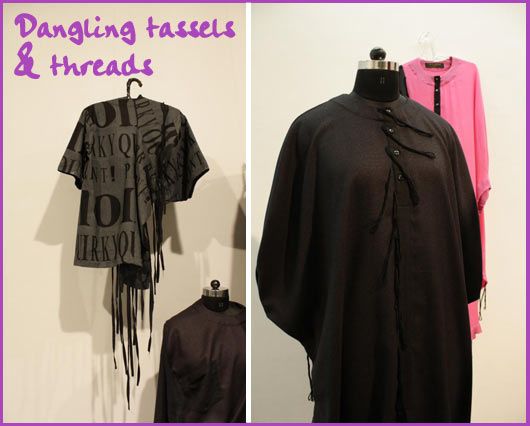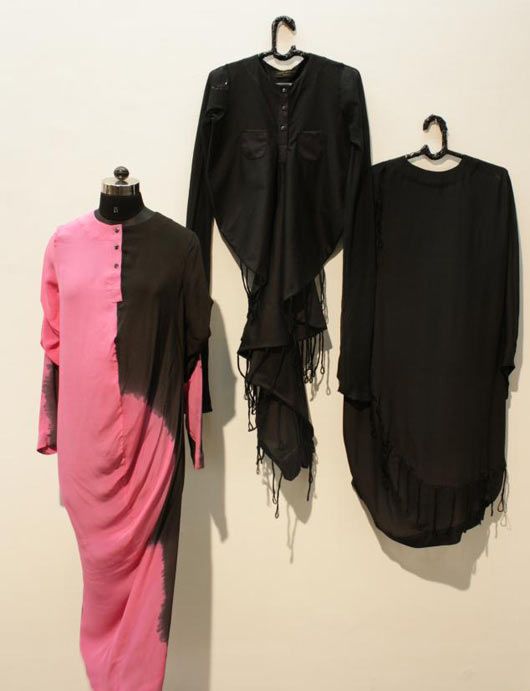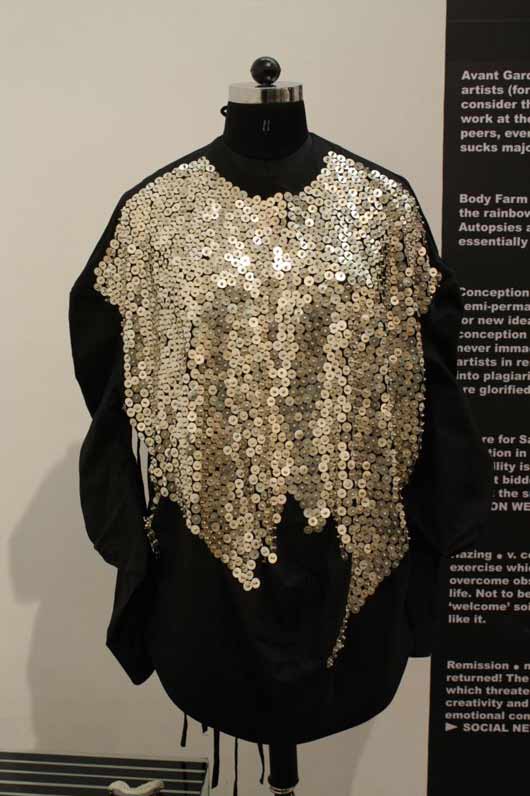 Body Doubles
As the story goes every season, Kallol Datta thinks of a print. Everyone loves it and suddenly it becomes someone's inspiration to recreate. Behold the 'quirky print' in bold text, a possible humourous poke at plagiarists! Even in a framed picture, Kallol mentioned his crab dress silhouette and a comment to plagiarists.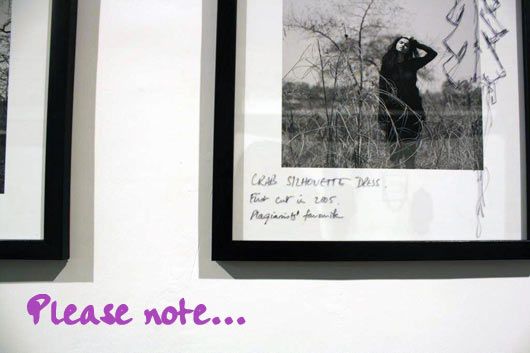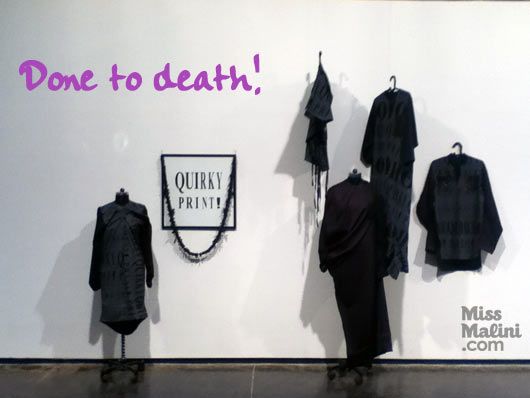 The Beautiful People
The room was filled with a group of people who loved fashion but didn't over think it. Kallol's mom and uncle even made a surprise visit. The guest list was dominated by the press but Kallol's friends wouldn't miss it for the world! There was a generous flow of wines from Sula and a yummy cheese/fruit platter. Need we say what happened next…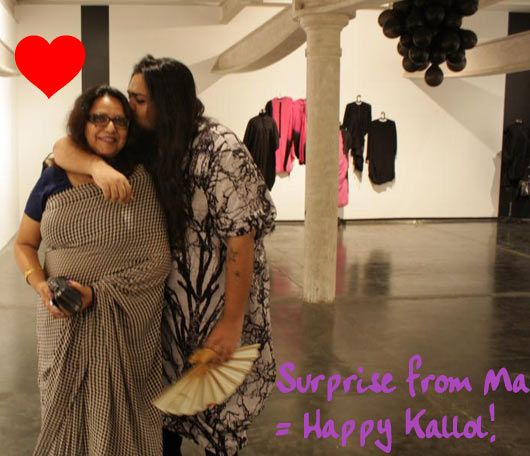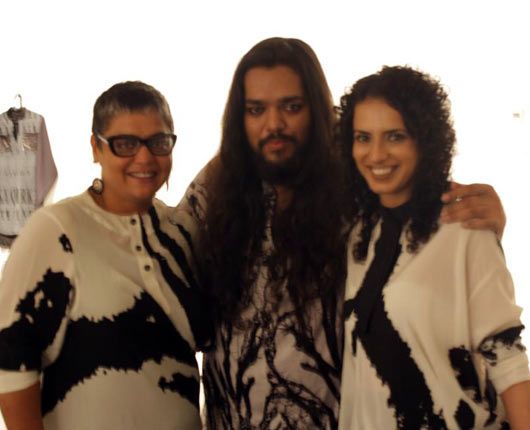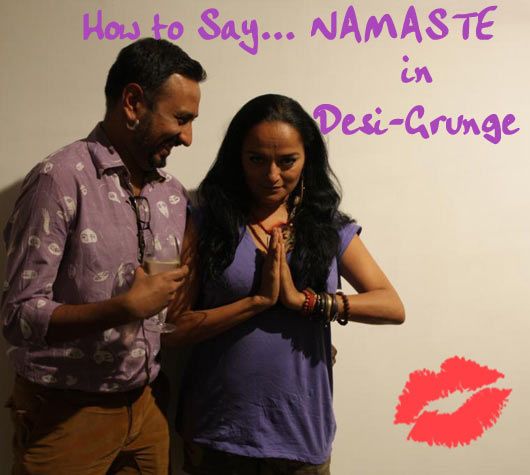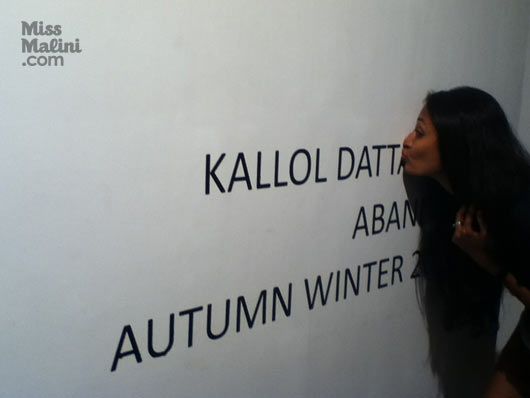 P.s. We loved Vogue India's little vine video note of some of the guests!
Chatter boxes
Pinned on a wall were some sets of denturese. Kallol explained that they were "people, insects and thoughts" snapping at him. It is a known fact that everyone has an opinion and everyone feels the need to unload it, so he generously gave them a wall. Another high five for the designer!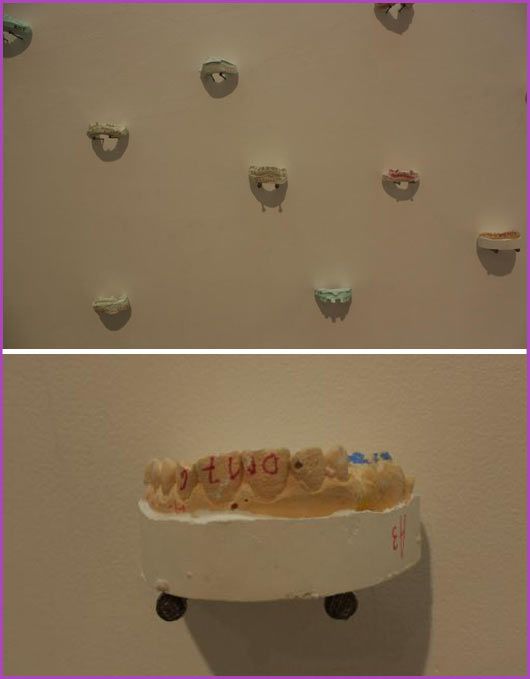 Kallol Says…
"This exhibition wasn't a "hate" or a "hit" at anyone or anything in our fashion industry. It is just a part of my on-going social commentary in a non-runway  space, as previously seen in Kolkata and Delhi but with new influences added on here. It is really self-indulgent, in a way and intimate. Even with guests that included mostly members of the press, some close friends and a few fellow designers who understand my work, did show up. It was a fun day and it kind of  pinched me to dismantle the installations the next day. It was so much fun… and I get attached to it."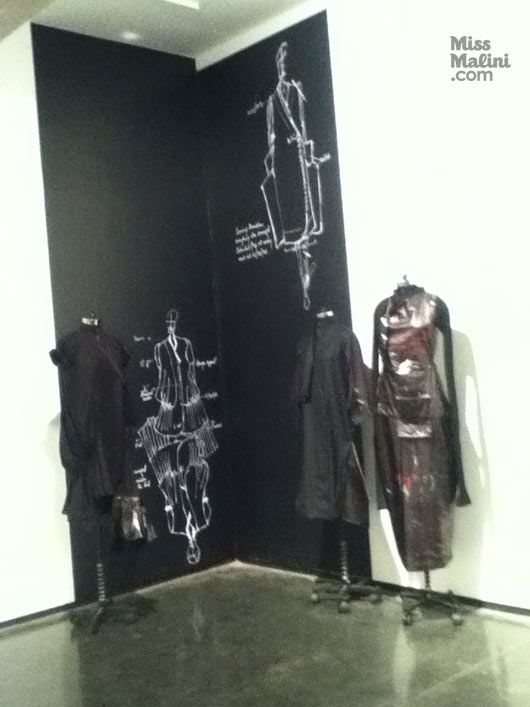 We always love when Kallol is candid and his work is definitely a reflection of his personality. This collection shows a graduation that allowed him to leave aside a few things but maintain detail and a slight oriental edge on his silhouettes. But all in all, it is still an extension of the larger story of deconstructed shapes accented with dark humour. Art and music are very much a part of his vision and experiences when it comes to his brand, Kallol Datta 1955.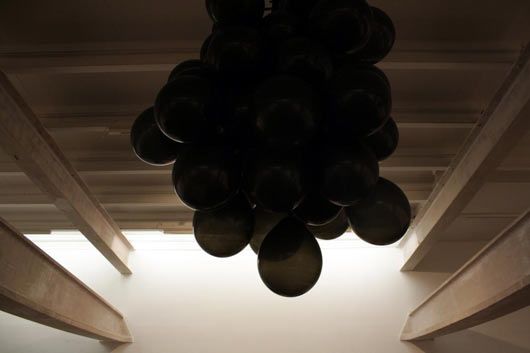 PS. After the one day showcase, we particularly loved the black balloons hanging from the ceiling!
Pics: Jagvir Matharoo and Marv D'souza