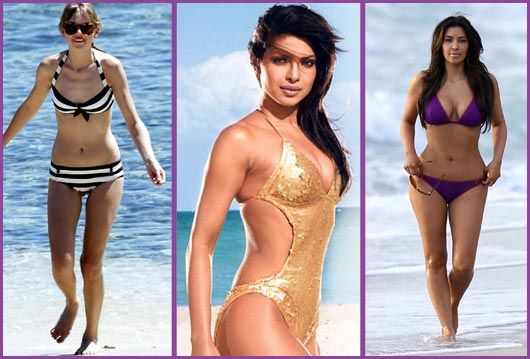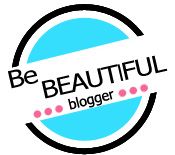 There's no better way to beat the heat by splashing around on a beach or a pool. But with that becomes the stress of choosing the perfect swimsuit. These days, the shorts + tees combo just doesn't cut it.  We know God hasn't created all bodies equal, I've broken down what swimsuits will suit your body type.
If You're Athletic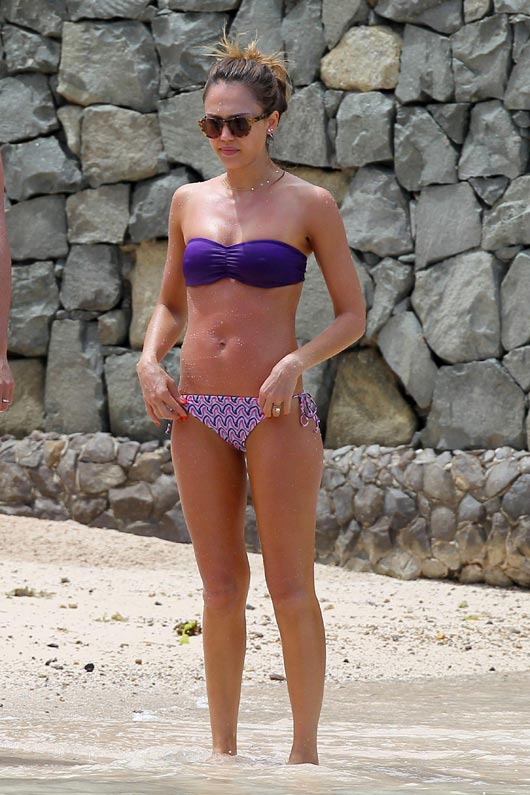 If you're frame is more boyish, choose a colourful 2-piece. Add some feminine details like bows, floral or aztec prints.
To Conceal a Tummy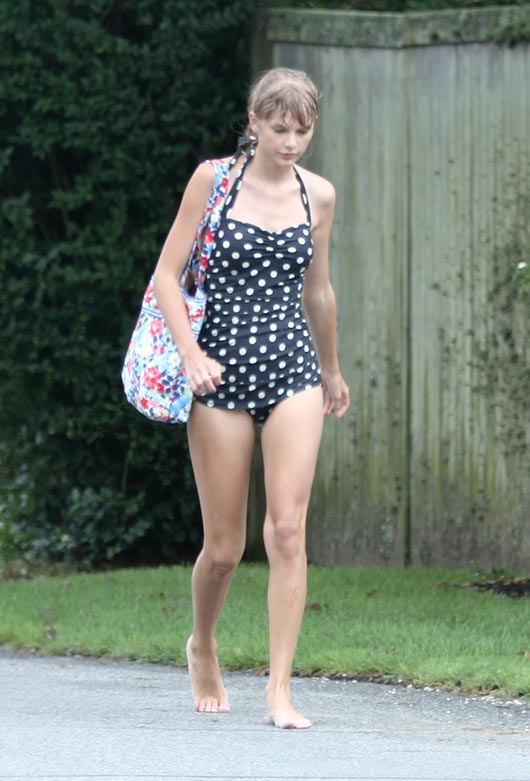 While Taylor Swift may have perfect abs, her retro polka-print swimsuit is perfect for concealing a wobbly tummy. If the cut at the thigh is higher – it will also appear that you have longer legs. Win-win situation.
If You're Small-Busted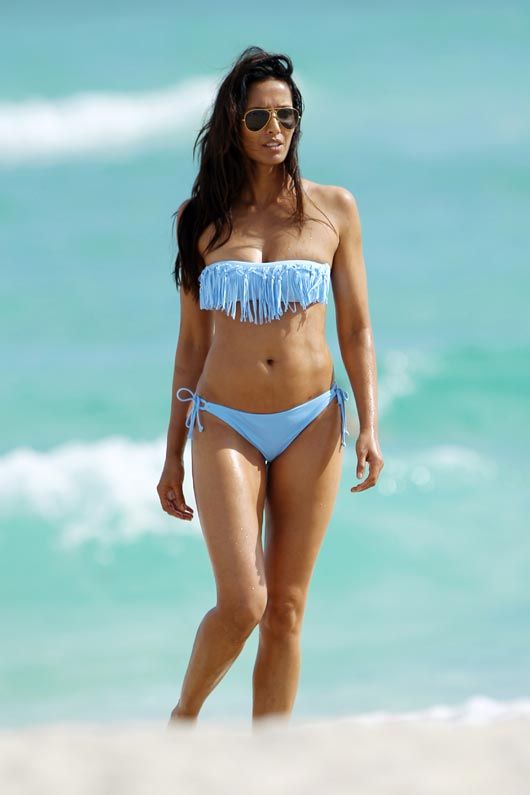 If you want to create an illusion of a bigger bust – choose something that has ruffles/fringe details. The details add volume to your chest area.
If You're Large Chested
If you've been blessed with ample curves, opt for one that has built in support.  An underwire built in will keep the girls in place and ensure you don't spill out.
Have a query? Drop us a comment!
Pix: thecelebritycity.com