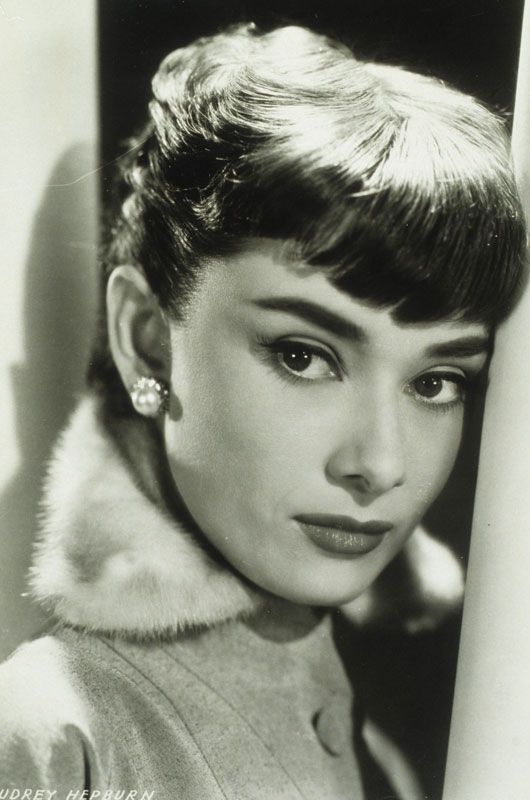 Audrey Hepburn may have been a few generations ahead of me but till now there's no mistaking the power of her allure.The saying Fashion fades style is eternal, stays true to her. The actress best know for her roles in My Fair Lady, Breakfast at Tiffany and Roman Holiday would have turned 84 today. To celebrate this, I've rounded up the top trends we've learnt from her and are still relevant till this date.
Her Flawless Beauty:
Those doe eyes, thick brows and porcelain skin remain inedible in our  memory. Her beauty look was simple, winged liner, a pale lipstick or a fire-engine red one and a gamine pixie hairstyle. Less is indeed more. Always.
The LBD has Serious Fashion Mileage:
Coco Chanel may have been the inventor of the LBD but it was Hubert de Givenchy who placed it firmly on the fashion map. His longstanding collaboration with her, outfitting her in the now iconic LBD in Breakfast at Tiffany's. Now its become our wardrobe essential, our fall back option when we have nothing else better to wear. What more do we really need?
Accessories Maketh a Woman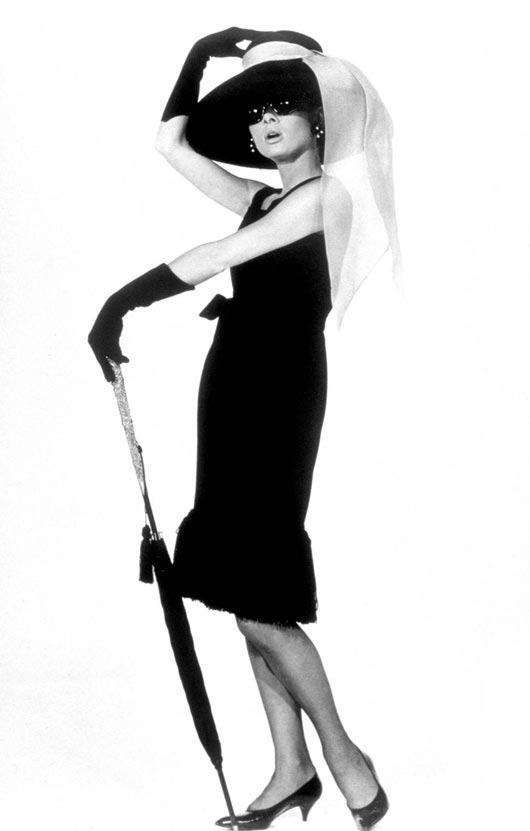 We have all learnt that accessories can make or break an outfit. It was Audrey who gave the pearl necklace and oversized sunglasses their moment in the sun. In fact, now legions of celebrities are inseparable from their sunnies. It's perfect to add that little bit of mystique or hide a hard night of partying.
The Midi skirt is the Length to Own.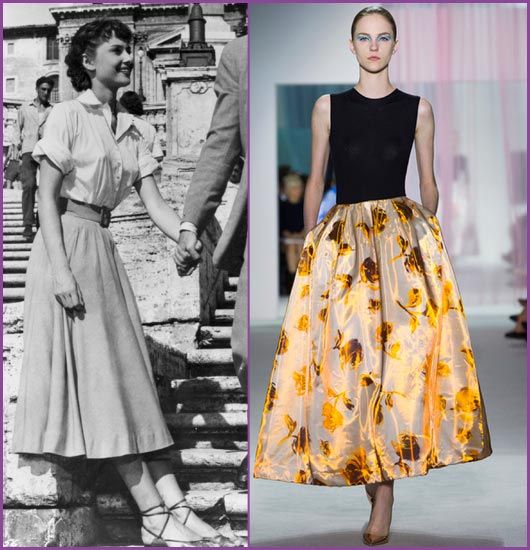 During the '50s Dior's New Look (A style that was a departure from the War era) was extremely popular. Fast forward till today where, you can still see remnants of that era still being reflected in current collections. Raf Simon's first ever Dior collection i.e spring/summer 2013 featured the nipped-in-the waist full skirts. If you have the hour glass figure this silhouette is right up your alley.
Pix: Celebutopia, Style.com and thecelebritycity.com