Actors cross-dressing in Bollywood is not new, but we were completely humoured by Aamir Khan's gender-bender avataar Sonia in a latest television campaign. But he did have a little help on the way – for his transformation to a lady he chose his hairstylist Avan Contractor to help create a look.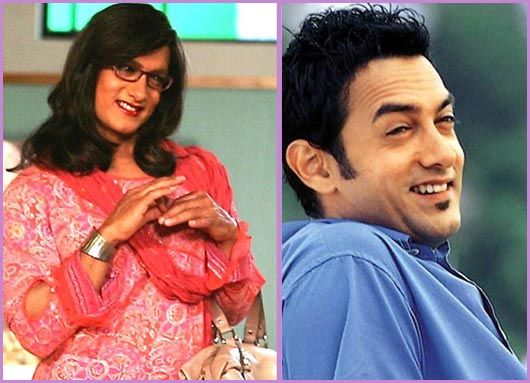 If you remember correctly – Contractor was responsible for giving Khan a fresh, preppy look in the movie Dil Chahta Hai. She is currently on of the key hairstylist's at B:Blunt salon.
She tells us how she created this look: "As per the brief, I had to make Aamir look like a slightly older woman yet modern…somewhat like a hip aunty! The idea was to have a good balance of making him look feminine yet not make him unrecognizable. We decided to work with shoulder length hair with some layers and a ling side fringe to add softness and the hair colour was a blend of a brown and a slightly lighter brown with a few scattered greys to give it a very natural and soft look. He loved it and so did the director and the agency!"
Did you like Aamir's transformation?