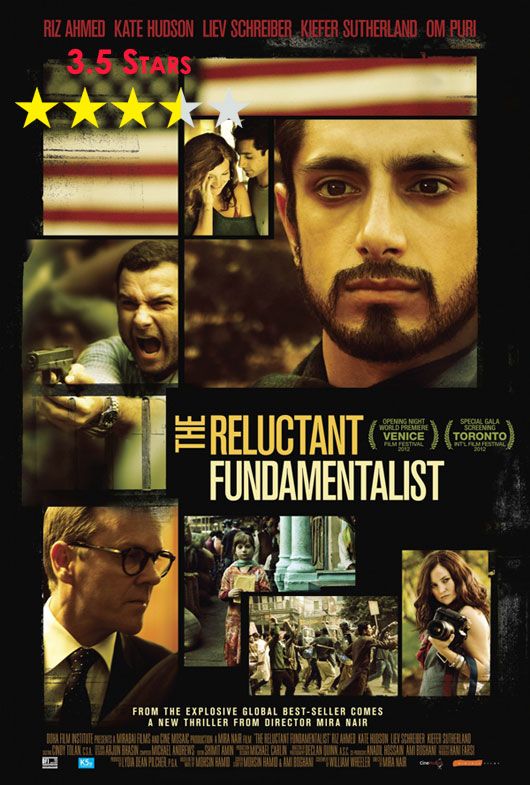 I don't want to give too much away so I'm just giving you my notes on the 10 things I loved best about The Reluctant Fundamentalist. I was really looking forward to watching this film that's been 5 years in the making, and now you can catch it at a theatre near you! Oh and incase you missed it, here are all the clicks from the star-studded premiere I attended earlier this week.
1. It's a Mira Nair film. Poignant and real – just as we expect all her films to be. Worth a watch for that alone.
2. Rizwan "Riz" Ahmed (also known as Riz MC). He's a British actor and rapper from London, of Pakistani heritage and I think he does a fabulous job in this film. I found myself intrigued by him and his intellectual yet gritty representation of Changez Khan. A young Pakistani banker who sets out to live the American dream (Ivy league education and all) when the unthinkable happens. Two planes destroy the twin towers and devastate America, turning his life upside down. Plus he's a cutie.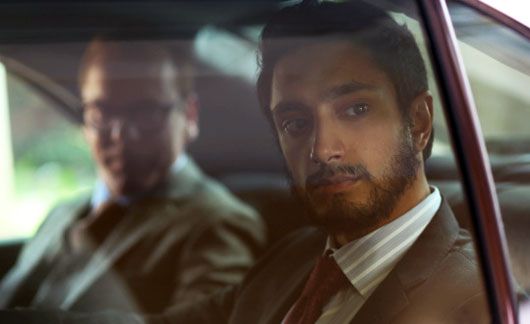 3. Javed Akhtar's lyrics and eulogy. The man is a genius what else can I say.
4. Jack Baur not being Jack Bauer. For people (like me) who have watched way too much 24 for their own good, seeing Kiefer Sutherland play something other than the tormented counter-terrorist anti-hero is a breath of fresh air.
5. Liev Schreiber being Jack Baur. Well kind of!
6. Kate Hudson's art project. I can't say much, but this was the tweet it promoted me to send Riz 🙂

7. The soundtrack. Which kicks off with the song Kangna by Fareed Ayaz & Abu Muhammad from the Coke Studio Pakistan.
8. A stunning Shabana Azmi. How does she look so drop dead stunning STILL?! And even though they play supporting roles Om Puri and her do so convincingly, evoking the quintessential desi parents we all know so well!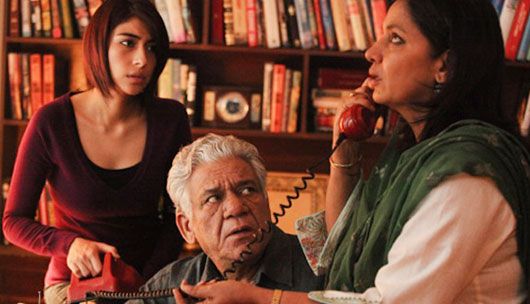 9. Haluk Bilginer as the Turkish professor was particularly memorable. Even Priyanka Chopra said so 🙂
10. Brilliant cinematography. Declan Quinn took great pains to shoot the scenes in New York and Pakistan extremely distinctly for high impact.
PS. I'd love to hear your comments once you watch the film. The only reason I was "reluctant" to give this movie 4 stars is for the fact that this poor Pakistani kid just couldn't catch a break in America or back "home" and for some reason that felt oddly unrealistic to me. Once you watch you'll see what I mean. But deffy worth watching on the big screen so go for sure and come back and leave me your thoughts! xoxo