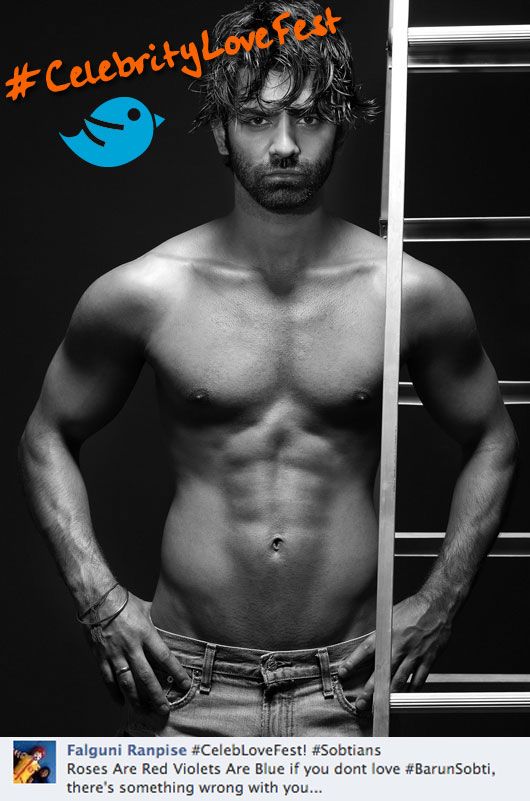 It's time for another LoveFest, and since you #Sobtians have been so forthcoming with your love for Barun Sobti recently, we knew we had to pick your guy to feature this time around! So we asked you why you love Barun, and the response was – as expected – phenomenal. I'm still a little googly-eyed reading all your responses, but I hope I've picked a fine sample of your messages to explain just how much you love your guy. 🙂 (And yes, we will ask him to read this because I think he ought to know how much he's adored, don't you?!)
1) He's humble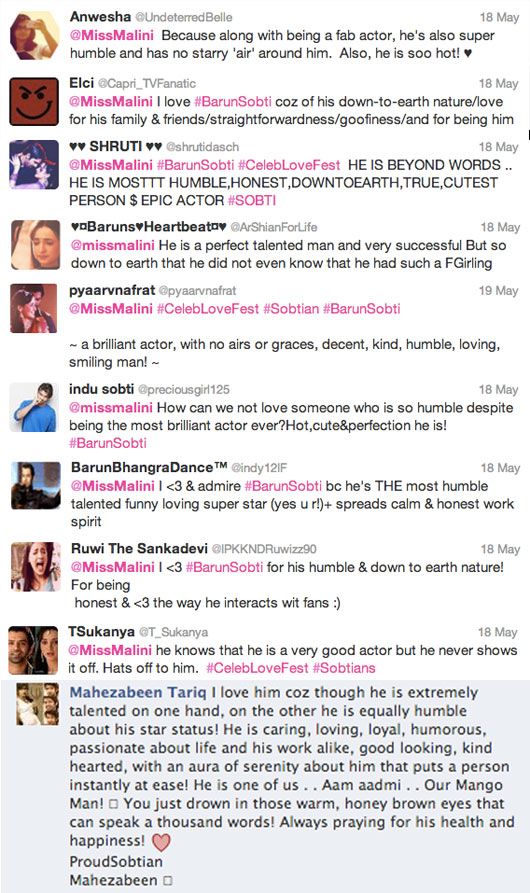 As you can see, this is one of the most popular responses – all of you love the fact that, despite having such a huge fan following, he's still a pretty down-to-earth guy. Case-in-point: when he came to our office for an interview some time ago, we told him (as a compliment!) that our Twitters were blowing up with messages from you guys. His response? "Oh, sorry about that." So cute!
2) He can speak volumes through his eyes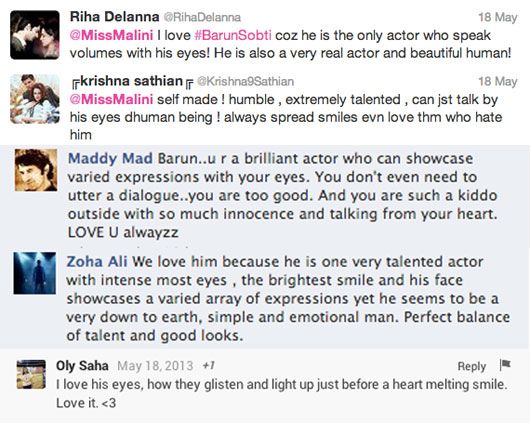 You guys love those intense peepers of his, and how well he can emote even without a dialogue.
3) He has killer expressions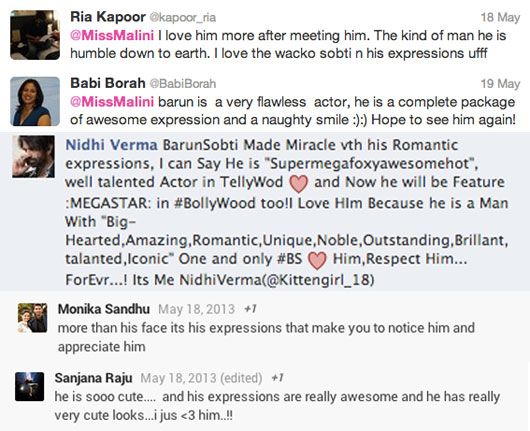 … we saw them in person, too!
4) He's a super actor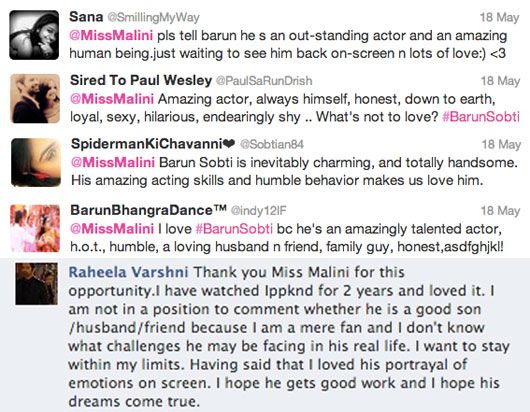 And we're hoping that he sees just as much success with his upcoming Bollywood projects.
5) He made Arnav Singh Raizada a household name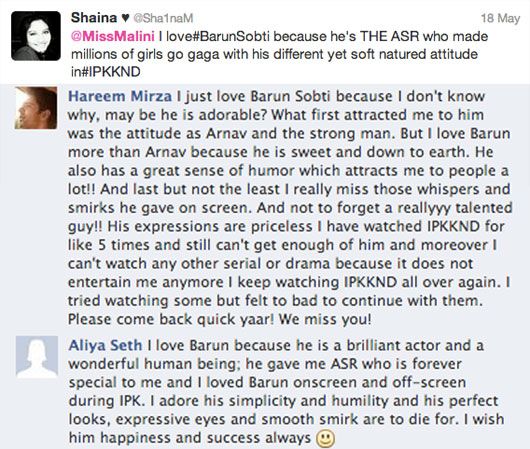 He shot to fame with Iss Pyar Ko Kya Naam Doon, and hasn't looked back since.
6) He's hot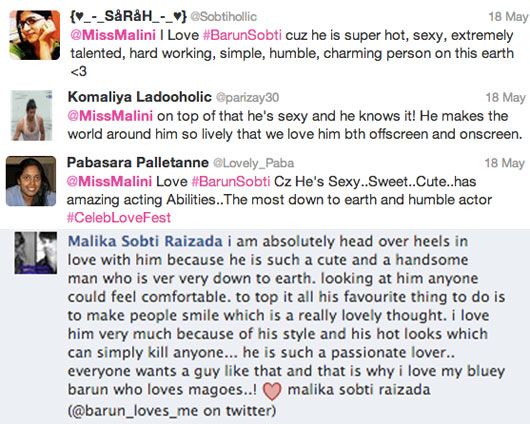 Well, there's no arguing that, is there?
7) He's awesome, inside and out

And even with all his hotness, he's still pretty darn nice on the inside 🙂
8) He loves his wife immensely
Nothing more charming than a guy who's majorly loyal, yes?
9) He inspires poetry in you!

Roses are red, violets are blue, post your poems for Barun in the comments, let's see the best you can do!
10) In short, he's pretty much perfect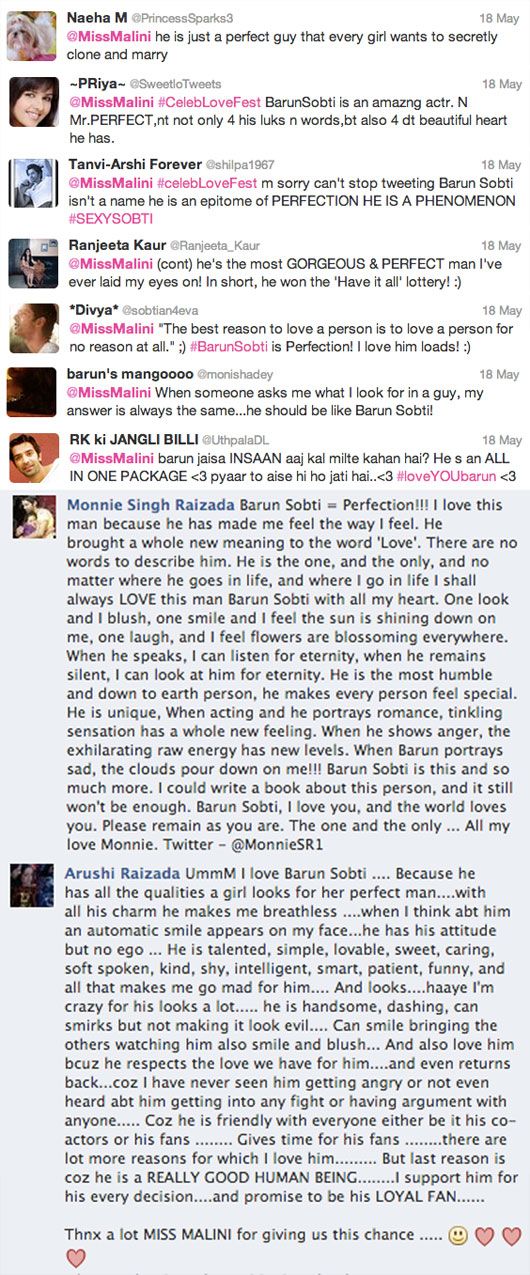 I think you guys have found every possible reason under the sun to love him, so "Mr Perfect" sounds like a pretty good title 🙂
Don't let it end there – if you missed tweeting and Facebooking us your reasons, you can still do so in the comments below!