UPDATE: 8:30pm June 18th at Canvas Laugh Factory
Facebook rsvp: click here for tickets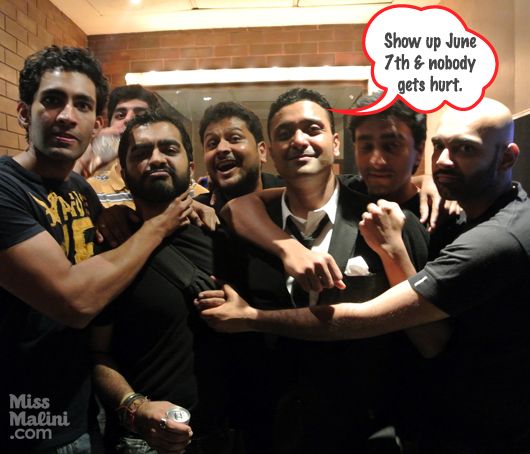 Last weekend I checked out the newly christened Canvas Laugh Factory, that has replaced The Comedy Store at Palladium (nobody Panic, they still have booze) and I was pleasantly surprised to witness the quality of humor I have seldom found consistently among Indian comics. The fact that it was all entirely improv and hosted slickly Drew Carey style (Who's Line Is It Anyway) by Ash Chandler was brilliant. I highly recommend going on Friday, June 7th to check these guys out doing their thing. I'm told Brij Bhakta is their fun & fearless leader and teaching them all the ropes. Plus no two shows are ever alike. Well played funny boy, well played. xoxo
Here's a sneak peek!
Improv Tips:
DO: Go in a big group of friends, laugh out loud and jump in and volunteer.
DONT: Awkwardly yell out "dildo!" & "vibrator!" every chance you get.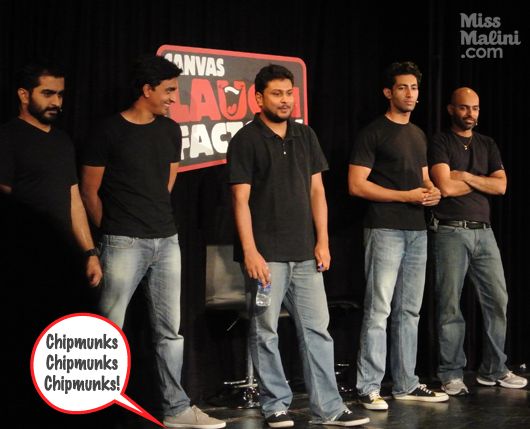 Oh so before I forget, part of the entertainment at an improv show is always the front row. Always either filled with enthu-cutlet dorks or hot not-so-sober girls. Guess which ones we got?