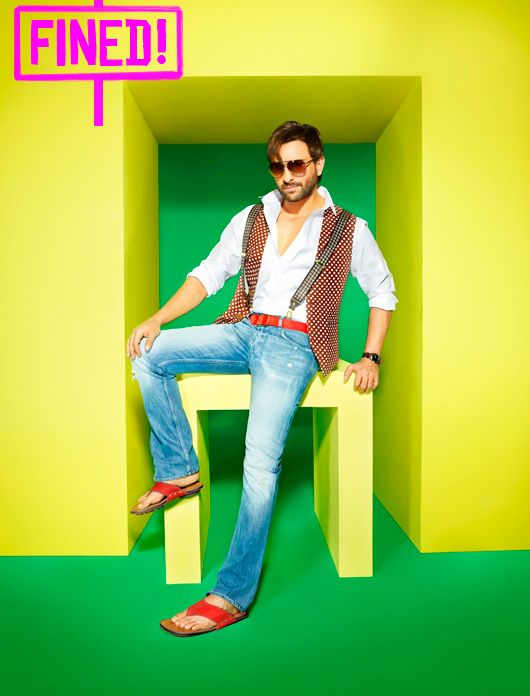 As far as styling for this footwear campaign goes, these images of Saif Ali Khan are a bit OTT. We get that the idea is for him to look "cool" in this pic (above). But styling him with just about everything in the closet – belt, suspenders and a waistcoat – is a bit of an over-kill.
Similarly, the polka-dot shirt teamed with a striped tie in the pic below is again, a huge faux pas simply because it clashes so badly.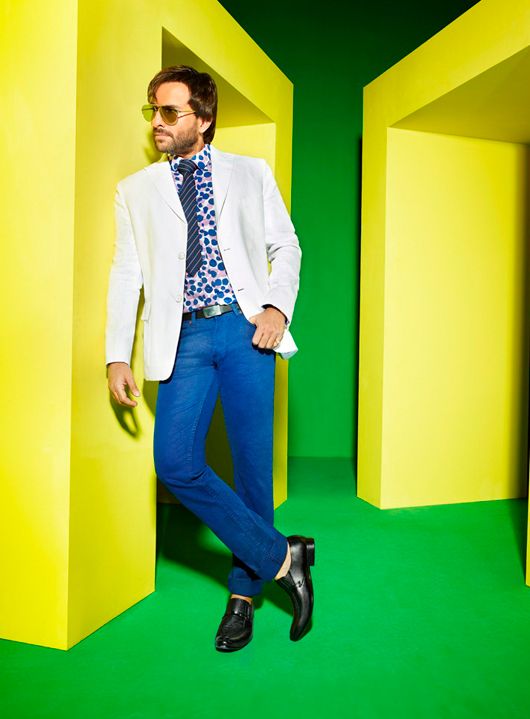 Fortunately, wifey Kareena Kapoor (who is also a model for the brand) looks absolutely lovely in the chic white dress which shows off her pins with perfection.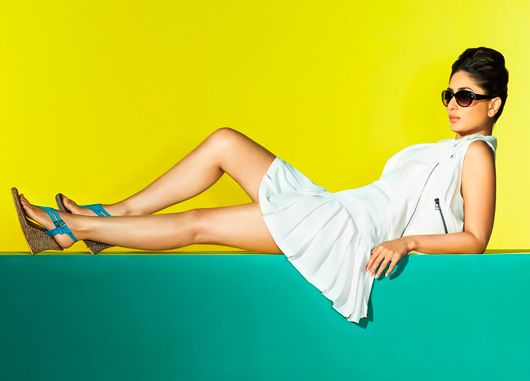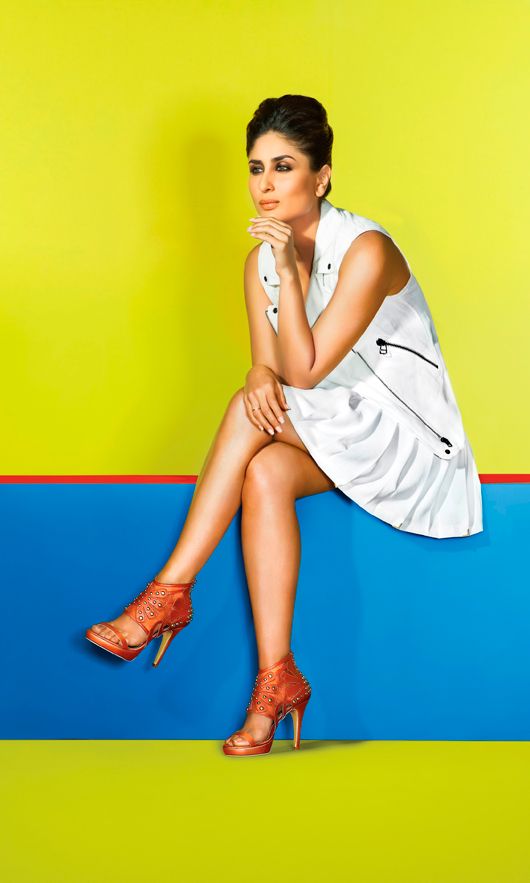 Whose look do you prefer – Saif's or Kareena's? Tell us in the comments below.