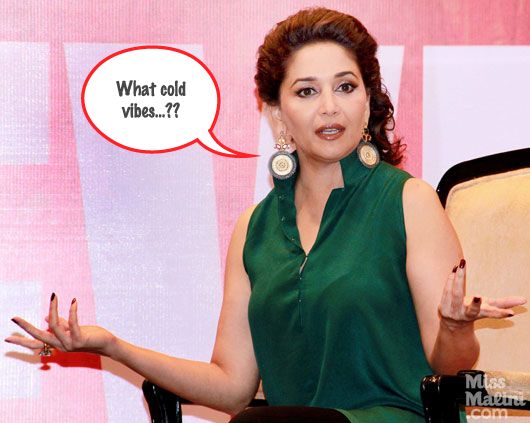 Two of Bollywood's former reigning queens – both of whom were reportedly arch rivals in the late Eighties and Nineties – came together in Mumbai last evening, to promote the I Believe campaign with director Anubhav Sinha.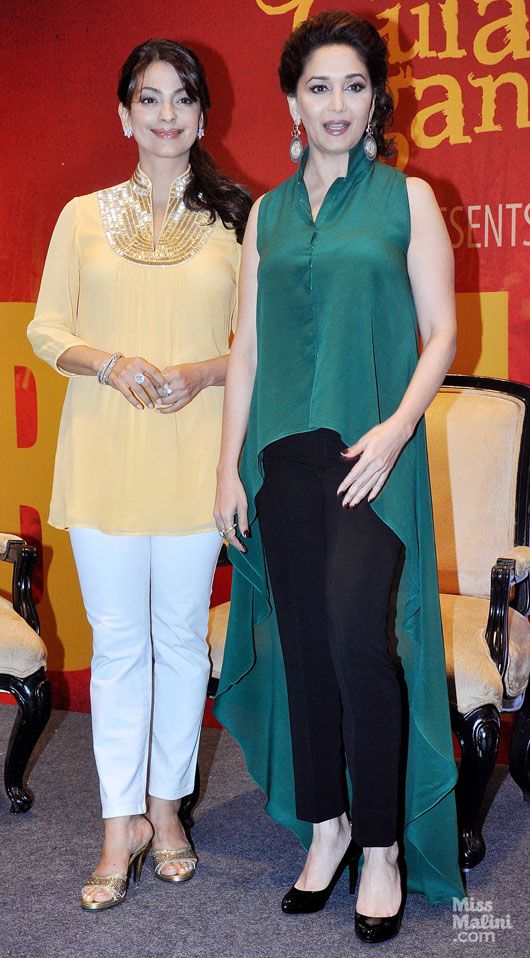 Sources at the event tell us that that Madhuri Dixit and Juhi Chawla maintained an icy distance from each other and that the cold vibes were visibly apparent. They however grinned and posed for the assembled media but apparently didn't look each other in the eye even once.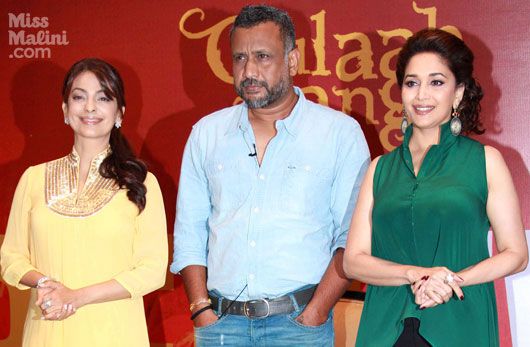 In fact, even as far as tweets go, it was Juhi who tweeted about the event and mentioned Madhuri in it. The latter, hasn't tweeted since June 2nd. But usually, celebs are paid to tweet about events and campaigns they endorse so the silence from Madhuri on Twitter is rather questionable.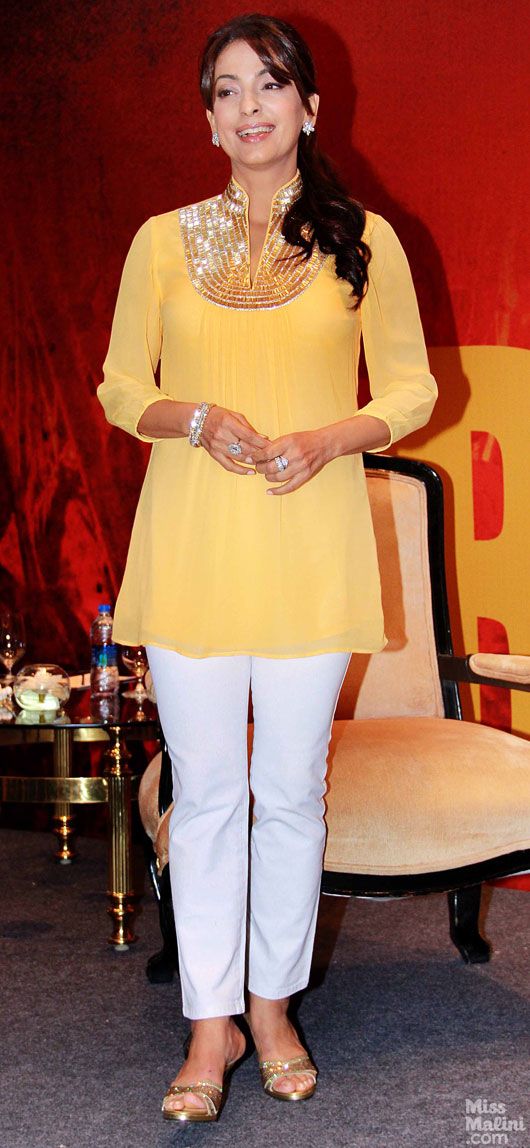 It's pretty ironic that the I Believe campaign is meant to celebrate the triumphs of women. Surely these two stalwarts can "celebrate" each other's triumphs – at least on the face of it.
More Photos:
[nggallery id=517]
Pix: Yogen Shah for MissMalini