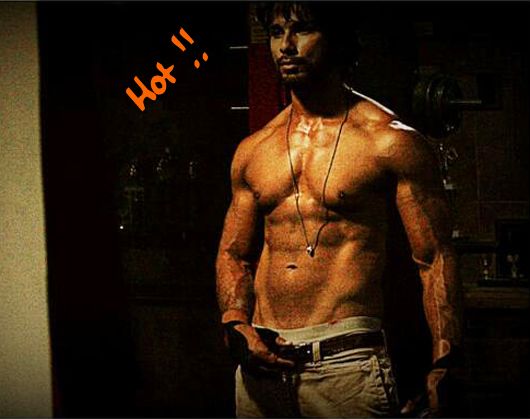 Sporting a chiseled chest, rippling abs and bulging biceps, actor Shahid Kapoor is in "Rambo mode" as this photo tweeted by Abbas Ali (strength and conditioning coach for SFL and director of Bodyholics) suggests.
Abbas is Shahid's trainer and was instrumental in developing the actors bulky look for Kaminey and his defined look for Chance Pe Dance. So, we're assuming this is Shahid's look for Rambo Rajkumar.
Here's what he tweeted:
Now is that hot or is that HOT? What do you Shanatics have to say?