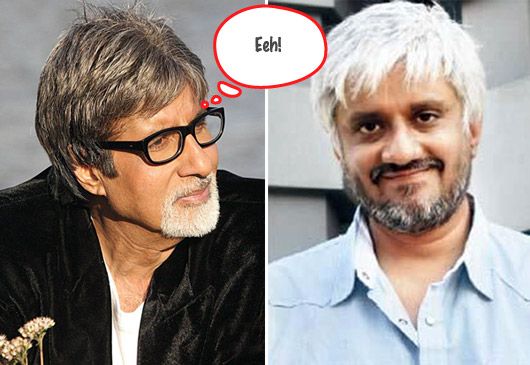 Can we for a moment please relive Vikram Bhatt's muppet mop? And then once more just for fun? Now it appears he may be trying what I like to call "THE REVERSE BACHCHAN!" LOL. I wonder what the Big. B has to say about that!
*mmmpph* VB, you slay me. xoxo
Meanwhile Vikram Bhatt dons his producer's hat for ASA Productions' Horror Story for which he has also directed a small segment of the film (after much coaxing from young director Ayush Raina.)
As a producer Vikram rarely visits the film set but he dropped in to lend his sopport and ended up directing a scene at Ayush's insistence!
"Vikram Bhatt happened to drop in on the sets of Horror Story and met with everyone – A few minutes later director Ayush Raina asked for his opinion on a scene and the next thing you know Vikram was directing a segment – Though he had his reservations initially and prefers giving his directors creative freedom ,Ayush insisted on having him direct the scene."