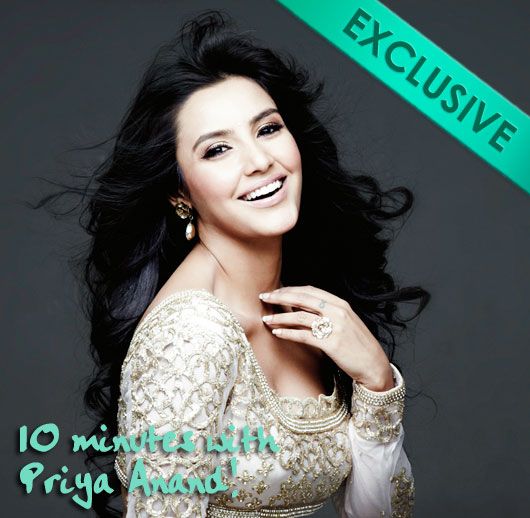 Priya Anand broke into the Bollywood scene with English Vinglish, and less than a year later, she already has two more Hindi films under her belt – Rangrezz, Fukrey – and a string of Tamil ones. But here's a fun fact: she didn't originally intend to act at all, and actually had her eyes set on work behind the camera. So when we caught up with her, we asked her what made her decide to get into acting, what she would've done otherwise, and – of course – her work in the upcoming Fukrey!
Team MissMailni (Team MM): You've said that you always wanted to get into the film industry, but never really thought of becoming an actor. What made you decide to take the plunge into acting?
After my move to India I started getting lots of offers to act in movies. After putting a little thought I realised that acting would also give me the opportunity to be exposed to all the other departments on a film set. I think because of my interest in the technical aspects of film-making, I am someone that gets really involved from the pre-production of a film, which sets me apart from my contemporaries.
Team MM: If you weren't acting, what would you be doing?
If I wasn't an actor, I would have definitely wanted to work for a big production house.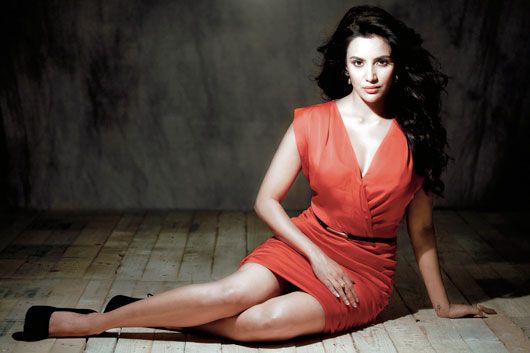 Team MM: You've done both Tamil and Telugu cinema, but got into Hindi a little later on. How did English Vinglish happen for you?
I got several calls from various casting directors to audition for the film. I had already read about the project in the papers and was quite excited about Sridevi making her comeback. I didn't want to embarrass myself by auditioning, but eventually I was forced to give an audition by Mr. Jayendra who had just directed me in 180, and who is a dear friend of Mr. Balki.
Team MM: What was it that attracted you to Fukrey and made you decide to do it?
For starters, Excel Entertainment is one of the best production houses in the country! Having done several films in Tamil & Telugu, Fukrey was a welcome challenge for me. For the first time, I was playing a girl who was unlike me and came from a world and setting that I didn't relate to. That is one of my favorite things about being an actor – you get to live the lives of so many different people and experience emotions that you might personally not allow yourself to or react to.
Team MM: What kind of character do you play in Fukrey?
I play a girl named Priya in Fukrey, who is unlike me. She is in her late teens and lives in Subash Nagar, Delhi. Fukrey gave me an opportunity to experience young love. Thanks to Fukrey I got to experience a romance that is very lighthearted and innocent.
Team MM: It looks like a fun bunch of you in Fukrey. What was it like shooting the film with them?
It's always fun to do films with an ensemble cast, there's always so much positivity and energy in everyone. The cast of Fukrey are extremely talented, and working with them pushed me to always be on my toes! It was a refreshing change to work with a new fresh cast that was extremely unassuming, considering I've worked with so many stars down south.
Twitter questions!

Both have extremely different personalities. Jackky was my first Bollywood costar and will always be special. Pulkit is so charming and t's so nice to see people loving our pairing in Ambarsariya

I never trained myself to be an actor and I learn on the job. All my time is spent learning the craft & all I can think of right now is exploring the actor in me!

Always have and always will – Akshay Kumar.

Language is not an issue for me and I'm someone who has always been comfortable in new environments. I've had opportunities come my way the easiest in Bollywood so I am forever grateful to them for that!