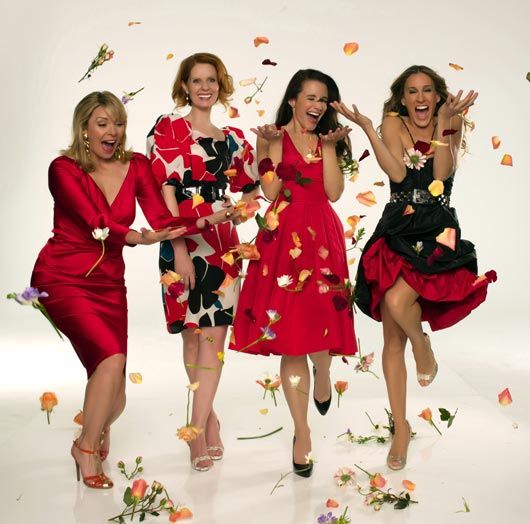 Would you believe that Sex and the City turned 15 yesterday? Yes, it's been that long. The show that has been particularly inspirational to women and some men. Four very different women with four very different takes on life. But the protagonist Carries Bradshaw remains a style icon and inspiration to many. Here are 5 style rules to learn from her.
Don't be afraid of Colour: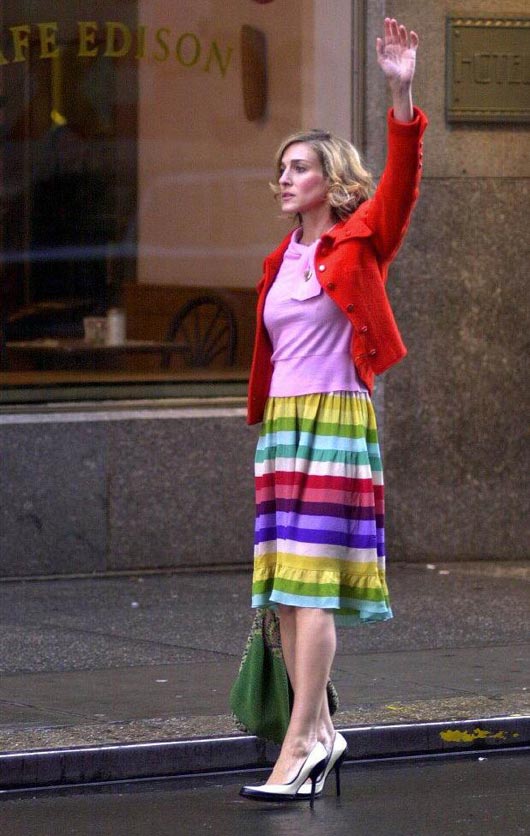 Carrie wasn't afraid to experiment with different hues from the rainbow. We are so used to pairing our colourful ensembles with something neutral but go ahead and be brazen.
Clash Patterns: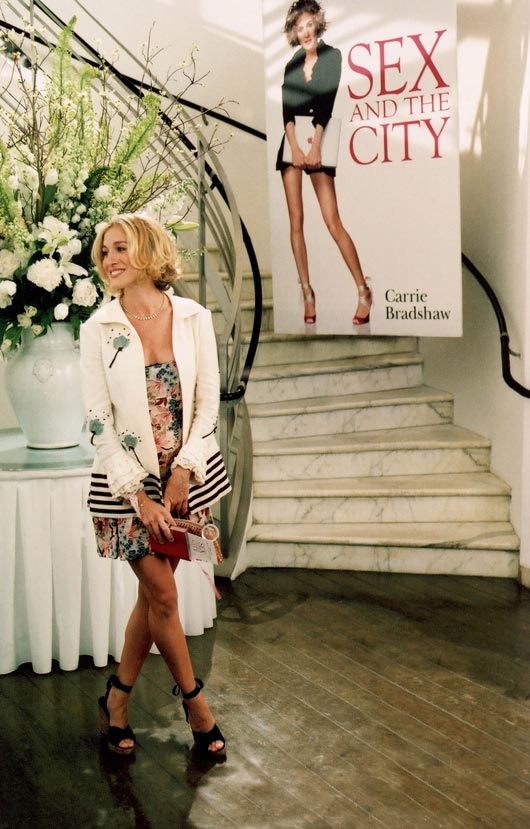 Florals and stripes? Go ahead. Print clash is all the rage. Carrie mixed her floral dress with a white jacket that had stripe details and made it work.
Couture Can be Wearable: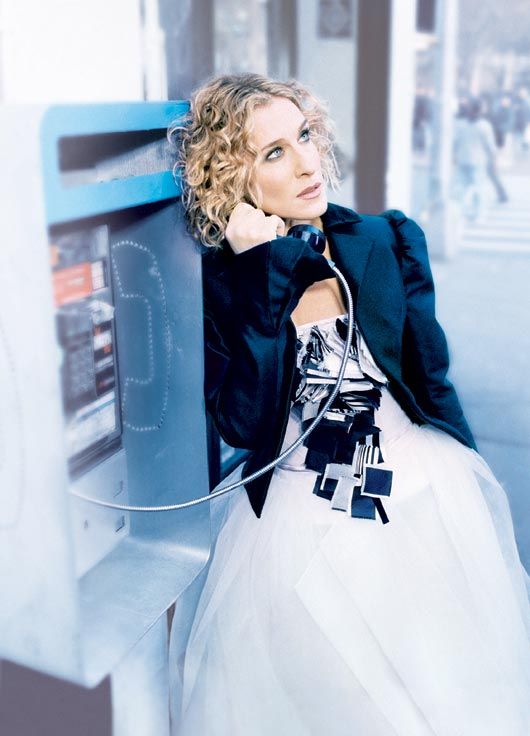 Yes, that frothy couture dress can be worn. All it takes is plenty of confidence and teaming it with something contemporary such as a blazer.
A boob tube and Cowboy Hat Never go Together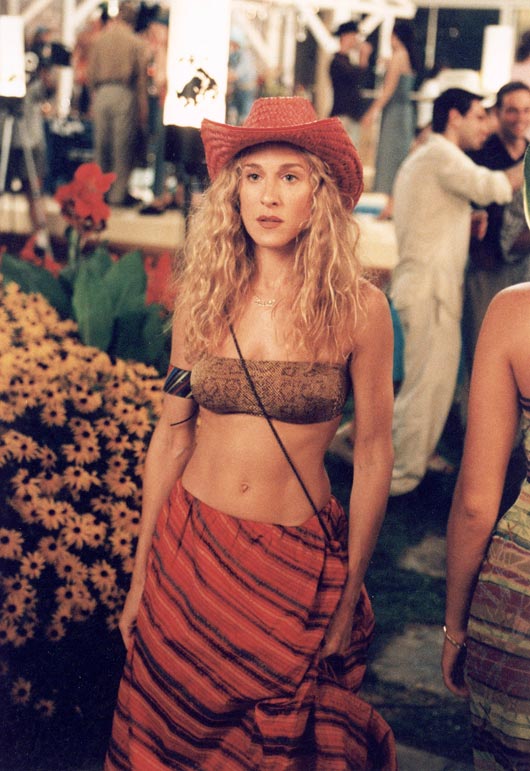 Two words. Never Ever.
You Can Do Stripes on Stripes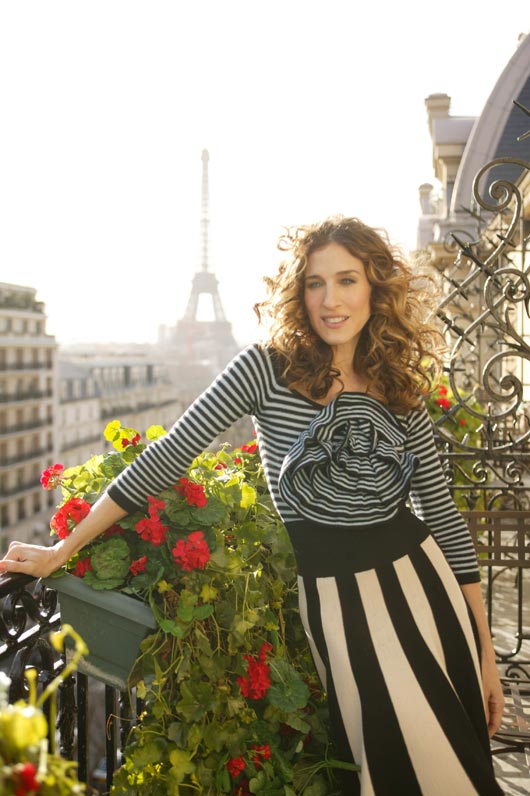 In this Vivenne Westwood outfit Carrie threw the style rule book out the window by wearing bold prison and breton stripe. It's all about balancing proportions.
Psst! I've intentionally  stuck to images from the show and not the movie.
Pix: thecelebritycity