<Sorry! This image is no longer available.>
For a while now there have been rumours floating around that  Beyonce is pregnant. To combat that the singer is throwing some not-so-subtle hints that she is indeed not.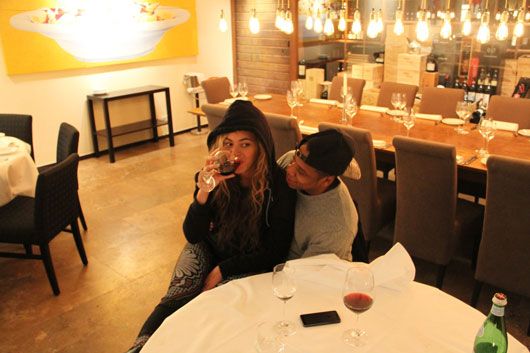 The first one was showing off her toned abs in a striped crop top exiting Kanye West's birthday party. Yes, it might be hottest trend right now but you can't help think that it was intentional since there was plenty of media around.
The other picture that she uploaded on her Tumblr site, was of her and husband Jay-Z at a restaurant with sipping wine. How's that for sending out a big message?
Guess Blue Ivy won't be having a sister or brother just yet.