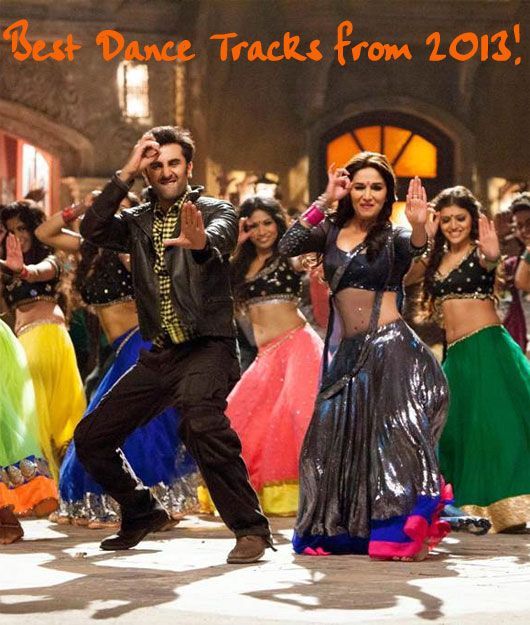 Wedding season is in just a few months, and chances are you've got to start planning a Sangeet soon. Since we've already hit the halfway mark as far as 2013 is concerned, here's a look at 7 awesome Bollywood dance songs from this year that you should definitely consider for your grand performance. Get ready to put on those dancing shoes – or that ghagra, because that's definitely the flavour this season.
See also: Top 10 Bollywood Dance Moves For Your 2013 Wedding Sangeet!
Oye Boy Charlie – Matru Ki Bijlee Ka Mandola
A super fun song with some wacko lyrics. Brownie points if the groom's name is Charlie, but that may be a little harder to swing.
Party On My Mind – Race 2
What better way to kick things off on the dance floor than this Bollywood dance number?
Lat Lag Gayee – Race 2
And once things are already in full swing, Lat Lag Gayee, also from Race 2, is a good one to keep the tempo going. Make sure you're doing that lip movement!
Punjabiyaan Di Battery – Mere Dad Ki Maruti
If it's a Punjabi wedding, this one has to be on the list. (We claim no responsibility for the sights you may see when drunk uncles get going on this one.)
Babli Badmaash – Shootout at Wadala
This one's good for the retro vibe, and it's easier on your feet since it's not a super-fast song.
Ghagra – Yeh Jawaani Hai Deewani
My personal favourite from this year so far. The moves are killer, but the real key to cracking this song is the expressions.
Dilliwali Girlfriend – Yeh Jawaani Hai Deewani
Okay, honestly, the YJHD soundtrack is a goldmine of Bollywood dance songs. Dilliwali Girlfriend is another one well-suited to a Sangeet, but Badtameez Dil and Balam Pichkari are also super fun songs that you should consider!
See also: Top 10 Bollywood Dance Moves For Your 2013 Wedding Sangeet!
Have I missed out some of your favourites from this year? Let us know in the comments! And remember to check out this list as well – the songs may have released last year but they're still always a good bet for any performance.
Psst! Check out our updated list for 2013: Top 15 Best Bollywood Dance Songs From 2013!
See More of Our Exclusive Bollywood Content:
–       Bollywood News and Gossip
–       Bollywood Events Coverage
–       Bollywood+ Fun Features & Lists
–       Stories Organized by Celebrity
–       International Celebrity News
–       Bollywood Photos & Videos
–       Show Me Everything!