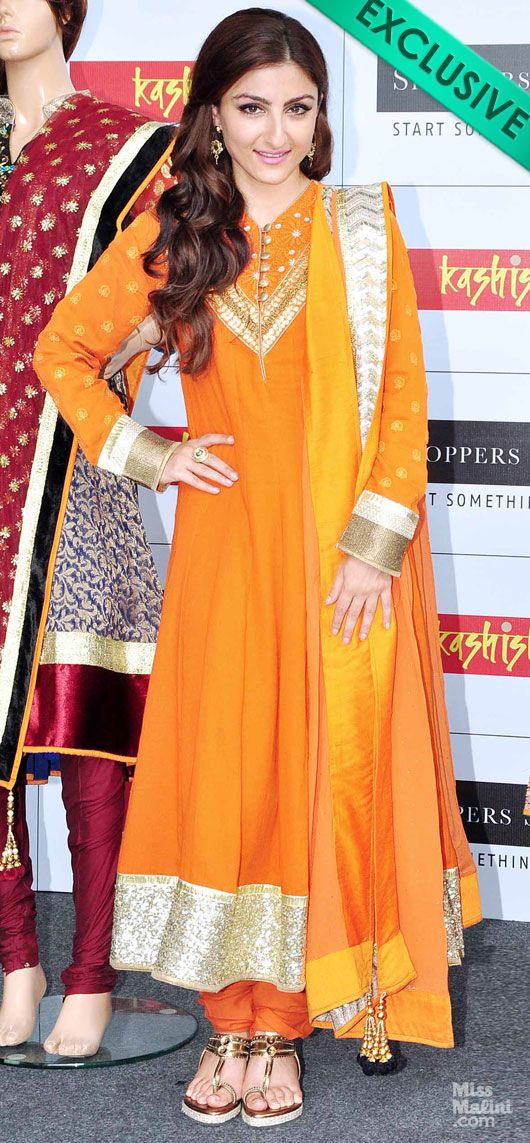 Actress Soha Ali Khan can be counted among the best dressed people in Bollywood. And that's probably why she's recently been appointed as the face of a new ethnic wear label – Kashish – at Shoppers Stop.
In an exclusive interview with Team MissMalini, Soha tells us just how important the desi look can be and why she plans to rock it this season.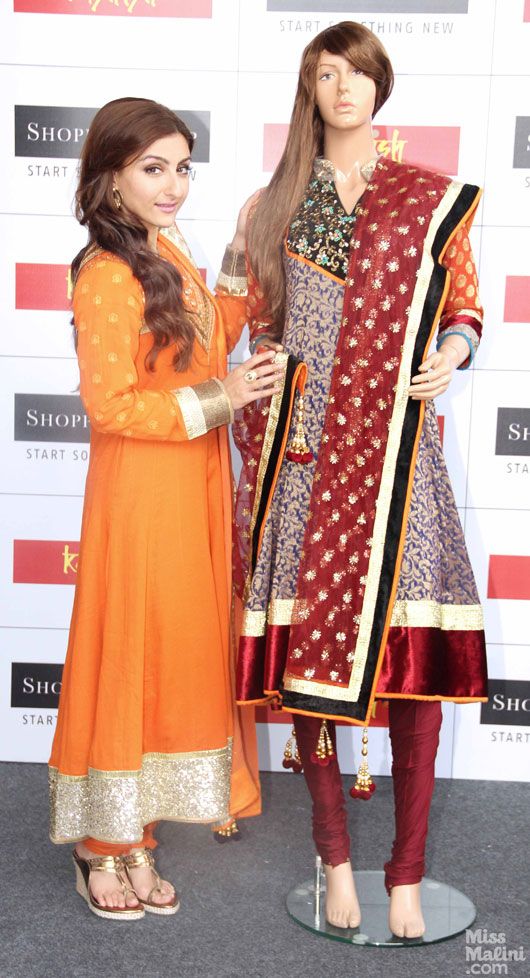 Tell us about the Kashish Collection of ethnic wear?
I have recently been chosen as the Kashish brand ambassador and it is one of the in-house brands at Shoppers Stop. I was very excited because Shoppers Stop is a very well-known company and brand name and they have launched this new, slightly more premium, lifestyle brand. They have a range of beautiful clothes like shalwar suits, kurtis and sarees as well.
Personally, when it comes to Indian clothes, I wear a lot of sarees and I need to be educated in the style of shalwar suits. I want to wear them more because I think they look fabulous, especially anarkalis. In fact, Vikram Phadnis has designed a special line in this collection as well and I'm wearing one of his designs. So there is a lot to choose from.
What makes this collection different?
When you step into the store, there are many brands which you can buy. But when you want something for a slightly formal occasion, then you can shop at a very affordable budget over here. They've come up with a lot of new things like mixing and matching fabrics, experimenting with designs, bringing a bit of a maternity look to their outfits.
Vikram has teamed up beautifully contrasting colours – like lime green and purple, offset with a white dupatta, which you wouldn't normally think of. So I think it makes a statement .
The collection also has traditional brocades, lots of anarkalis and my favourites – anarkalis in ivory with gold embroidery detailing which I think are stunning.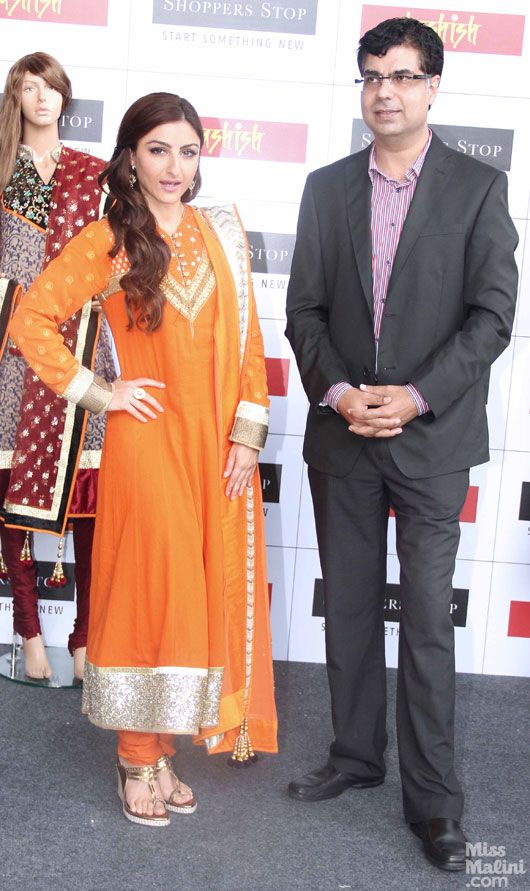 On what occasions do you wear Indian clothes?
I'm a bit bizarre when it comes to my sense of dressing and my choice of dressing since it's usually mood-based. If I feel like wearing a saree, even if I'm not going anywhere particularly formal, then I wear one. I wear what I feel I look good in, or what compliments my mood.
But ever since I joined Bollywood, I realise that it's important to dress for the occasion and over the past couple of years, I've paid more attention to what I'm wearing. When it comes to formal occasion, especially, I think you can make a wonderful statement with an Indian outfit.
Tell us about your upcoming film projects.
I want to to talk about War Chhod Na Yaar which releases on August 30th and which I'm very excited about because it's the first war satire. We've had films on India-Pakistan before but they've all been quite serious. This one is the furtherest thing from serious, which you can imagine. It's got a wonderful cast like Sharman Joshi, Jaaved Jaafrey, Sanjay Mishra and I'm playing a journalist.
I have played a journalist before, but not quite like this one. It was great fun because I'm the only girl in the whole film because there a lots of Jawans and lots of army personnel and we shot in Bikaner in forty-five degrees in the summer but it was totally worth it.
More Photos:
[nggallery id=865]
Pix: Yogen Shah for MissMalini