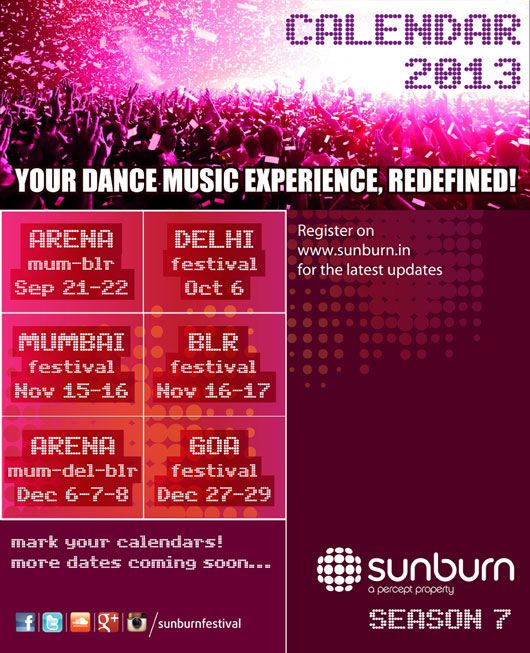 Last season, Sunburn brought us music's biggest names like Tiesto, Swedish House Mafia, Armin Van Buuren, Afrojack, Fedde le Grand, and some cult names like Pete Tong & Paul Van Dyk. Today being 'World Music Day', the Sunburn team has revealed phase 1 of the season calendar which goes straight through December. All you EDM fans out there, gear up for a mindblowing year ahead!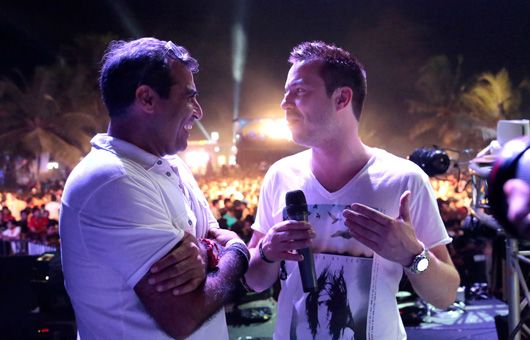 We asked Sunburn's Shailendra Singh how he plans to celebrate 'World Music Day' this year and he said – "We've chosen June 21st as the most auspicious day to launch the first half of our Sunburn Gig calendar for Season 7! We have a mind-blowing year planned for our fans. We didn't think it could get bigger than last season, but I can assure you, it will! You can't even believe the artists that we are locking in, the technology we are importing and the experience that we are building. Mind-blowing."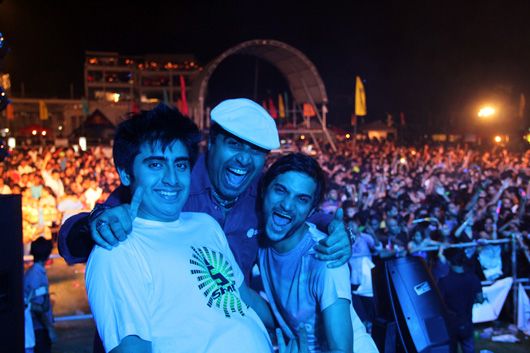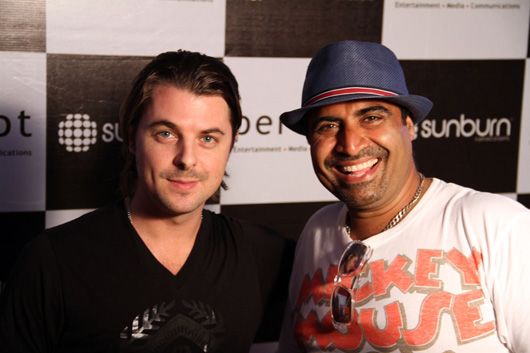 Sunburn begins with a huge arena event in September leading up to Sunburn Goa on its signature dates of 27, 28 & 29 December.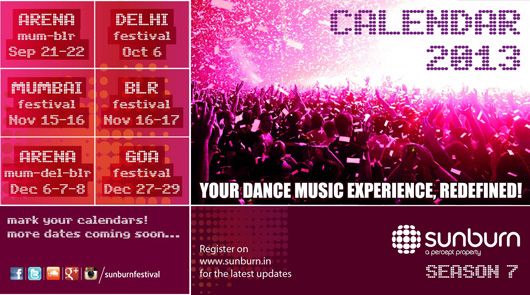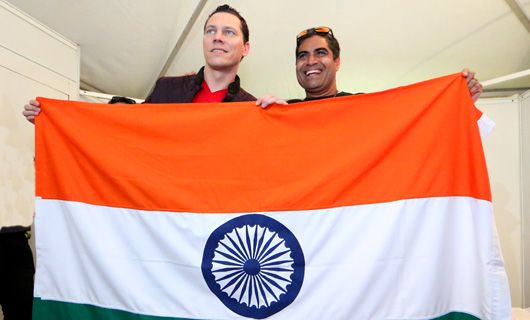 Sunburn Arena : September 21-22
Sunburn Delhi NCR : October 6
Sunburn Mumbai : November 15-16
Sunburn Bangalore : November 16-17
Sunburn Arena : December 6-8
Sunburn Goa : December 27-29
I'm all geared up to 'Live. Love. Dance.' Are You Ready To Get Sunburnt?