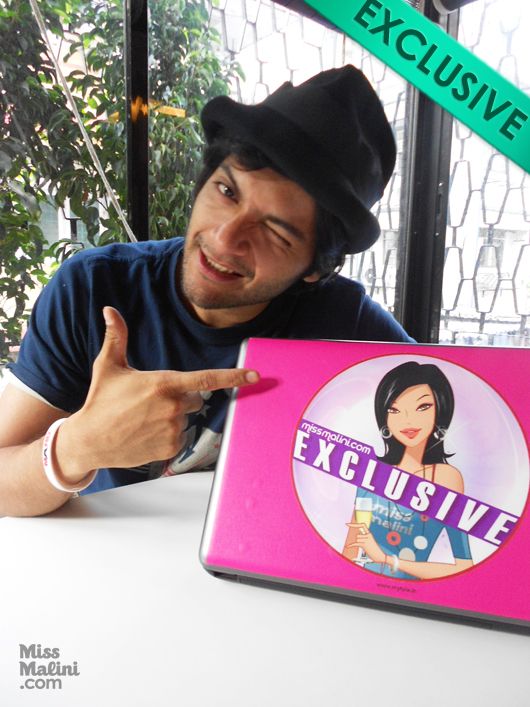 He made his Bollywood debut in Raju Hirani's 3 Idiots where he played the pivotal, but small role of Joy Lobo and then, we saw him play a bigger lead in Shah Rukh Khan's Always Kabhi Kabhi.
Hunky actor Ali Fazal has come a long way since then. Currently, he's one among a stellar ensemble cast in Fukrey and the film is doing mightily well at the box office.
Here, in an exclusive chat with Team MissMalini, Ali talks about his humble beginings and about sex in Bollywood.
Listen in:
Team MM: How did your acting career begin?
Ali: It's been long and interesting. I was born in Delhi, grew up in Lucknow , studied in Doon school in Dehradun and that's where it sort of started off. I used to play ball but I had an accident and couldn't play it any more. So I got into acting in the theater group because in boarding school, you have to be doing something or the other. I remember someone telling me – your English is good, why don't you go try out for a play? – and I think that's where it all really started.
TMM: Did you always want to be an actor?
Ali: Not before that. But I think pleased to have the audience watch you – it was like a treat – even though it was just on stage. But I realize I was a movie buff since I was a kid. I would be watching movies all the time. But I never really thought of it as a career because Im from a very middle class family where acting is considered nautanki and it was one of those taboos.
But I think it took off when I came to Bombay and joined St. Xavier's College. I think that's where it took off.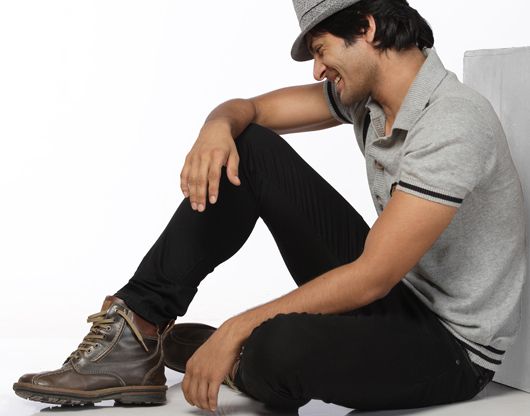 TMM: How did you land a role in 3 Idiots?
Ali: I think the casting director and Raju Hirani both saw me in a play somewhere. I just remember being called for this movie. I had no idea it had Aamir Khan and Kareena Kapoor in it. In fact, I wore my own shirt in the film. Raju Hirani came up to me and told me to be exactly the way I was and come on to the sets. So I came onto the sets and that's how that happened. It was a really good movie to be a part of.
TMM: Was it difficult to break into Bollywood?
Ali: I think it's the way you look at it. I wasn't hungry like I was ready to jump in and do everything and anything. I was really passionate about doing plays and I was entertaining people. So I think it just came naturally. If you send out good vibes, it comes back to you.
But yes, it is hard. A lot of my friends – and even me for that matter – we still struggle. I think actors face the most rejection on this planet.  So you've got to have a really string mind to deal with it.
However, If you do have a god-father, it's a smooth ride.
What kind of roles do you want to play?
I'm glad I'm getting to play quite a variety of roles. But I don't like to think and plan things like  – now I want to play the bad guy or now is the right time to do a role like Shah Rukh Khan in Darr or in the other interesting movies that he did.
I can't plan. I go instinctively. I let things come day by day.
TMM: Are you insecure about all the new talent being launched in Bollywood?
Ali: Not at all. I think its so nice to have other good actors around. You get perspectives. You see people who bring so much to the table.
Competitiveness is good and healthy.  When you see the other actor's success, you want to strike harder and it's like a good ball game.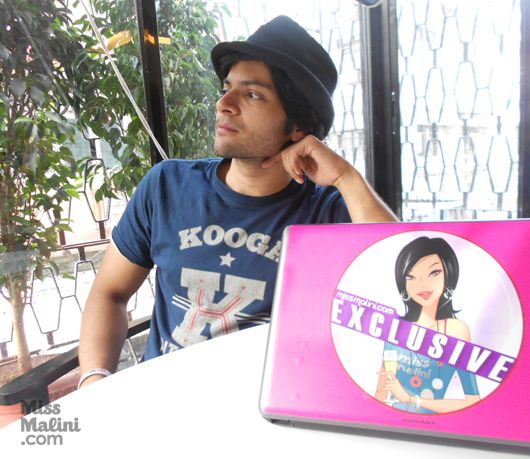 TMM: What do you enjoy doing apart from acting?
Ali: I love horse riding but I really miss it. I miss sports because in Mumbai you can't do much of that unless you're a member in a club. But I like painting and music and movies. I also like making short films.
Who would you like to kiss onscreen in a film?
Oh come on! Bollywood still has its charm. Not that sex and kissing doesn't. But those are things that have just come in now and its bold and its nice. But think about it – you put me on camera and you ask me to choose the girl – do you know how big a pervert I would sound like? I think I would rather just let it come naturally where someone nice walks up and says – let's do this scene because it's needed.
I don't think it should be made into such a big issue. It's already enough that it being accepted and it's nice that it's being accepted by the masses. It's als nice that our A-listers are not apprehensive about such roles any more. So I think it's good.
But I don't know who to name.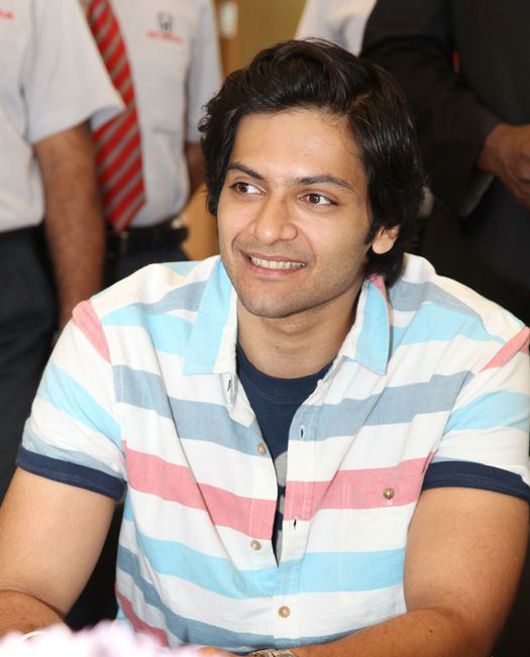 TMM: Share some fun anecdotes from the Fukrey sets?
Ali: I think it was fun all the time. These guys were total fukras, yaar. Manjot, Pulkit, Varun…even Richa for that matter. All five of us were practically chilling all the time. I think the real fukrapanti which you see on screen is also there in a series of short movies we made. In the middle of shooting, when we had time between shots, we actually made one-shot short films which were properly scripted. You'll see us doing the wackiest stuff there.
We'll probably show case it here, sometime, on MissMalini.Com.
What films are you currently working on?
I've been really busy working on few movies. I've just finished a movie called Baat Ban Gayee. It was really hard. It's scheduled to release later this year in August or September. It's a rom-com. It's a good fun film. But it's a movie where I have a double role.
I'm also working on Rohan Sippy's film. But we've just started so I can't even talk much about that. So yes, a couple are happening.