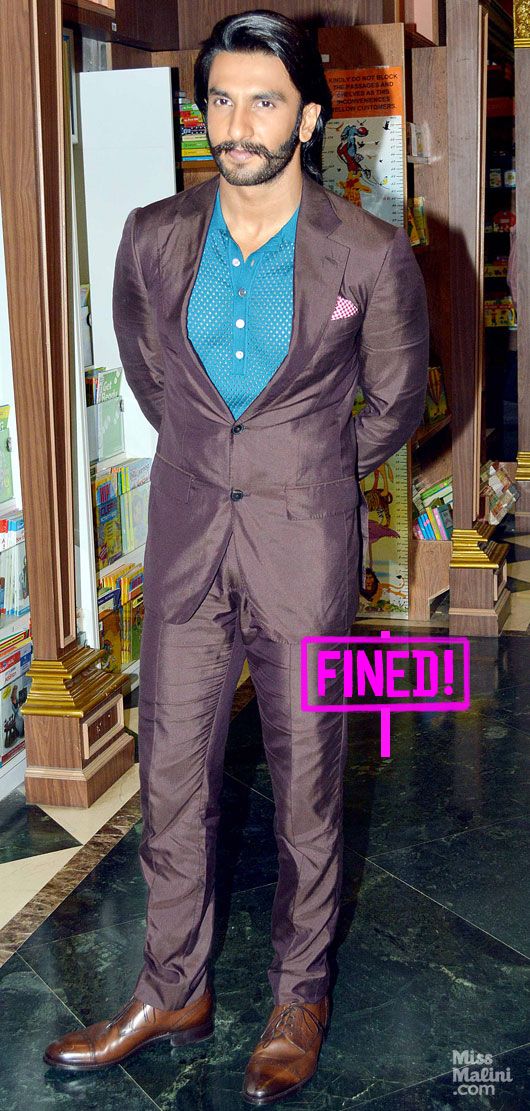 Dear Ranveer Singh – we think you're pretty hot and we love your boundless energy. But when we see you wearing these awfully mismatched clothes (shudder), we want to call in the fashion police and have them throw away the key….to your closet!
A blue mesh t-shirt, a shiny dark brown suit (a bit too well-fitted?), a red polka-dot pocket square in your breast pocket and two-tone brown shoes…..sigh…! How can you step out of your house without looking in the mirror?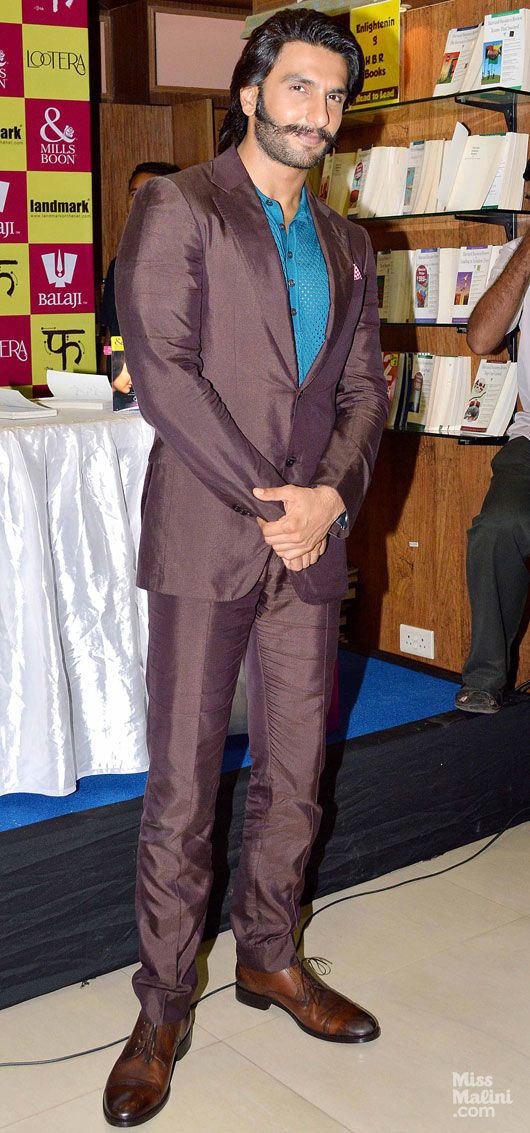 Dear Ranveer Singh – everything clashes so badly that it's actually jarring to our style sensibilities. So please hire a stylist, pronto. And if you already have one, fire him / her.
For the record, we loved your formal looks here: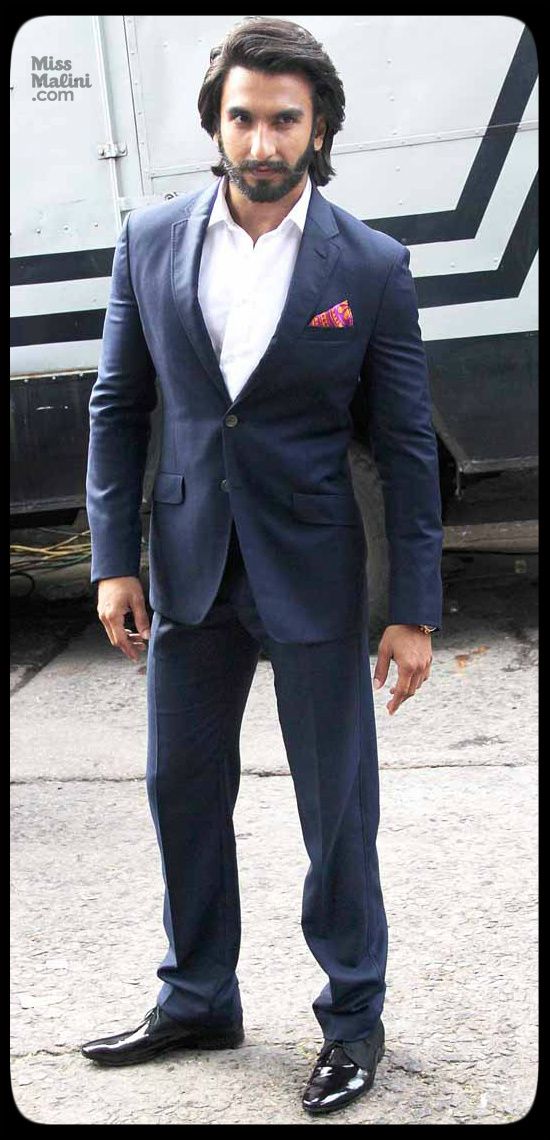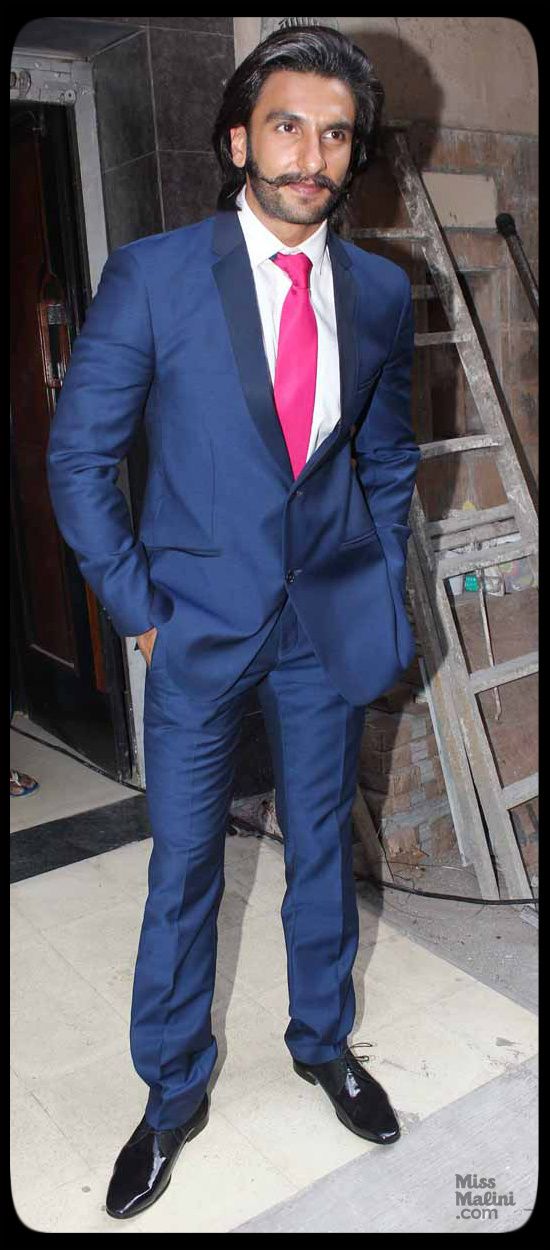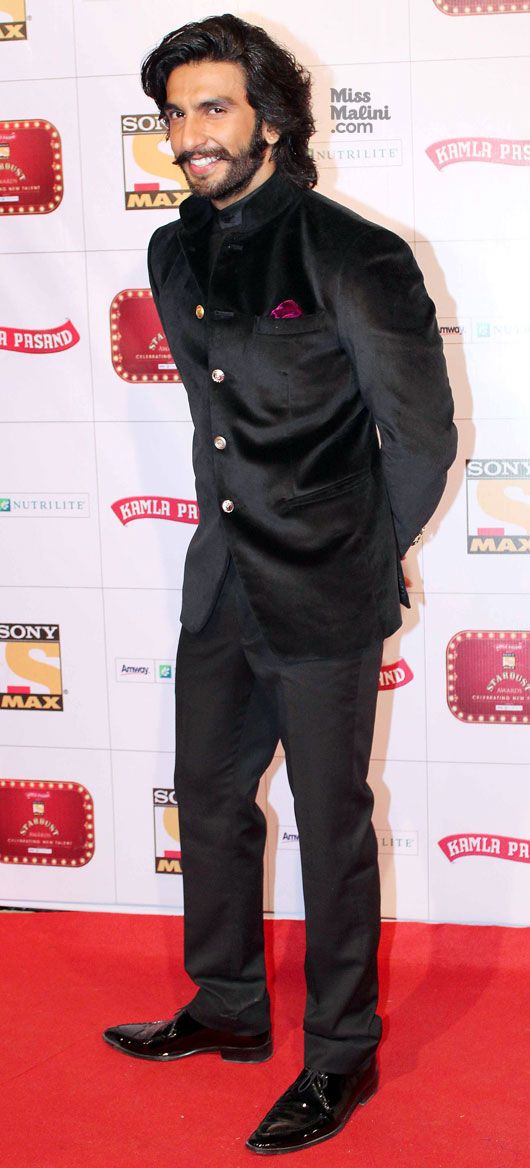 So keep it simple and stylish. It works for you. And avoid the clashing colours at all costs.
Pix: Yogen Shah for MissMalini