Naresh Fernandes is a Mumbaikar and the author of the critically acclaimed Taj Mahal Foxtrot: The Story of Bombay's Jazz Age.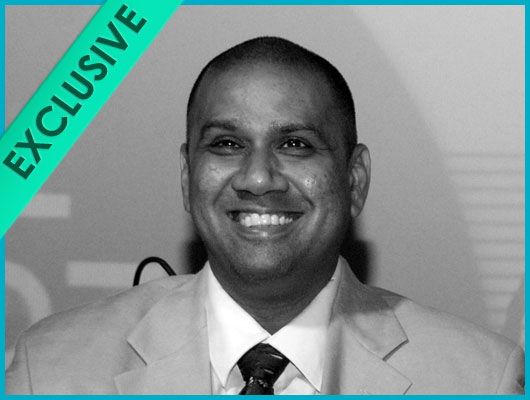 It's my terrible (and expensive) obsession, but on my shelves are stacked more than 350 books about Bombay – photography books, antiquarian books, novels, brochures, souvenirs of clubs or churches, community histories, comics, crime thrillers, municipal reporters, gazetteers, travel guides, PhD theses, poetry, memoirs and a few genres that I can't immediately recall. Each offers a unique perspective on this maddening city.
There's far too much to chose from to make a definitive list of recommendations, but think that any passionate Bombaywallah's collection should hold.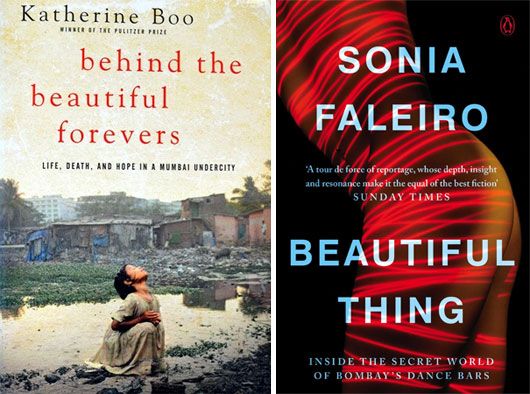 1) Behind the Beautiful Forevers Katherine Boo's worm's eye view of the Annawadi slum near Sahar airport is a detailed account of aspiration and struggle in the undercity in which our maids and drivers and milkmen live – and which we willfully choose to ignore.
2) Beautiful Thing by Sonia Faleiro is an empathetic portrait of a feisty woman working in a dance bar, those spangled graveyards of a thousand Bombay dreams.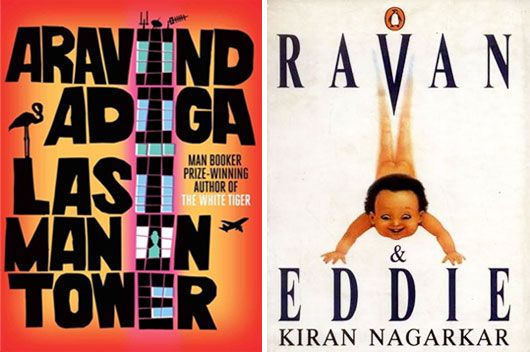 3) Last Man in Tower by Arvind Adiga weaves a gripping the story of the city's great obsession with real estate, explaining the motive force of such dull acronyms as TDR and FSI.
4) Kiran Nagarkar's Ravan and Eddie is a remarkably humane tale of Bombay cosmopolitan set in a chawl. It's hilarious and bittersweet.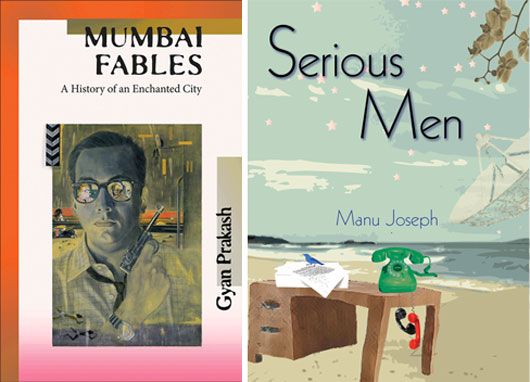 5) Mumbai Fables by Gyan Prakash is most vivid history of the city, paying close attention to the city's myths and how they came to be created.
6) Serious Men by Manu Joseph moves between chawl life and academic intrigue in the city's most-respected scientific research institution to lay bare essential truths about Bombay and about human motivation.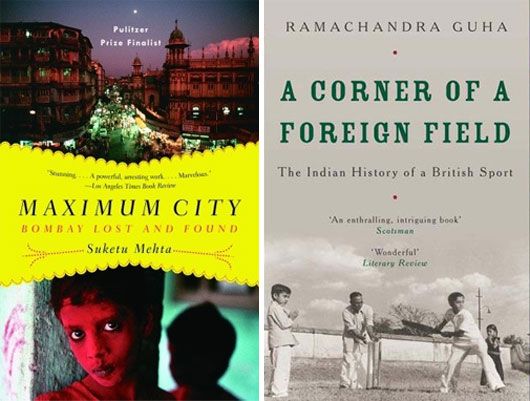 7) Maximum City by Suketu Mehta is the grand-daddy of all Bombay books. Gangsters and bar-girls, film stars and poets, politicians and rogue policemen, you'll meet them all in Mehta's remarkably reported blockbuster.
8) For some unfathomable reason, Ramachandra Guha's A Corner of a Foreign Field is usually relegated to the sports section of bookstores. But it's actually a fabulous social history of Bombay, masquerading as a book about cricket.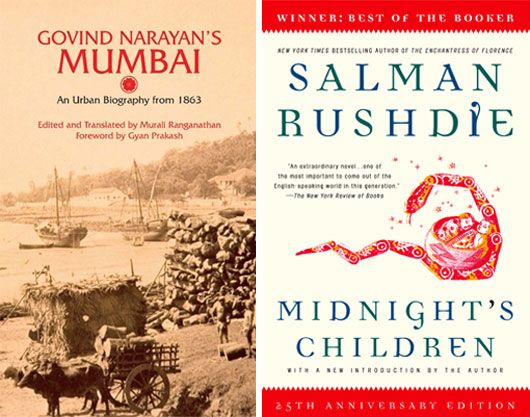 9) Govind Narayan's Mumbai is a translation by Murali Ranganathan of the city's first biography, published in Marathi in 1863. It's a magical trip back to the time the city was going through its first major growth spurt, crammed with whimsical details that make this a real page-turner.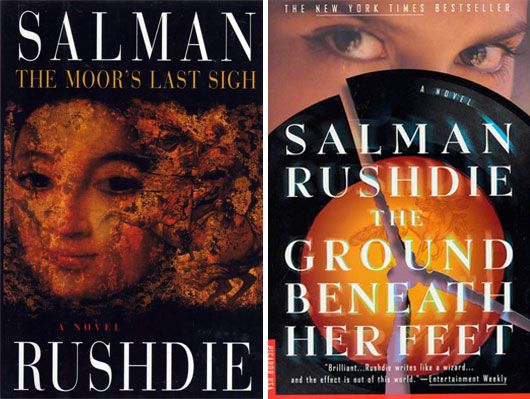 10) Midnight's Children, The Moor's Last Sigh and The Ground Beneath Her Feet are Salman Rushdie's love letters to the city of his birth. I love them all, but am partial towards the last. Who can resist a book that imagines that the greatest rock and roll band is Indian?