We at Team MissMalini have long wondered why Ekta Kapoor consistently wears the same clunky, chunky platform sandals everywhere she goes.
With her success in film and television, surely she could invest in some upmarket footwear like some sexy Choos, or seductive Louboutins.
But now, a khabru tells us the real truth about her footwear of choice… those sandals are blessed!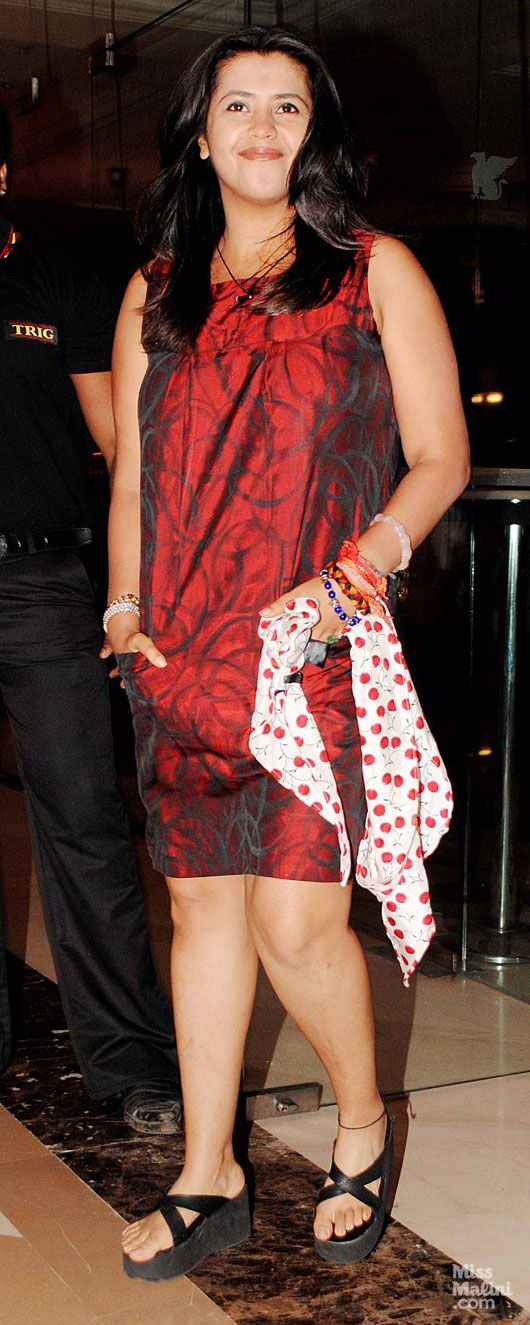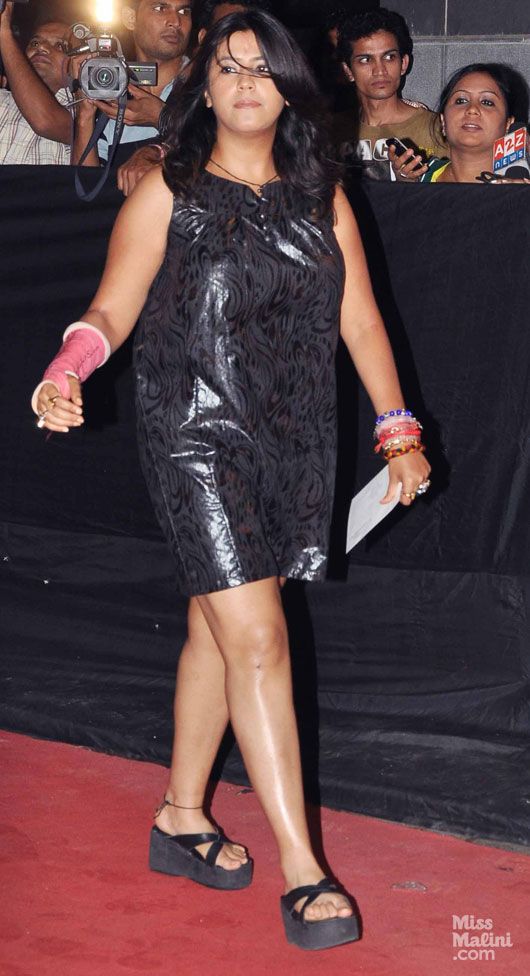 Apparently these platform sandals have been blessed by her personal astrologer! Yes you read that right. Ekta's pundit blesses her footwear! She has a huge collection of these sandals in every possible color, and she refuses to step out for events in anything else. Ekta is reportedly highly superstitious about such things, and takes them very seriously.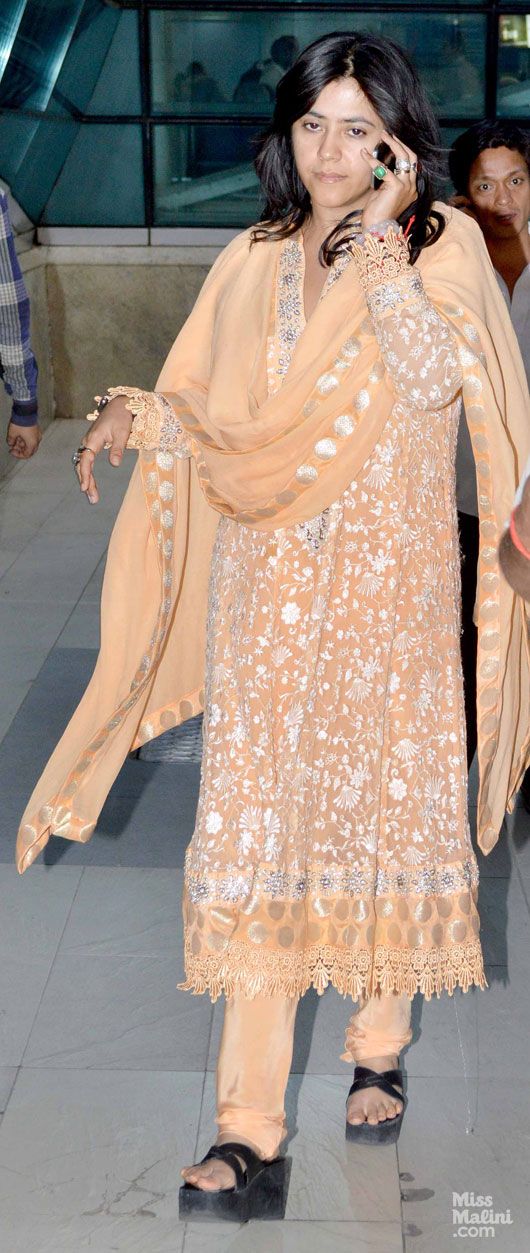 Pix: Yogen Shah for MissMalini